Ramios atostogos Rodo saloje: atsikvėpkite jaukiame viešbutyje Rose Hotel Faliraki tik nuo 439€
453€
7.5 Geras viešbutis
Rodo sala, Graikija
2023 rugsėjis ir kitos datos
Kodėl verta laukti šios kelionės?
Jaukus, ramioje vietoje įsikūręs viešbutis su lauko baseinu leis trumpam atsikvėpti ir pasimėgauti Graikijos saule.
Viešbutis puikiai tiks nenustygstantiems vietoje, nes jame galėsite išsinuomoti automobilį ir patys susipažinti su Rodo sala. Miesto centras yra vos už kilometro!
Ieškoti geriausios kainos
2 suaugę
2023-09-22

2023-09-22
453 € 439 €
Žemiausia kaina
Rgs. 22
2023, Pn
Rezultatai 2023 Rugsėjo 22 d. išvykimui
1★ viešbutis "Rose Hotel Faliraki" • 2 suaugę • 7-10 naktų
Žemiausia kaina
2023 09 22
2023 09 29
7 naktys iš Vilniaus
Studio Balcony Land View or Terrace
Be maitinimo
Gauk
3%
nuolaidą užsakant internetu
2023 09 22
2023 09 29
7 naktys iš Vilniaus
Superior Studio Pool Balcony or Terrace
Be maitinimo
Gauk
3%
nuolaidą užsakant internetu
Poilsinė kelionė lėktuvu į Rodo salą, Graikiją, viešbutis Rose Hotel Faliraki (Coral Travel)
Neradai tinkamo pasiūlymo ar nori pasitarti? Mielai padėsiu :)
Kas įeina į kelionės kainą?
Įeina
Tiesioginis skrydis iš Vilniaus
30 kg registruotas bagažas + 8 kg rankinis
Pervežimas oro uostas - viešbutis - oro uostas
1★ viešbutis
Kelionės vadovo paslaugos
Neįeina
Kelionės draudimas
Asmeninės išlaidos kelionės metu
Maitinimas
Į kainą įskaičiuotas 1★ viešbutis "Rose Hotel Faliraki"
Apie viešbutį
Šeimai priklausančiame viešbutyje "Rose Hotel Faliraki" yra lauko baseinas, apsuptas gultais ir skėčiais. Jame yra užkandžių baras, kepsninė ir studijos su balkonais arba terasomis.
Visuose "Rose Hotel Faliraki" numeriuose yra vonios kambariai. Kiekviename yra virtuvėlė su virykle, šaldytuvu ir virtuvės reikmenimis. Kai kurie yra sujungti kambariai, o iš kitų atsiveria vaizdas į baseiną.
Vaikai gali žaisti irklavimo baseine ir žaidimų aikštelėje. Visą parą dirbančioje registratūroje galima išsinuomoti automobilius ir dviračius. Bendrose viešbučio patalpose veikia nemokamas belaidis internetas.
Skaityti daugiau
Suskleisti
Pagrindiniai patogumai
Oro kondicionierius
Šildymas
Sodas
Televizija viešbučio fojė
Terasa
Radijas
Valiutos keitykla
Lauko baldai
Registratūra
Rūkymo zonos
Gesintuvas
Vaikams
Tinka šeimoms/vaikams
Vaikiškas meniu
Vaikų baseinas
Vaikų žaidimo aikštelė
Kambariai
Kabelinė televizija
Televizija
Plaukų džiovintuvas
Dušas/vonia
Dušas
Spinta
Seifas kambaryje
Yra sujungtų kambarių
Šeimyniniai kambariai
Šaldytuvas
Dūmų detektorius
Augintiniai
Negalima apsistoti su augintiniais
Verslas
Faksas ir kopijavimo aparatas
Sveikatos ir saugos priemonės
Temperatūros tikrinimas personalui
Papildomos dezinfekavimo priemonės
Papildomos priemonės prieš COVID-19
Personalo asmeninės apsaugos priemonės
Asmeninės apsaugos priemonės svečiams
Maitinimas
Baras
Kava ir arbata svečiams
Restoranas
Virtuvė
Kavinė
Užkandžių baras
Virdulys
Pramogos
Dviračių nuoma
Žvejyba
Kepsninės
Barbekiu
Terasa su vaizdu į saulę
Kambario patogumai
Bagažo saugykla
Skalbimo paslaugos
Seifas
Sausas valymas
Baseinas ir paplūdimys
Baseinas
Lauko baseinas
Šalia paplūdimio
Sezoninis lauko baseinas
Baseino patogumai
Vandens sporto įranga
Internetas
Interneto prieiga
Internetas kambaryje
Nemokamas bevielis internetas
Parkavimas
Nemokama automobilių stovėjimo aikštelė teritorijoje
Nemokama automobilių stovėjimo aikštelė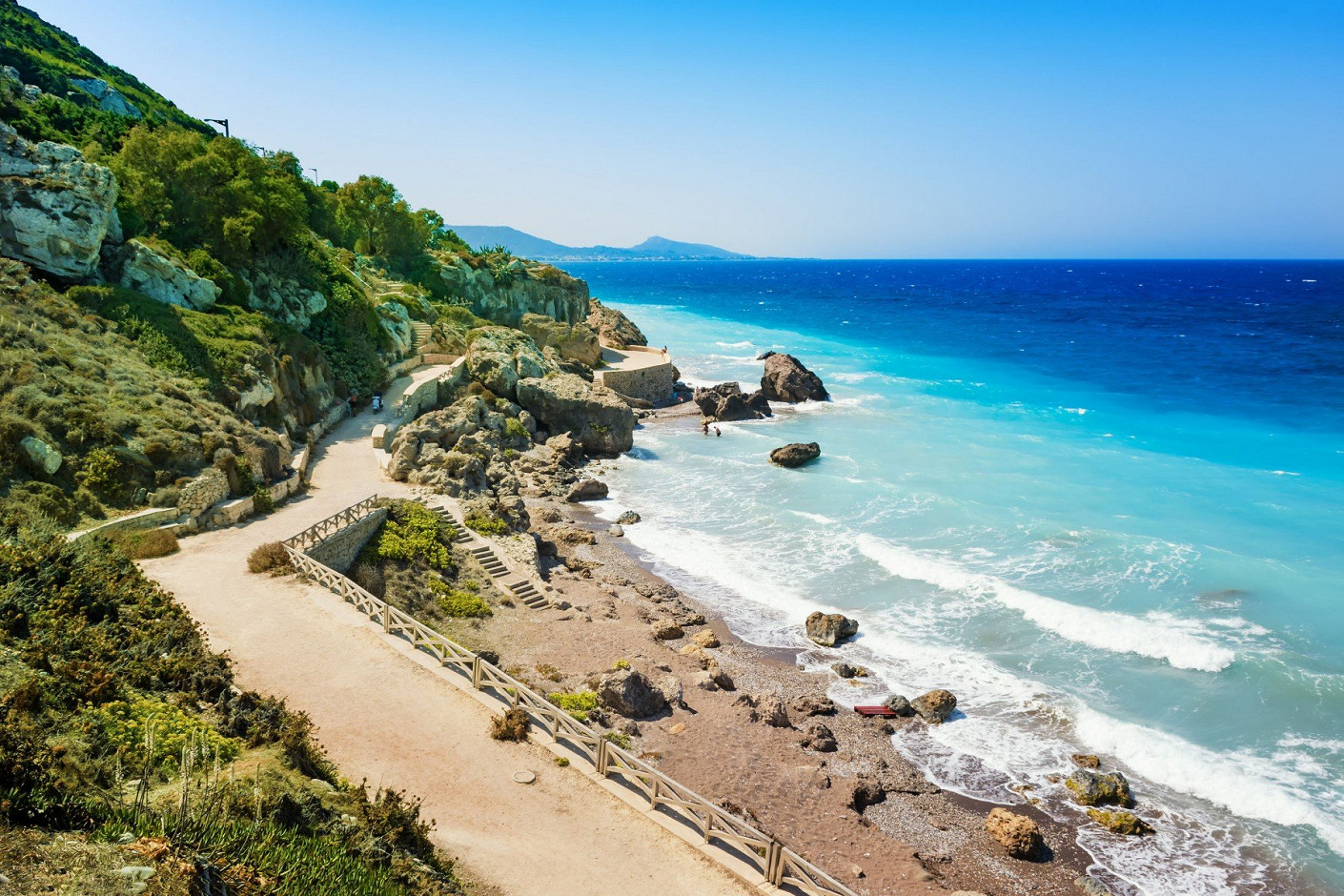 Ką verta žinoti prieš vykstant į Rodo salą?
Kaip byloja legenda, tą dieną, kai dievai dalijosi pasaulį, saulės dievas Helijas turėjo apšviesti žemę, tad užsiėmęs šiuo rimtu darbu pražiopsojo dalybas – jam nieko neliko. Tada jis iš jūros iškėlė salą ir pavadino ją...
Lankomi objektai ir patarimai