Išparduota
Pažintinė kelionė lektuvu su grupe ir vadovu iš Lietuvos: Singapūras ir Balio sala už 2999€
Kodėl verta laukti šios kelionės?
"Jei kažkada svajojote, kad būtų neblogai išmokti nardyti ir gauti naro pažymėjimą - čia yra jūsų šansas. Nuostabus povandeninis pasaulis, puikūs instruktoriai, viskas vyksta greitai ir įdomiai. Jei po nardymo užplūs noras susilieti su gamta, tuomet Ubud'as yra ta vieta."
Kelionės datų ir keliautojų pasirinkimas
spalio 28 - lapkričio 9d.
(11 naktų)
Liko tik 1 vieta
Geriausia kaina!
Skrydis iš Vilniaus
Standartinis kambarys
Maitinimas pagal programą
30 kg bagažas
8 kg bagažas (rankinis)
Ekskursijos pagal programą
Lietuviškai kalbantis kelionės vadovas
Pasitikimas ir pervežimas
2999€
Kaina asmeniui už 11n.
Kelionės avansas 2999€
Neradote tinkamo pasiūlymo?
Čia pateikiame tik geriausias kainas. Jeigu domina pasiūlymas kitomis datomis ar kitam asmenų skaičiui,
susisiekite su mumis
Kas įskaičiuota į kelionės kainą?
Įskaičiuota
Skrydis su Turkish Airlines
2 nakvynės Singapūre
9 nakvynės Balio saloje 4+★ viešbučiuose
Lydintis vadovas iš Lietuvos
Kelionės trukmė su skrydžiais - 14 dienų, 11 nakvynių
Ekskursijos pagal programą ir įėjimo mokesčiai į nurodytus objektus
Maitinimas pagal programą: P-pusryčiai; Pi-pietūs; V-vakarienė
Rusiškai kalbančio gido paslaugos Singapūre ir pažintinio turo metu Balyje
Pasitikimas Singapūro ir Denpasaro oro uoste ir visi pervežimai pagal programą
Neįskaičiuota
Gėrimai ir programoje nenumatytas maitinimas
Kelionių draudimas, medicininių išlaidų draudimas, draudimas nuo nelaimingų atsitikimų, COVID-19 draudimas, kiti draudimai
Programoje nenumatytos ekskursijos
Fotografavimo ir filmavimo mokesčiai, jei yra
Arbatpinigiai gidui nuo vieno keleivio (po 3 USD per dieną) ir vairuotojui (po 2USD per dieną)
Asmeninės išlaidos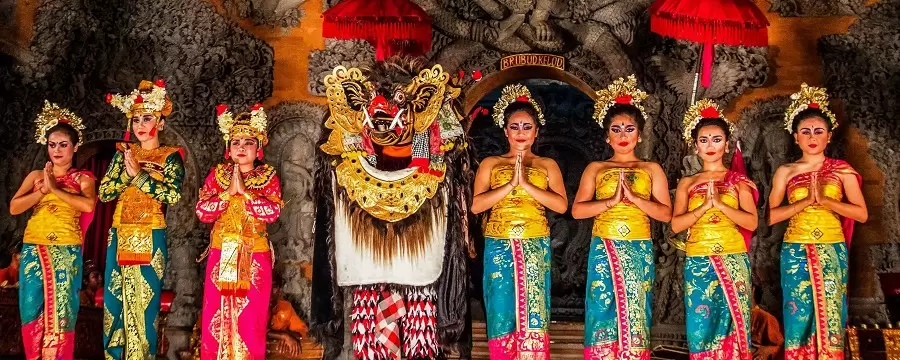 Margasis Balis - graži, paslaptinga atogrąžų sala, turinti daug kitų jos išskirtinumą rodančių pavadinimų: Dievų sala, Šventyklų sala, Meilės sala. Indų poetas Rabindranatas Tagorė apie Balį yra pasakęs: "Tai paskutinis rojus Žemėje." Šią mažytę salą gaubia ypatinga dvasinė aplinka - kas antras namas turi hinduistų šventyklą, čia lankosi daugybė menininkų, todėl Balis vadinamas menininkų meka. Balto ir tamsaus vulkaninio smėlio paplūdimiai, smaragdo spalvos vandenynas, susiliejantis su turkio spalvos dangumi, ryžių terasos tarp ugnikalnių ir vešliųjų džiunglių, kokospalmės, nesuskaičiuojamos šventyklos ir šventyklėlės leidžia ne tik gerai pailsėti, bet ir pakeliauti po salą. Reginių kolekcininkai galės pasigrožėti per amžius nesikeičiančiais nacionaliniais kostiumais (jų spalvų ir derinių gali pavydėti net garsiausi dizaineriai), nacionaliniais šokiais ir nuostabia gamta. O kur dar skaniausias maistas, jūrų gėrybių restoranėliai paplūdimiuose, vietinių žmonių nuoširdumas, kalnų šventyklos, ryžių terasos... "Visko nespėjome apžiūrėti, reikės būtinai grįžti dar kartą", - kelionei baigiantis vienbalsiai sako svečiai...
KELIONĖS PROGRAMA
1 DIENA. VILNIUS - STAMBULAS - SINGAPŪRAS
Skrydis į Singapūrą.Vilnius – Stambulas 11:40 – 14:45 Stambulas – Singapūras 17:15 – 09:00
2 DIENA. SINGAPŪRAS
Atvykus į Singapūrą, atliksite migracijos procedūras, būsite pasitikti bei nuvežti į viešbutį. Savarankiška pažintis su miestu. Nakvynė viešbutyje Singapūre.
Singapūras - vienas brangiausių ir turtingiausių miestų, tai miestas - valstybė. Per pusšimtį metų mažytė šalis iš nedidelio britų kolonijos uosto atogrąžose sugebėjo tapti viena turtingiausių pasaulio šalių. Nedidelė teritorija plečiama atkovojant žemes iš vandenyno. Ten, kur kažkada tyvuliavo vanduo, o žvejai grįždavo su laimikiu, dabar stovi dangoraižiai, nutiestos plačios gatvės, verda gyvenimas. Tam pasiekti reikia laiko - atkovotoje ar supiltoje žemėje statybos gali prasidėti tik po 12 metų, žemė turi nusistovėti. Gyventojai - kinai, malajai, indai ir kitų tautybių atstovai - išsiskiria darbštumu, aktyvumu. Juokaujama, kad gyvendamas Singapūre turi turėti 5 daiktus, prasidedančius raide C: "credit card, car, career, compaund, club member" (angl. kredito kortelė, automobilis, karjera, banko indėlis, kokio nors klubo narystė).
3 DIENA. SINGAPŪRAS (P, Pi)
Šios dienos ekskursija po Singapūro miestą su gidu pradėsite apie 11.00 val. Lankysite kolonijinės epochos miesto centrą, nuvyksite į Nacionalinį orchidėjų parką. Čia veša apie 60 tūkst. įvairių rūšių orchidėjų, tarp jų išvestos naujos rūšys, dedikuotos įžymiesiems pasaulio žmonėms, tarp jų ir Prezidentui V. Adamkui. Dimsum pietūs. Po pietų lankysite sodų miestą "Garden By the Bay". Singapūro nacionalinių parkų valdyba įgyvendino viziją įkurti miestą sode. Jame atskleidžiama Singapūro, pagrindinio atogrąžų sodų miesto su tobula aplinka gyventi ir dirbti, esmė – pirmaujantis XXI a. pasaulio miestas. Ten auga daugiau nei 500 tūkst. per 2 200 rūšių augalų! Vėsų ir sausą Viduržemio jūros regiono klimatą atkartojančiame gėlių kupole yra 9 skirtingi sodai su augalais iš 6 žemynų: baobabų ir sterkulijų, sukulentų, Australijos, Pietų Afrikos, Pietų Amerikos, Kalifornijos, Viduržemio jūros regiono, alyvmedžių giraitės ir vis atnaujinamos gėlių darželio ekspozicijos. Debesų miške patyrinėkite aukštikalnes su orchidėjomis, ąsoteniais ir paparčiais iš vėsaus ir drėgno atogrąžų kalnų regiono. Jame įrengtas vienas aukščiausių (35 m) pasaulyje uždaros erdvės krioklių ir 7 atradimų zonos: "Prarastas pasaulis", "Pasivaikščiojimas debesyse", "Pasivaikščiojimas medžių viršūnėmis", "Kristalų kalnas", "Žemės patikra", "+5 laipsniai" ir "Paslaptingasis sodas". Tokie moderniosios architektūros stebuklai neapsakomai puošia miestą. Lankysitės poroje kupolų. Laisvas laikas pasigrožėti šviesų spindesyje paskendusiu vakariniu Singapūru, pasimėgauti vakariene. Nakvynė Singapūre.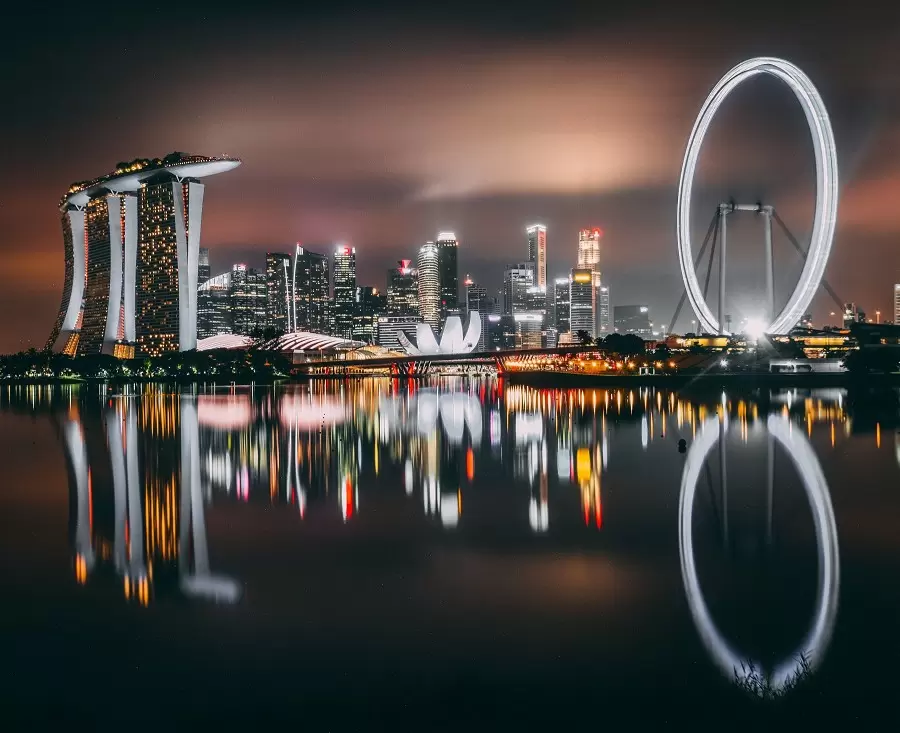 4 DIENA. SINGAPŪRAS - DENPASARAS (P)
Laisvas laikas iki išsiregistravimo iš viešbučio, sutartu laiku būsite nuvežti į Singapūro oro uostą skrydžiui į Denpasarą. Singapūro oro uostas stebina savo interjeru, daug gėlių, augmenijos, yra baseinas, kuriuo už mokestį galima naudotis.
Atskridę į Denpasarą ir praėję vizos bei muitinės patikras, būsite pasitikti gido ir pervežti į viešbutį Ubude. Čia prasidės pažintis su šia nuostabia sala.
Ubudas - šis miestas, apsuptas ryžių terasų, yra vienas svarbiausių traukos objektų Pietų Balyje. Tai kultūrinio turizmo vieta su nuostabiais šokių ir muzikos pasirodymais, rankdarbiais, šventyklomis ir daug kitų grožybių. Daugelis žmonių į Ubudą užsuka dienai ar dviem, tačiau nusprendžia pasilikti ilgėliau, todėl čia nesunku rasti įrengtą poilsio ir laisvalaikio infrastruktūrą. Tai vieta, kurioje galite geriau pažinti Balio kultūrą. Miestą supa šventyklos, senovinės vietovės ir kaimai. Žmonės čia daugiausia užsiima rankdarbiais, todėl pačiame Ubude ir aplinkiniuose rajonuose rasite įvairių ir įdomių meno vertybių, suvenyrų ir dovanų artimiesiems. Jei spėsite į masažus, būtinai po kelionės užsisakykite. Nakvynė viešbutyje Ubude.
Pastaba: rekomenduojama dar oro uoste pasikeisti nedidelį kiekį pinigų į vietinę valiutą, nes gal bus galimybė važiuojant sustoti ir nusipirkti vandens, vaisių, alaus.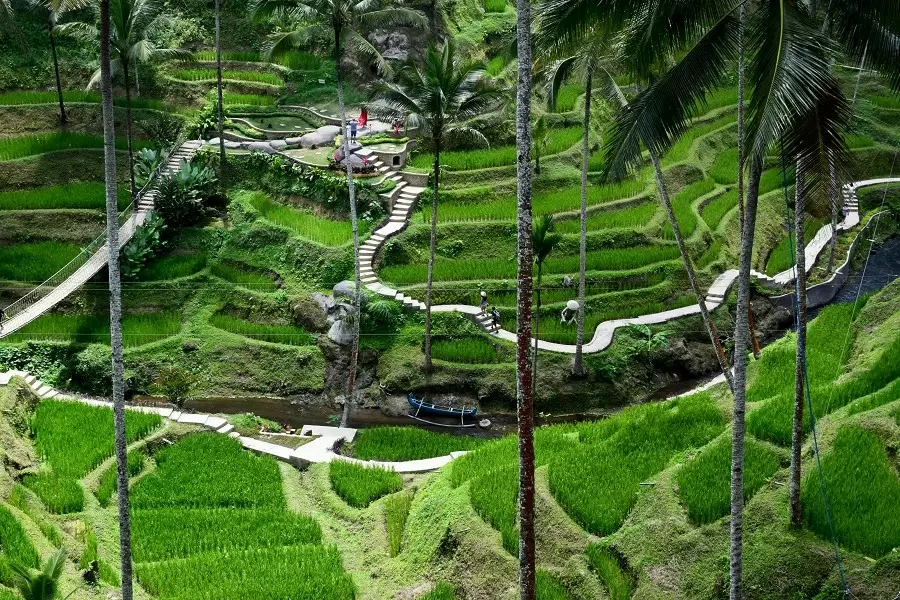 5 DIENA. UBUDAS (P, Pi)
Po pusryčių su gidu išvyksite į visos dienos ekskursiją po Balio salą. Lankysite:
Autentikos kupiną Penglipurano kaimelį, jame beveik nejusti šiuolaikinio gyvenimo įtakos. Tokių unikalių kaimelių Balio saloje yra tik du. Sužinosite kaimelio istoriją, pasivaikščiosite užsukdami į vietinių gyventojų kiemą, lankysitės bambukų giraitėje.
Vieną žinomiausių šventyklų - Tirta Empul (Tampak Siring). Ji garsi dėl švento vandens baseino, kuriame Balio žmonės apsivalo. Tampaksiringas ir jo šventojo vandens srovės šventykla skaičiuoja jau keletą amžių. Tikima, kad šis vanduo turi stebuklingų gydomųjų galių ir yra apsivalymo nuo blogio šaltinis. Manoma, kad srovele tekantis vanduo panaikina visas ligas, neigiamą įtaką gyvenime ir suteikia naują, šventą dvasią.
Kintamani kaimelį, esantį 1 450 m aukštyje. Oras čia daug gaivesnis, atsiveria kvapą gniaužiantys Batūro ugnikalnio ir Batūro ežero vaizdai. Išvysite nuostabius Abango kalnus, juodosios lavos laukus. Čia bus pasiūlyta papietauti
Grįšite į viešbutį, laisvas laikas masažams ir poilsiui. Nakvynė viešbutyje Ubude.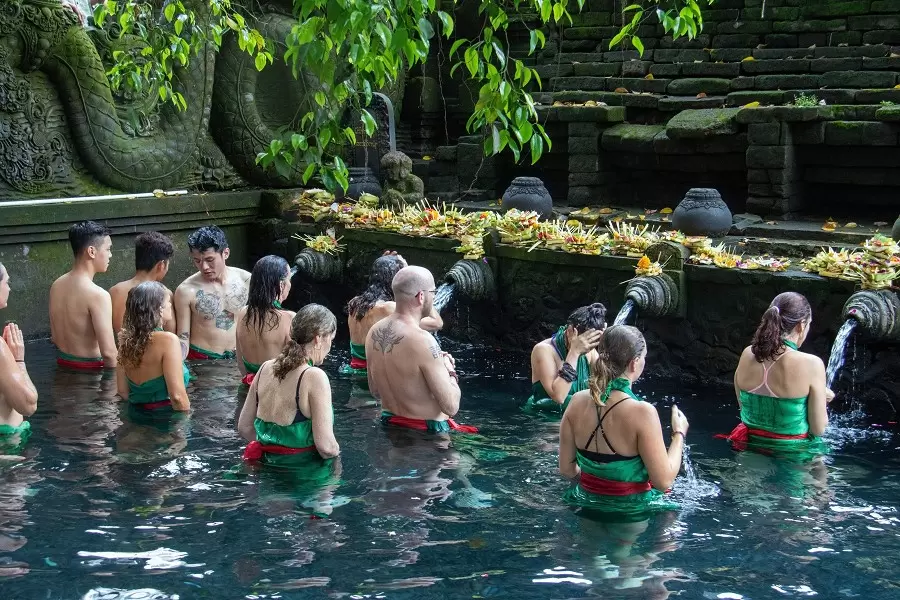 6 DIENA. UBUDAS - DANGAUS VARTAI - TENGANA KAIMAS (P,Pi)
Po pusryčių keliausite į rytus į garsiąją Lempuynago šventyklą ir jos žymiuosius Dangaus Vartus. Tai daugiausiai fotografuojama Balio vieta. Kelionę tęsite į Tirtaganga vandens pilį, menančią Karangasem karaliavimo erą. Pietūs. Grįždami sustosite Tenganan kaimelyje. Grįšite į viešbutį Ubude.
7 DIENA. UBUDAS - NUSA DUA (P, Pi)
Po pusryčių išsiregistruosite iš viešbučio. Važiuosite Nusa Dua kurorto link. Pietūs Taman Dedari miestelyje. Sustosite prie turistų pamėgtos ir labiausiai fotografuojamos šventyklos Tanah Lot. Šis religinis kompleksas, stovintis ant uolos, rodos, išnyra iš vandenyno. Tai viena žinomiausių Balio šventyklų. Jei išverstume pažodžiui, pavadinimas reiškia "Žemė jūroje". Šventykla stūkso ant uolos vandenyje ir pasiekti ją galima tik atoslūgio metu. Apie XVI a. ją pastatė vienuolis Dang Hyang Nirartha. Legenda byloja, kad XVI a. apsilankęs vienuolis iš Javos salos šioje vietoje dėl savo išskirtinių fizinių galių pastūmė uolą į vandenyną ir pastatė šventyklą, o nusiėmęs šalį pavertė jį gyvatėmis, kurių oda yra baltos ir juodos spalvos, o paskirtis – saugoti šventyklą ir jos prieigas. Iki šiol Balio mitologijoje šios gyvatės laikomos šventomis, prie namų esančios sargybinių skulptūros dengiamos audiniais baltos ir juodos spalvos kvadratais-atkreipkite dėmesį. Tanah Lot yra keliautojų šventyklos namai, populiarus turistinis objektas, kultūrinis simbolis ir šauni vieta stebėti saulėlydį. Nakvynė viešbutyje Nusa Dua.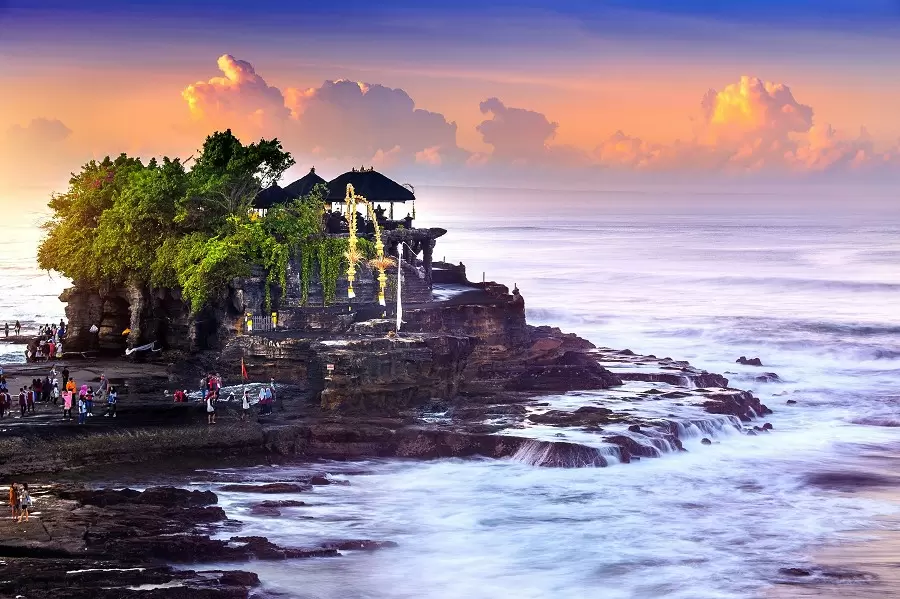 8 DIENA. NUSA DUA (P)
Ši diena bus skirta poilsiui ir savarankiškoms pramogoms.
9 DIENA. NUSA DUA - ULUVATU ŠVENTYKLA - DŽIMBARAN (P,V)
Po pusryčių aplankysite Garuda Višnu Kenčana – kultūros parką. Vėliau kelionę tęsite į Balio pietus. Uluvatu – viena įspūdingiausių Balio šventyklų, kurioje įsikūrusios draugiškos beždžionių gentys. Čia stebėsite ir kečak šokių pasirodymą. Po dienos kupinos įspūdžių lauks jūros gėrybių vakarienė. Nakvynė viešbutyje Nusa Dua.
10 DIENA. NUSA DUA (P)
Diena skirta poilsiui.
11 DIENA. NUSA DUA - LEMBONGAN SALOS KRUIZAS (P, Pi)
Po pusryčių dienos kruizas į Lembongan salą.
12 DIENA. NUSA DUA (P)
13 DIENA. NUSA DUA - DENPASARAS - STAMBULAS - VILNIUS (P)
Laisvas laikas iki išsiregistravimo iš viešbučio. Pervežimas į oro uostą. Skrydis.

14 DIENA.
Atvykimas į Vilnių.
Kelionės metu numatomi šie viešbučiai:
Boss Hotel, Singapūras - visame viešbutyje veikia nemokamas belaidis internetas, įrengtas lauko baseinas. Svečiai gali naudotis treniruoklių sale, bei vaikų žaidimų aikštele. Numeriuose yra oro kondicionieriai, plokščiaekraniai televizoriai ir elektriniai virduliai.
Ubud Village hotel, Balis - viešbutis įsikūręs maždaug už 10 minučių kelio pėsčiomis nuo Ubudo turgaus ir Ubudo rūmų. Viešbutyje įrengti du baseinai, restoranas, kavinė ir SPA centras. Svečiai gali atsipalaiduoti mėgaudamiesi gėrimais iš mini baro ir žiūrėdami palydovinę televiziją. Kiekviename numeryje su oro kondicionieriumi taip pat yra šaldytuvas ir vonios kambarys.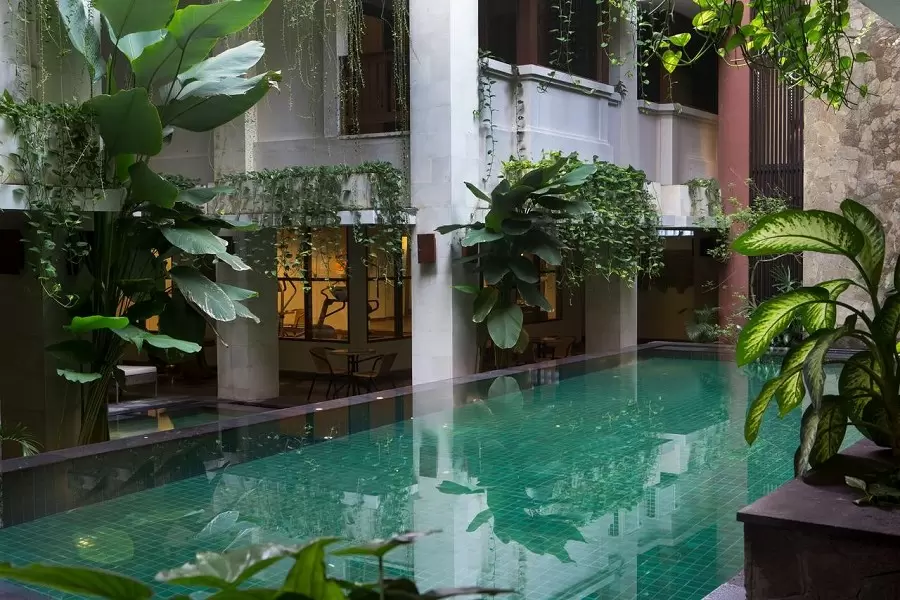 Grand Mirage, Balis - pietinėje Balio dalyje esantis Nusa Dua kurortinis rajonas yra už 20 minučių kelio nuo Ngurah Rai tarptautinio oro uosto. Iš kurorto lengvai pasieksite daugybę parduotuvių. Šis 5 žvaigždučių Balio kurortas siūlo privatų paplūdimį, daugybę įvairių pramogų, pavyzdžiui, Balio virtuvės pamokas ir ekskursijas dviračiais, svečiai taip pat gali naudotis vandens sporto įranga. Kultūrinių vakarų programose – laužai, tradiciniai šokiai, žaidimai ir teminiai furšetai.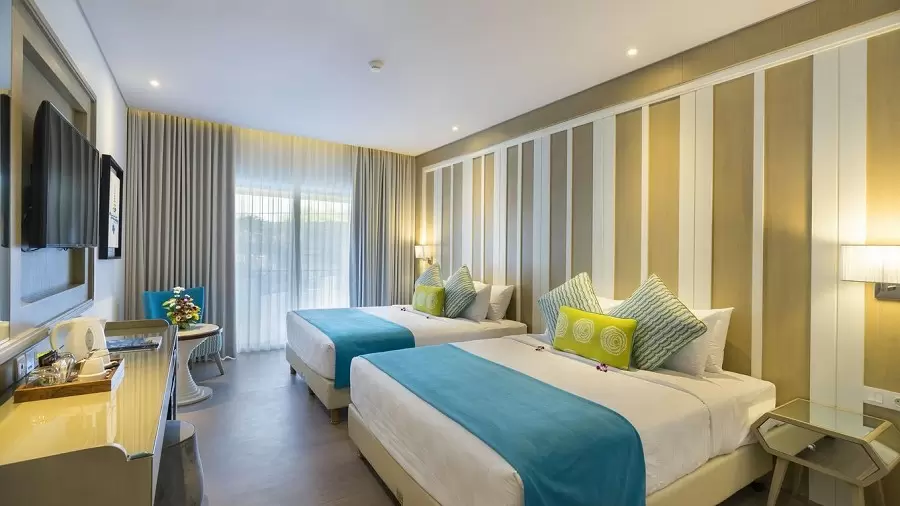 PASTABOS:
kelionės organizatorius pasilieka teisę kelionės metu keisti programą, ekskursijų eilės tvarką ir viešbučius dėl aplinkybių arba įvykių šalyje (turistų saugumas, lėktuvų vėlavimas ar reiso anuliavimas, gamtos reiškiniai, oro sąlygos, streikai, politinės aplinkybės), kurių nebuvo galima numatyti iki kelionės pradžios, ir neatsako už dėl to atsiradusias papildomas išlaidas, pavyzdžiui, dėl vizų pratęsimo, naujų lėktuvo bilietų, skiepų ir kt.;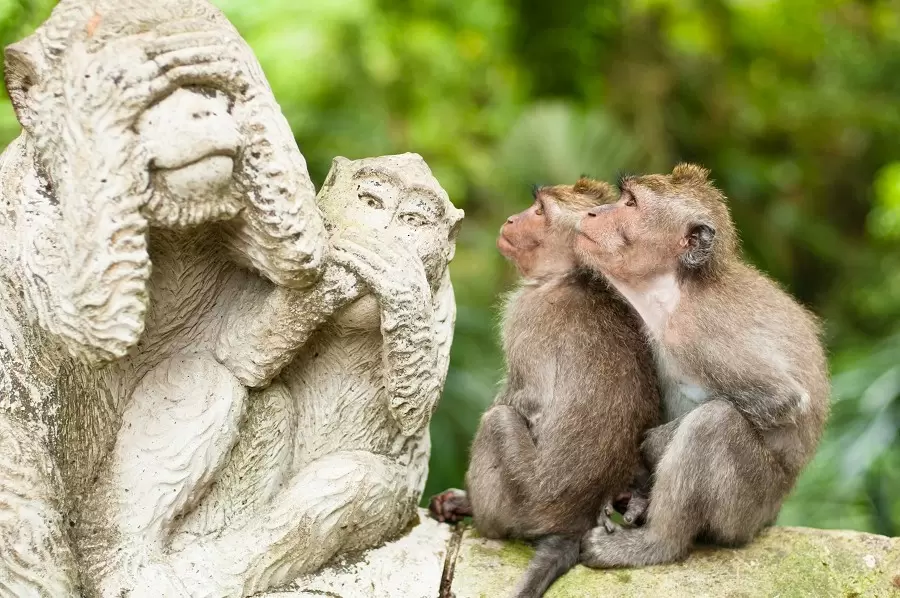 Nuostabus maršrutas ir puikus poilsis!