Kokia vasara be kelionių, ar ne? Graikijoje šiuo metu keliauti saugu, tad siūlome nepakartojamas graikiškas atostogas! Ši šalis yra ypatinga, nes čia savęs vertą kryptį ras bet kuris keliautojas.
Graikiją sudaro virš 6000 salų, o iš jų, net per 200 – gyvenamos. Ir visos jos tokios skirtingos! Kurią salą beišsirinktumėte, visose iš jų graikiškas atostogas vienija meilė maistui, saulėti paplūdimiai, pasivaikščiojimai po civilizacijos lopšį bei kvapą gniaužianti gamta. Išsirinkti kryptį juk vis tiek reikia, o tą padaryti padės šis gidas!
Kreta – charizmatiška ir nuotykius žadanti sala
Kreta – didžiausia Graikijos sala – tituluojama ne tik Dievo Dzeuso gimtinės vardu, bet ir moderniosios Europos civilizacijos gimtine. Kreta pasižymi nepakartojama gamta, tačiau įdomiausia yra šios salos istorija ir kultūrinis paveldas. Čia kiekviename žingsnyje gausu priminimų apie turtingą Kretos istoriją apipintą graikų mitologija. Tuo įsitikinsite aplankę Herakliono muziejų, Bizantiškuosius Knoso rūmus, Viduramžių autentiką išsaugojusius Chanijos ir Retimno miestus bei olą, kurioje, pasak legendų, gimė dievas Dzeusas.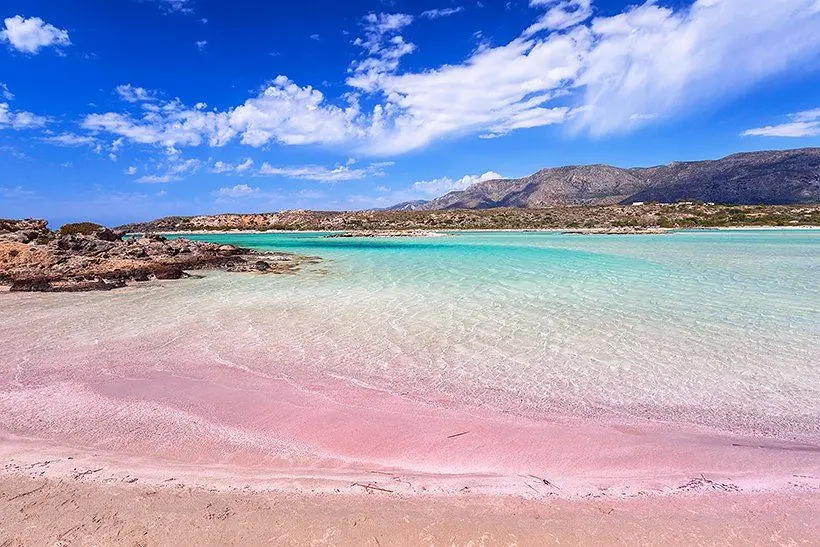 Kretoje patiks ne tik istorijos ir kultūros mylėtojams, nes ir gamta čia džiugina išskirtiniais perlais: Jūsų laukia rožinio smėlio paplūdimys Elafonisi, garsus Matalos paplūdimys (dar vadinamas hipių paplūdimiu), ilgiausias Europoje Samarijos tarpeklis ir dar daugiau.
Dėl savo dydžio ir traukos objektų Kreta kasmet sulaukia daugybės lankytojų, taigi čia gera infrastruktūra. Taip pat rasite ką veikti su bet kokio amžiaus kompanija, nes saloje gausu pramogų: nuotykių ir pramogų parkai, akvariumas, muziejai, ekskursijos, gausybė tavernų, barų ir naktinių klubų, kur verda naktinis gyvenimas.
Kreta iš kitų Graikijos krypčių išsiskiria: architektūrinių ir kultūros paminklų, pramogų gausa, lankytinais gamtos objektais.
Kam ši kryptis patiks labiausiai? Kreta labiausiai patiks smalsiems ir nuotykius mėgstantiems keliautojams, kurie atostogauti ketina aktyviai. Sala sužavės istorijos ir kultūros mylėtojus bei patiks aktyvioms šeimoms dėl daugybės veiklų pasirinkimo.
Skaityti daugiau apie Kretos salą>>
Kefalonija – tai kerinčios gamtos prieglobstis
Kefalonija išsiskiria iš kitų Graikijos salų savo nuostabia gamta: ji – labai kalninga, turi daug požeminių ežerų ir upių. Saloje yra garsus gyvasis Dragarati urvas, pasipuošęs vis dar augančiais stalaktitais ir stalagmitais. Čia taip pat gausu puikių laukinių paplūdimių. Kefalonijos kalnuose auga juodosios pušys, o tai yra unikalus reginys, kurio nepamatysite praktiškai niekur daugiau pasaulyje. Jei pasiseks, ekskursijos po kalnus metu, galima išvysti laukinius arklius. Beje, ar minėjome, jog vykdomos ekskursijos su žirgais? Tai patirtis, kurią atsiminsite ilgam!
Kefalonija nėra didelė sala ir netiks tiems, kurie nori pasilinksminti naktiniuose klubuose bei vakarėliuose.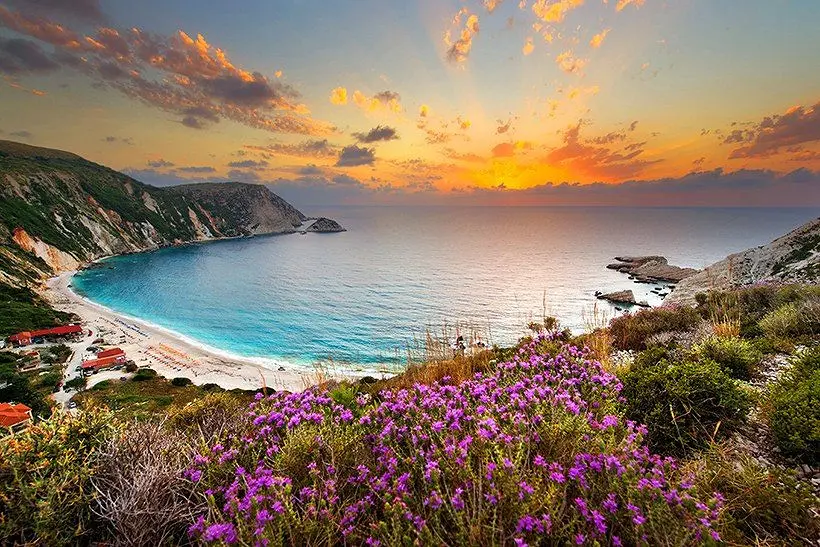 Kefalonija iš kitų Graikijos krypčių išsiskiria: nepakartojama laukinės gamtos įvairove, puikiais pažintiniais žygių takais ir paplūdimių gausybe.
Kam ši kryptis patiks labiausiai? Kefalonija yra subalansuota gamtos mylėtojams, tinka ramiam poilsiui arba mėgstantiems vandens sportą, žygius, aktyvų poilsį. Sala vis dar neatrasta turistų, todėl labai tinka ramioms, galbūt net romantiškoms atostogoms.
Tasas – galimybė atsipūsti ir patirti autentišką Graikijos kaimelių gyvenimą
Tasas yra šiauriausia Graikijos sala. Tai nedidelė, vos daugiau nei 300 kv. km. ploto sala, tačiau ji stebina savo įvairove. Atostogaujant Tase Verta išsinuomoti automobilį, kadangi autobusų eismas vyksta daugiausiai aplink salą ir retai užsuka į salos gilumoje esančius vaizdingus graikiškus kaimelius. Jei automobilio nuomoti neketinate, galime užtikrinti, kad gražūs salos paplūdimiai yra lengvai pasiekiami ir viešuoju transportu.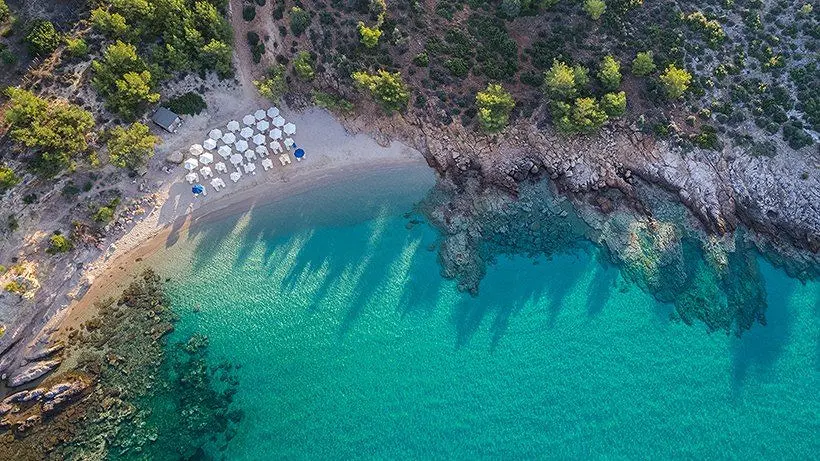 Centrinėje Taso dalyje stūkso kalnai, kurių aukščiausia viršūnė, Ipsarionas, iškilusi iki 1204 m virš jūros lygio (ją galima pasiekti pėsčiomis arba visureigiu).
Salos sostinė yra Limenas – su vaizdingomis gatvelėmis, pajūrio promenada, iki vėlumos veikiančiomis tavernomis, įdomiu Archeologijos muziejumi ir antikinio Taso kasinėjimų vietomis. Lyginant su kitų Graikijos salų standartais, Tasas yra gana nebrangi sala.
Tasas iš kitų Graikijos krypčių išsiskiria: laukine gamta, laukiniais paplūdimiais, salos gilumoje esančiais autentiškais kaimeliais, geromis kainomis ir mažais turistų srautais.
Kam ši kryptis patiks labiausiai? Tasas yra populiari kryptis kelionėms su šeima, o taip pat čia labai patiks žmonėms, ieškantiems ramių atostogų.
Zakintas – ikoniški paplūdimiai viliojantys ne tik turistus, bet ir vėžlius logerhedus
Zakintas – tai turistų ypač pamėgta Graikijos sala. Ją greičiausiai pamenate iš ikoniško Navagio paplūdimio su sudužusio laivo griuvėsiais vaizdų savo socialinių medijų sraute. Šio paplūdimio nepastebėti yra neįmanoma, lygiai taip, kaip ir grįžti iš Zakinto be nuotraukos su vaizdu į Navagį. Žavu tai, kad paplūdimys traukia ne tik turistus: mat sala ir daugelis jos paplūdimių yra tapę vėžlių logerhedų namais, kur vėžliai deda savo kiaušinius. Paviršinio nardymo entuziastai gali nardydami sulaukti ir šių įspūdingų gyvūnų kompanijos.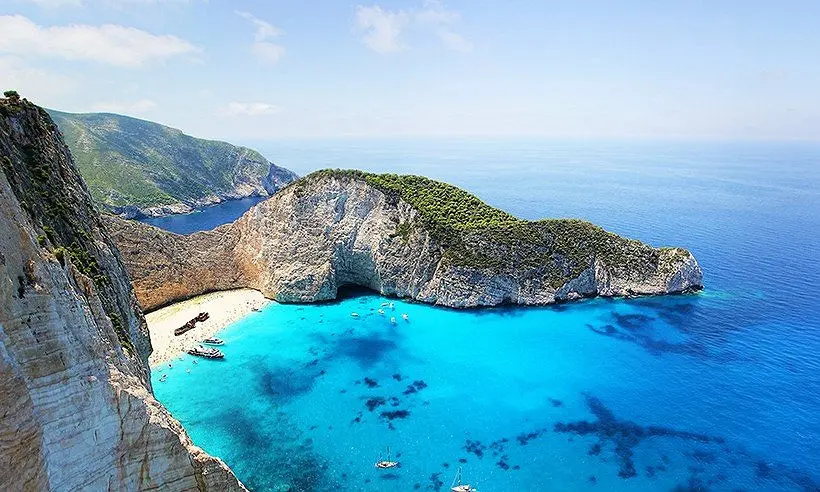 Dar Zakinto sala garsėja kaip natūralus SPA, kadangi Ksigijos paplūdimyje natūraliai susiformavę sieros telkiniai suteikia vandeniui sveikatinimo savybių.
Galų gale, Zakinto sala garsėja meile muzikai ir naktiniam gyvenimui, tad čia galėsite nesunkiai rasti muzikinių pasirodymų, puikių kokteilių barų ar naktinių klubų pagal savo skonį.
Zakintas iš kitų Graikijos krypčių išsiskiria: galimybe pamatyti vėžlius logerhedus, ypatingai skaisčiu vandeniu, natūraliais sieros telkiniais ir naktiniu gyvenimu.
Kam ši kryptis patiks labiausiai? Nors ir nedidelė, bet labai universali ir įvairi sala. Tiks atostogoms su šeima, kadangi saloje yra, ką pamatyti, o taip pat yra net keli vandens parkai. Taip pat Zakinte atostogauti patinks poroms ar draugų grupelėms. Bet vis dėl to labiausiai poilsiu šioje saloje mėgausis atostogautojai, mėgstantys nuotykius ir aktyvų laisvalaikį, nes Zakinte galima užsiimti įvairiu vandens sportu, žygiais, ekskursijomis ant žemės ir vandenyje, pamatyti vėžlius logerhedus, patinginiauti paplūdimyje ir pašėlti naktiniuose klubuose ar baruose.
Peloponesas – legendomis ir alyvuogynais apipintos istorinės vietovės
Peloponeso pusiasalis yra apipintas mitais, legendomis ir Kalamata alyvuogynais. Heraklis ir 12 jo žygdarbių, Argonautai ir auksinės vilnos paieškos, vėliau – legendinio Spartos miesto ir jo karių istorija, visa tai yra Peloponesas! Na, o maisto mylėtojai čia galės pasimėgauti Kalamata alyvuogėmis – juk čia šių alyvuogių gimtinė.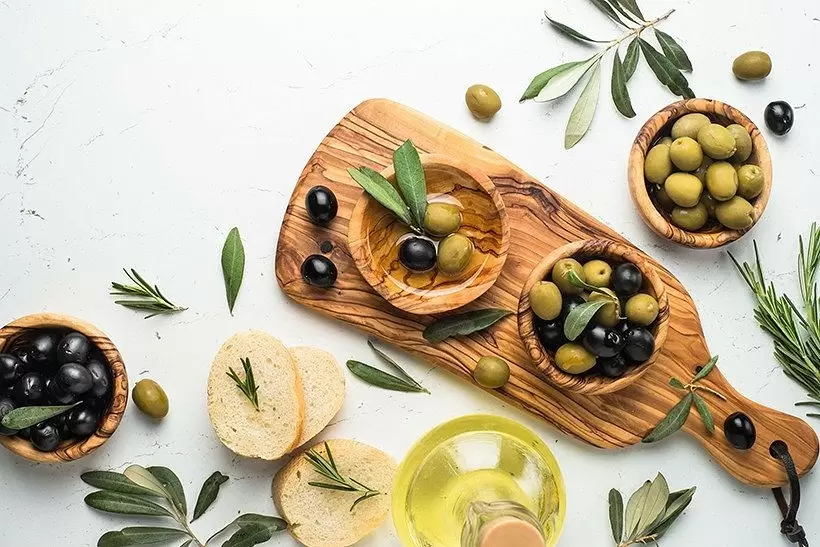 Kultūrinio paveldo nestokojantis Peloponeso pusiasalis lankytojus ne mažiau žavi ir nuostabia gamta: čia tankūs spygliuočių miškai, žaluma apaugusios kalvos ir ilgi smėlio paplūdimiai. Peloponeso kurortuose smėlis švelnus, skaidrios jūros bangos, romantiški saulėlydžiai, tyla bei ramybė.
Peloponesas iš kitų Graikijos krypčių išsiskiria: daugybe lankytinų objektų, turtinga istorija, didžiule takų pažintiniams žygiams gausa.
Kam ši kryptis patiks labiausiai? – Poilsis Peloponese puikiai tiks visiems keliautojams, o ypač šeimoms su vaikais bei romantiškų atostogų pageidaujančioms poroms. Taip pat čia labai patiks mėgstantiems žygius gamtoje ir pasivaikščiojimus pažintiniais takais – jų pusiasalyje apstu.
Skaityti daugiau apie Peloponesą>>
Rodas – tai pasivaikščiojimas po antikos griuvėsius dieną ir vakarėliai naktį
Rodas yra unikali sala, galinti pasiūlyti puikų graikišką patirčių kokteilį, čia rasite visko po truputį. Rode galėsite pastebėti antikos laikų pėdsakus aplankę Lindos akropolį bei Rodo archeologijos muziejų. Saloje stūkso ir vienas iš septynių pasaulio stebuklų – Rodo Kolosas, o Rodo senamiestis yra įtrauktas į UNESCO paveldo sąrašą.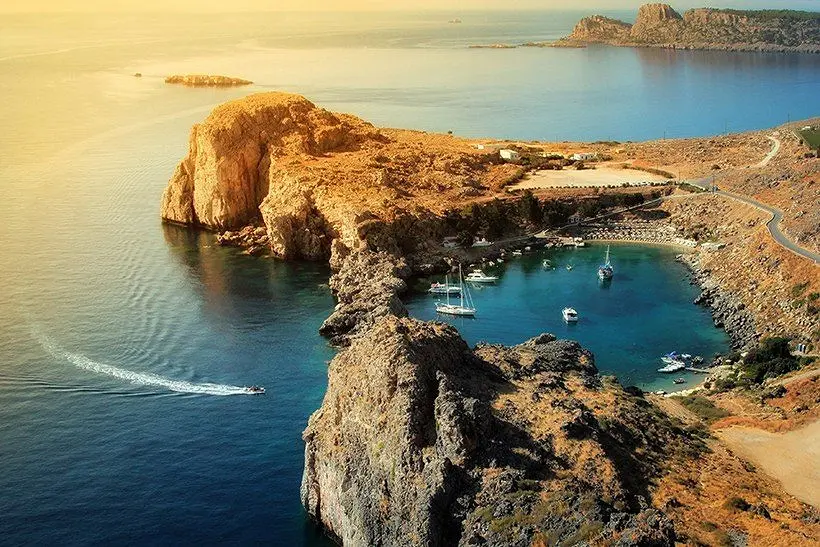 Jei istorija Jūsų nedomina – aplankykite Drugelių slėnį. Tai ypatinga vieta, kur vasaroja ir dauginasi tūkstančiai drugelių. Taip pat verta aplankyti Septynių šaltinių slėnį ar nuostabius Rodo salos paplūdimius.
Galų gale, Rodo sala yra viena iš Graikijos salų, garsėjančių savo naktiniu gyvenimu, taigi tikrai rasite kur pasilinksminti.
Rodas iš kitų Graikijos krypčių išsiskiria: savo universalumu. Sala yra gana didelė, joje gausu tiek įžymių lankytinų objektų (tiek istorinių, tiek natūralių), pramogų bei vietų ramiam poilsiui.
Kam ši kryptis patiks labiausiai? – Rodas yra puiki kryptis draugų kompanijoms bei šeimoms – sala gana didelė, įvairi, tad čia tikrai nebus nuobodu. Taip pat Rodas labai tiks istorijos ir kultūros mylėtojams bei keliautojams, ieškantiems krypties su gyva naktinio gyvenimo kultūra.
Skaityti daugiau apie Rodo salą >>
Jei turite klausimų ar norėtumėte pagalbos planuojant kelionę, susisiekite su mumis telefonu +370 614 15033, el. paštu [email protected]