Ką verta žinoti prieš vykstant į Lisaboną?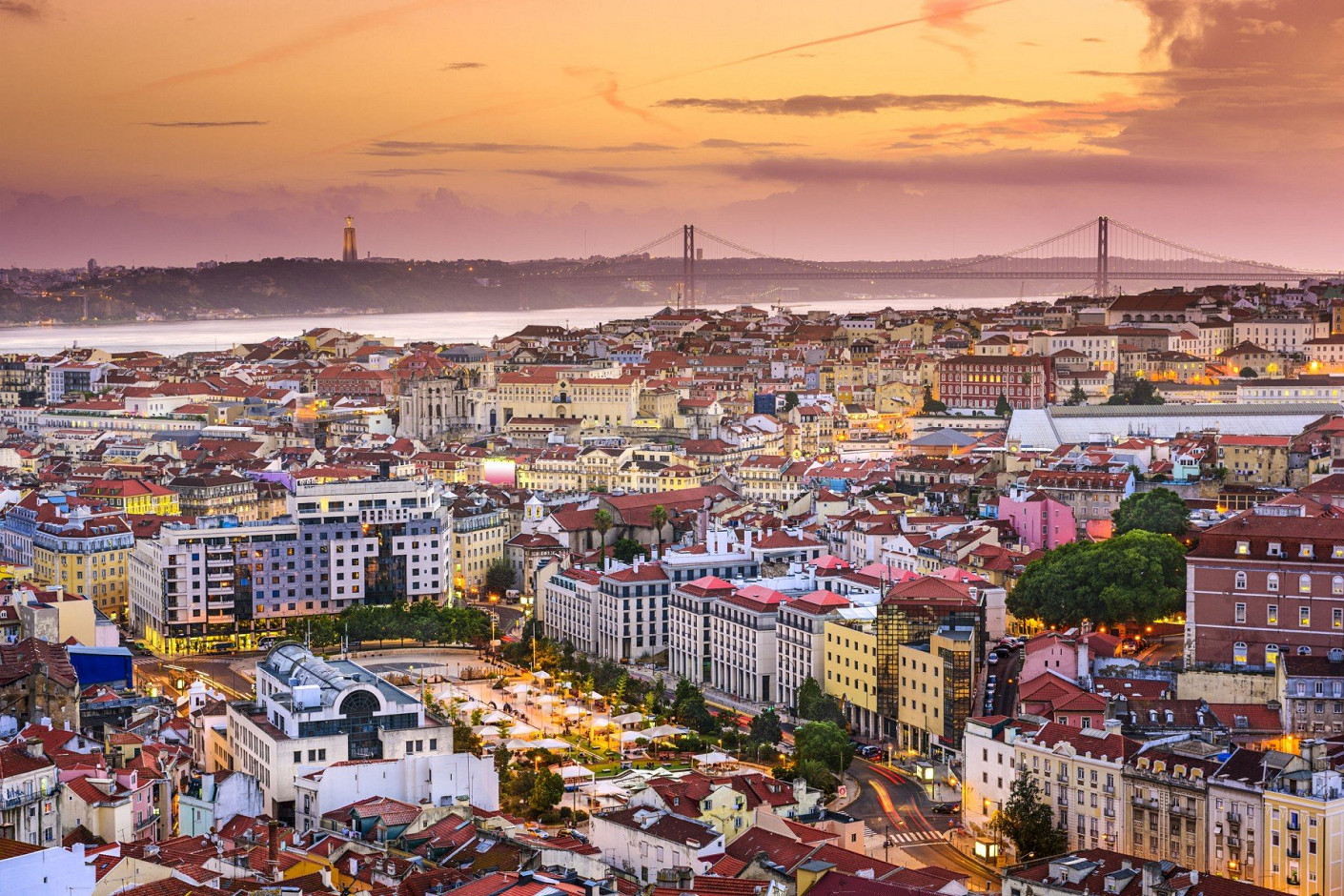 Susisiekimas mieste
Pagrindinė ir patogiausia susisiekimo priemonė Lisabonoje yra metro. Juo lengvai pasieksite lankytinus objektus. Be to, privalote pravažiuoti viena iš Lisabonos vizitinių kortelių - geltonuoju tramvajumi arba linija Nr.28. Tai – istorinė miesto susisiekimo priemonė, neretai vadinama muziejumi ant bėgių, nes važiuoja pro senamiesčio lankytinus objektus. Šie istoriniai tramvajai Lisabonos gatvių bėgiais rieda nuo tarpukario iki šių dienų, nes bėgiai nepritaikyti moderniems tramvajams. Vienam asmeniui bilietas kainuoja 2.85 €, jį galite įsigyti iš vairuotojo.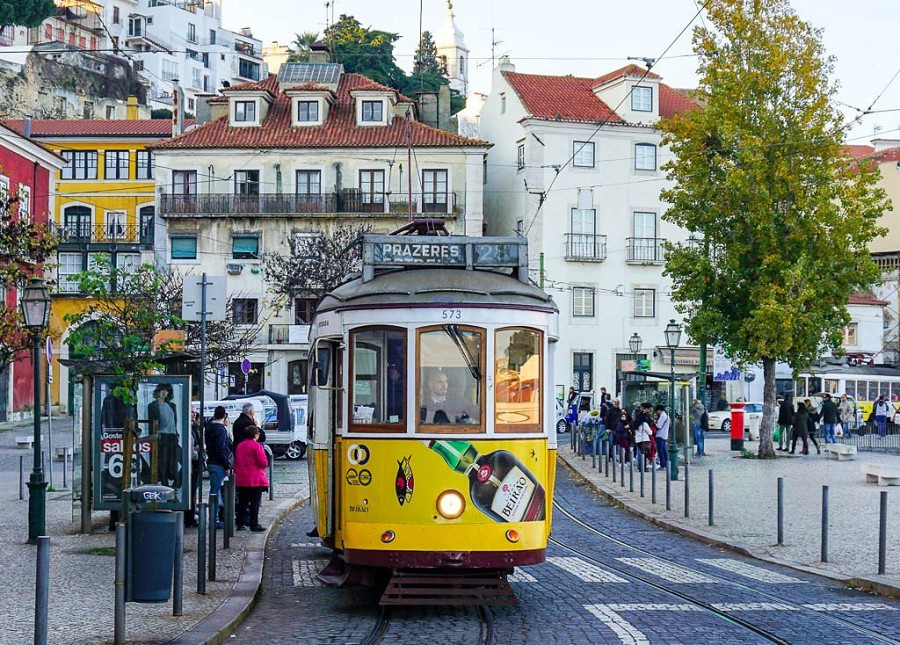 Ne mažiau populiarūs yra ir vadinamieji tuktukai. Turistams jais keliauti patogu, nes nereikia pėdinti kalnuotomis vietovėmis, be to, siaurose gatvėse orientuotis ne visada lengva.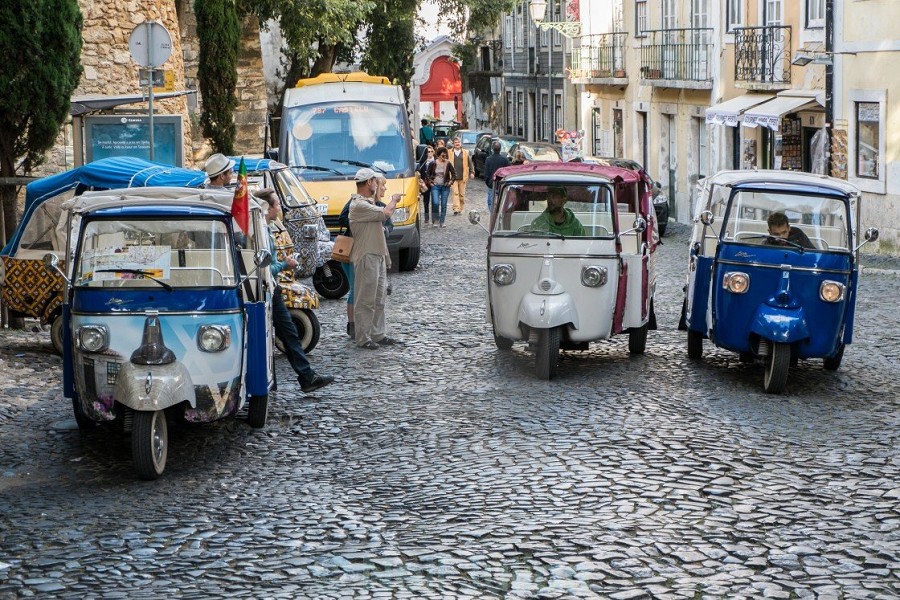 Keliaukite po Lisaboną automobiliu
Mažatūris automobilis Lisabonoje už geriausią kainą >>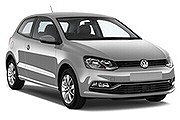 Automobilių nuoma, nuo geriausių tarptautinių tiekėjų iki vietinių auto nuomos kompanijų, puikiomis kainomis ir sąlygomis su mūsų partneriu Lietuvoje InstantCars
Išsirinkite sau tinkamą automobilį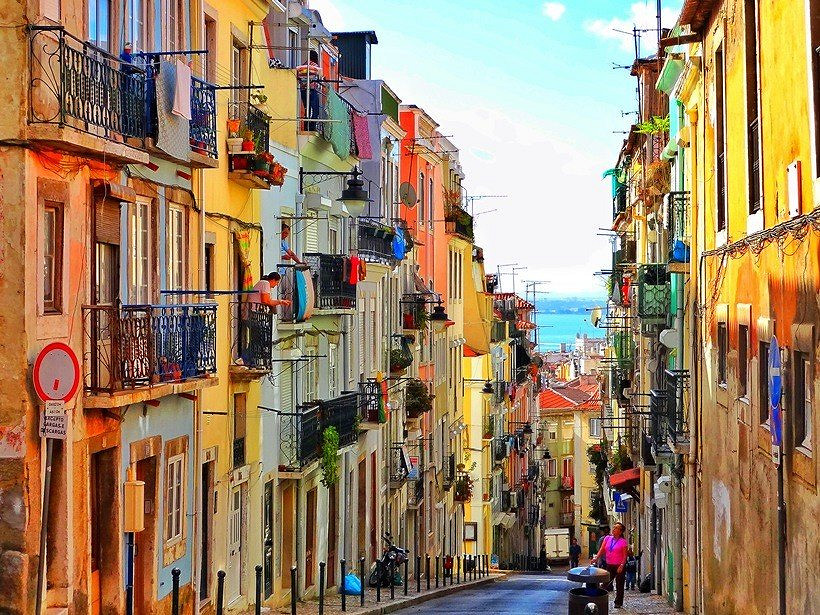 Saulėta Portugalijos sostinė
3000 valandų saulės per metus ir daugiausiai saulės gaunanti sostinė Europoje - taip apibūdinama Lisabona. Būdingas Viduržemio jūros klimatas, o tai užtikrina gana šiltas žiemas (vidutinė dienos oro temperatūra gruodžio-vasario mėnesiais yra +15°C). Vasara čia trunka nuo gegužės iki spalio mėnesio, kai būna vidutiniškai +22°C.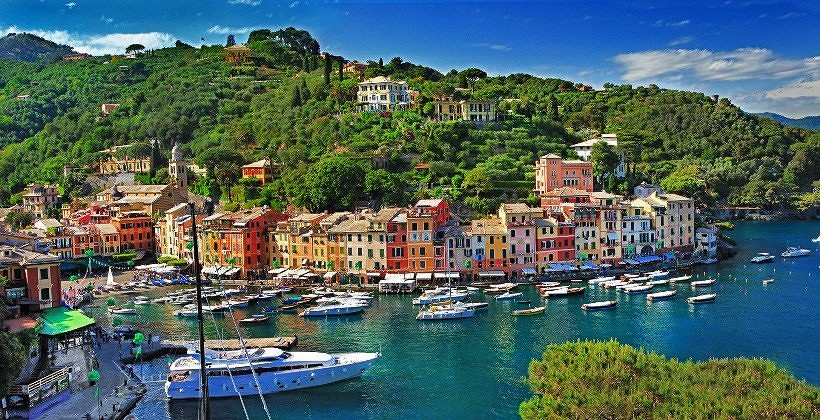 Dėmesio verti lankytini objektai:
Belem bokštas

Belem bokštas (Torre de Belém) - pilis, atrodanti lyg iš pasakų. Tai UNESCO paveldas ir Portugalijos pasididžiavimas, noriai lankomas turistų. XVI amžiuje pastatyta tvirtovė mena apie įspūdingas istorines portugalų jūrininkų atradimų keliones. Lisabonos priemiestyje esantį bokštą aplankysite už 6 €.

Šv. Georgijo pilis

Šv. Georgijo pilis (Castelo de São Jorge) iškilusi ant kalvos virš miesto. Manoma, kad būtent čia pradėjo kurtis miestas, vėliau tapęs Portugalijos sostine. Dabar galima pasivaikščioti po sodus, pilies teritorijoje esančią gyvenvietę, užkopti į bokštą bei apžvelgti apylinkes, atsiveriančias iš terasos.

Alfama kvartalas

Alfama kvartalas - seniausia Lisabonos dalis siauromis gatvėmis, mažais namais bei restoranais. Jaukią atmosferą kuria kelios turgavietės, kuriose galima įsigyti įvairių dalykų – nuo mielų smulkmenų iki jūros gėrybių.
Kainos
Restoranai
Maitinimas 2 asmenims, vidutinės klasės restoranas, trijų patiekalų vakarienė

35.00€

"McMeal" "McDonalds"

6.50€

Importinis alus (0.33 litro buteliukas)

2.50€

Kapučino kava

1.56€

Cola / Pepsi (0.33 litro buteliukas)

1.37€

Vanduo (0.33 litro buteliukas)

1.05€
Parduotuvė
Pienas (1 litras)

0.67€

Kepalas šviežios baltos duonos (500g)

1.05€

Ryžiai (balti), (1kg)

0.91€

Kiaušiniai (12 vnt)

1.78€

Vietinis sūris (1kg)

7.20€

Vištienos filė (1kg)

4.95€

Jautiena (1kg)

8.66€

Obuoliai (1kg)

1.48€

Bananai (1kg)

1.09€

Apelsinai (1kg)

1.14€

Pomidorai (1kg)

1.48€

Bulvės (1kg)

0.97€

Svogūnai (1kg)

1.01€

Salotos (1 gūžė)

0.93€

Vanduo (1.5 litro butelis)

0.56€

Vietinis alus (0.5 litro butelis)

1.12€
Transportas
Bilietas į vieną pusę (vietinis transportas)

1.60€

Mėnesinis bilietas (įprasta kaina)

36.00€

Taksi 1km (normalus tarifas)

0.47€

1 valandos laukimas taksi (normalus tarifas)

14.90€

Benzinas (1 litras)

1.54€
Komunalinės paslaugos (kas mėnesį)
Pagrindiniai (elektra, šildymas, vėsinimas, vanduo, šiukšlės) 85m2 butui

107.94€

1 minutė. iš anksto apmokamo vietinio tarifo mobiliesiems (nėra nuolaidų ar planų)

0.19€

Internetas (60 Mbps ar daugiau, neriboti duomenys, kabelis / ADSL)

32.16€
Sportas ir laisvalaikis
Sporto klubas, mėnesinis mokestis 1 suaugusiajam

32.44€

Teniso kortų nuoma (1 valanda savaitgalį)

12.75€
Vaikų priežiūra
Ikimokyklinis (arba darželis), visa diena, privatus, kas mėnesį 1 vaikui

425.56€
Drabužiai ir avalynė
1 pora džinsų ("Levis 501" ar panašūs)

77.72€

1 vasarinė suknelė parduotuvių tinkle ("Zara", "H&M", ...)

27.67€

1 pora "Nike" bėgimo batelių (vidutinės klasės)

74.59€

1 pora vyriškų odinių verslo batų

85.12€
Nuoma per mėnesį
Butas (1 miegamasis) miesto centre

877.05€

Butas (1 miegamasis), ne centre

638.57€
Facebook komentarai
Ieškote kelionės į Portugaliją?
Peržiūrėkite visus pasiūlymus
Kitos kelionių kryptys