Mūsų komanda, remdamasi savo kolegų ir klientų patirtimi, atrinko 15 valstybių, kurias bent kartą kiekvienam iš mūsų vertėtų aplankyti. Šiose šalyse rasite: gražiausius paplūdimius, draugiškiausius žmones, skaniausią vietinį maistą, unikaliausią architektūrą bei spalvingiausią kraštovaizdį. Tikimės, kad šis sąrašas Jus įkvėps keliauti!😉.
1. Italija
Kam galėtų nepatikti šviežių makaronų ir picų gardus skonis, pigus vynas, draugiški vietiniai žmonės, šiltas oras ir skalaujami Viduržemio jūros stulbinantys paplūdimiai!? O kur dar įspūdinga ir unikali architektūra skaičiuojanti tūkstančius metų, šalies kraštovaizdis, menas, madų sostine tituluojamas Milanas, miestas ant vandens - Venecija ir garsiosios Italijos sostinės Romos grožis. Italijai priklauso įspūdingos savo grožiu Sicilijos ir Sardinijos salos, į kurias turistai plūsta atostogauti ir pasimėgauti saule ištisus metus. Italiją aplankyti yra tiesiog būtina!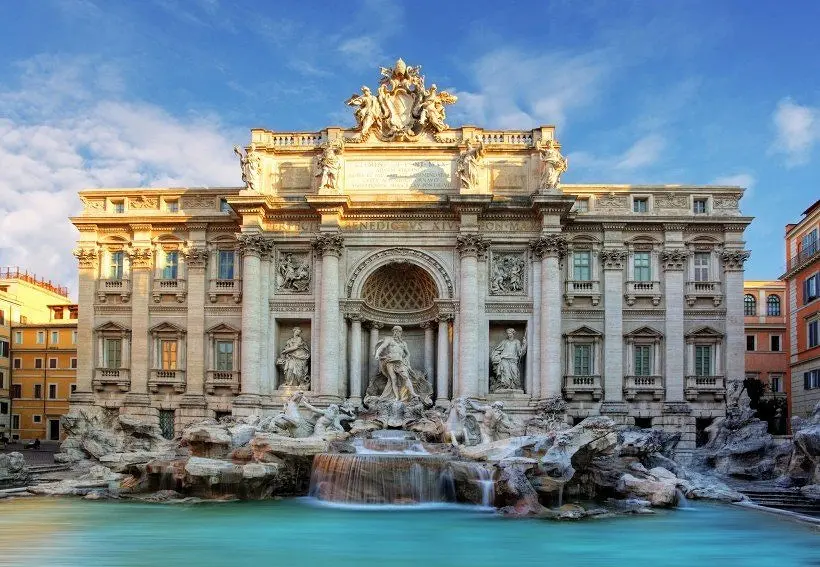 Trevi fontanas - didžiausias ir labiausiai žinomas barokinio stiliaus fontanas ne tik Romoje, bet ir visoje Italijoje
2. Meksika
Meksika – didžiausia pagal gyventojų skaičių Lotynų Amerikos šalis, įsikūrusi Šiaurės Amerikoje. Šalis – tikras keliautojų rojaus kampelis, į kurį dauguma vykstančiųjų derina poilsį su šalies pažinimu. Lankantis šalyje rekomenduojame keliauti aplankant didžiulius kolonijinius miestus, ugnikalnius, Sierra Madre kalnus, didingą majų bei actekų civilizacijų palikimą. Meksikoje Jūsų taip pat lauks visai nepaliesti žmonių gamtos vaizdai, ugnikalnių ir viršukalnių sniegynų panoramos, nuostabūs pusiau laukiniai paplūdimiai, skaidrus vanduo, pikantiškas vietinis maistas, galybė įvairios egzotiškos gyvūnijos. Ieškantys poilsio ir gražiausių paplūdimių Meksikoje gali pasirinkti kurortus: Kankuną, Cozumel salą, Riviera Maya ar Playa del Carmen.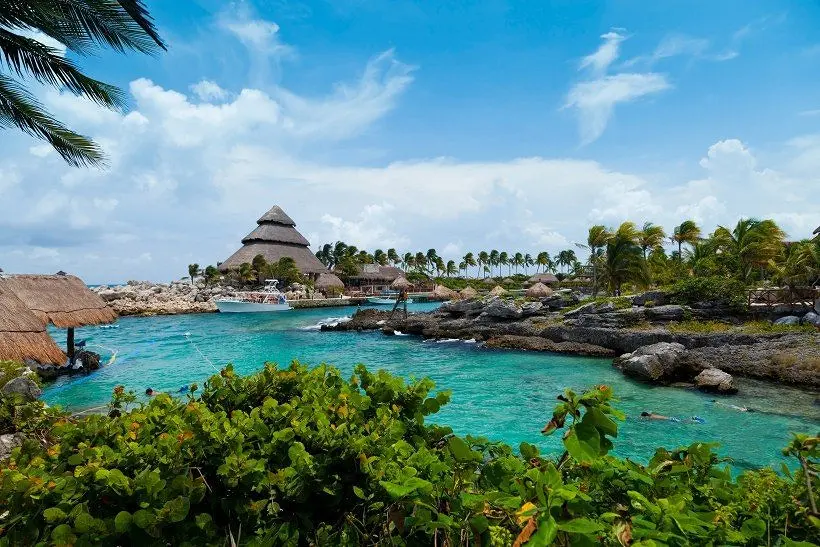 Kankunas - vienas populiariausių majų rivjeros kurortų bei miestas, kuris sukurtas būtent turistams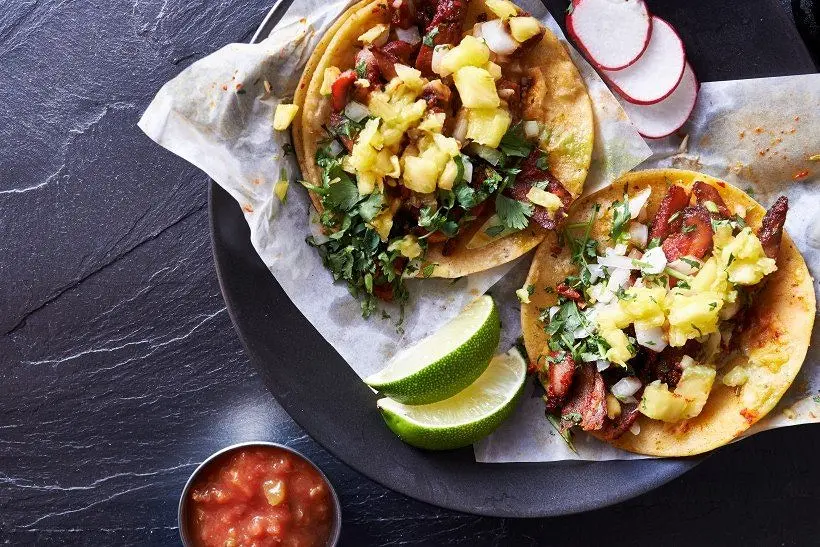 Takos (tacos) - žinomiausias šalies patiekalas, išgarsėjęs visame pasaulyje
3. Ispanija
Ispanija - viena mėgtamiausių turistų krypčių Europoje. Šalyje būna daugiau nei 300 saulėtų dienų, todėl daugiausiai turistų čia atvyksta pailsėti įspūdinguose Viduržemio jūros paplūdimiuose. Ispanijoje rasite fantastišką vietinę virtuvę – vienas iš mėgstamiausių ispanų patiekalų – paelja su įvairiausiais ingredientais: jūros gėrybėmis, vištiena, daržovėmis ir pan. Architektūra Ispanijoje taip pat unikali: Sagrada Familia katedra, Guell parkas, Santiago de Compostela katedra ir tai tik keletas garsių objektų esančių šalyje. Jeigu norite išvysti tikrąją temperamentingąją kultūrą: Pamplonos mieste vykstantis bulių bėgimas (kiekvienais metais liepos 6-7 d.), La Tomatina – Bunjolio miesto garsioji pomidorų šventė (kiekvienais metais rugpjūčio 25-28 d.) – laukia Jūsų.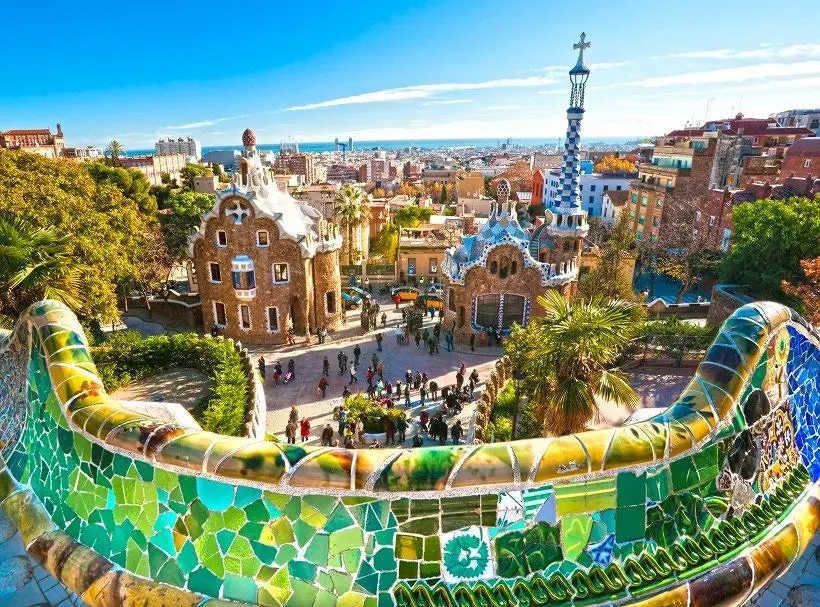 Antoni Gaudi sukurtas garsusis Guell parkas pritraukia minias lankytojų ištisus metus
Kaip atrodo Ispanijos "La Tomatina" - pomidorų šventė ↓↓↓
4. Japonija
Japonija, žinoma kaip "Tekančios saulės" šalis, kasmet pritraukia milijonus keliautojų iš viso pasaulio. Japonija – kontrastų šalis. Valstybėje galima rasti didžiausius pasaulio miestus, moderniausias technologijas, ryškiausias reklamas, naujausias pramogas ir įdomiausius viešbučius, tačiau kartu Japonija sugebėjo išsaugoti savo senąją kultūrą. Arbatos ceremonijos, kovos menai, tradiciniais drabužiais pasipuošusios japonės, unikali architektūra, bonsai, ryžių patiekalai, budizmas ir šintoizmas – visa tai, kas turistus priverčia atvykti į šią šalį. Japonijoje itin gausu turistinių objektų, o vienas iš svarbiausių – Fudzijama - kūgio pavidalo aukščiausias Japonijoje esantis kalnas. Fudzijamos kalnas, galima sakyti, kad yra toks pat Japonijos simbolis kaip ir tekanti saulė. Šis milžiniškas kalnas, kuris didžiąją metų dalį būna apklotas sniegu, išsiskiria visame kraštovaizdyje ir matomas iš daugelio Tokijo apylinkių.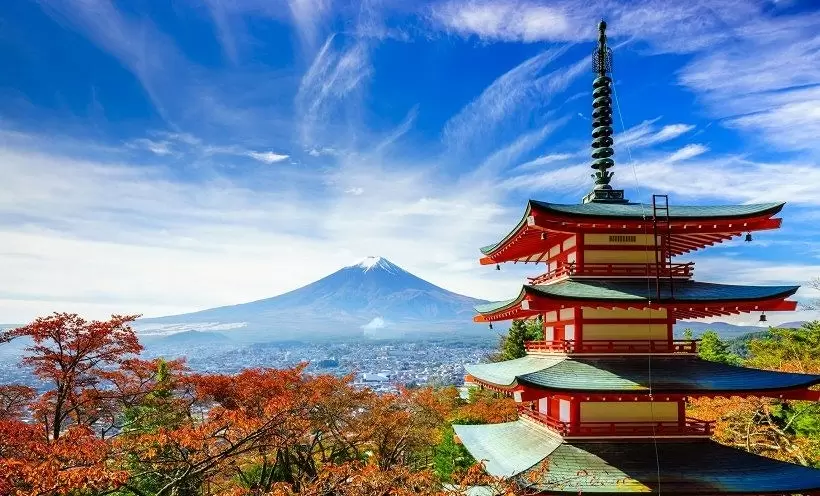 Fudzijamos kalnas - vienas iš svarbiausių Japonijos simbolių
5. Graikija
Į Graikiją turistus traukia ne tik įspūdingos salos (daugiau nei 2000!), bet ir istorinės, antikos laikų vietos, skanus maistas ir malonūs žmonės. Senovės graikų deivės Atėnės vardu pavadinta Graikijos sostinė yra vienas seniausių Europos miestų. Miesto gili istorija, didinga architektūra labiausiai atsispindi ant kalvos stovinčiame Akropolyje – senovės graikų visuomeninio gynimo centre. Į Graikiją verta nuvykti ne tik dėl Atėnų, bet ir dėl žadą atimančių grožio salų: Kretos, Rodo, Santorinio bei Graikijos Havajais vadinamos Korfu salos. Salose galima rasti nuostabius paplūdimius, žydrą jūros vandenį, daug barų ir kavinukių.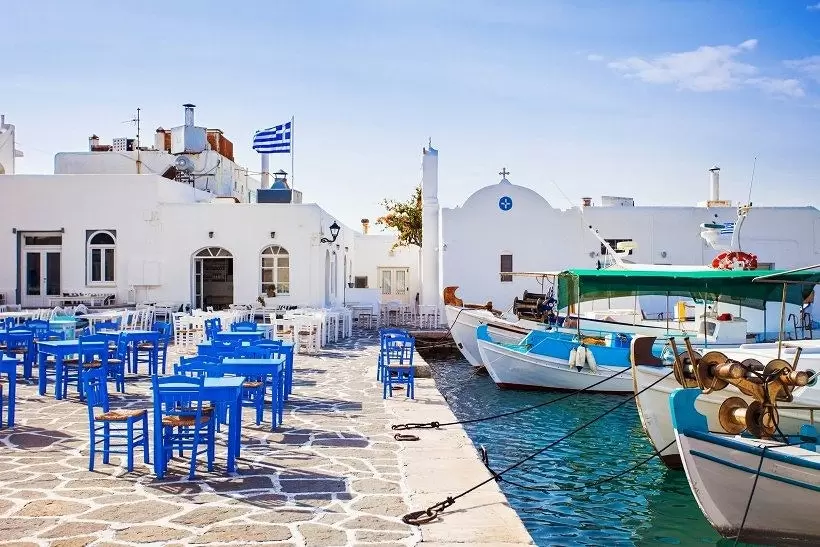 Žavingoji Graikijos pusė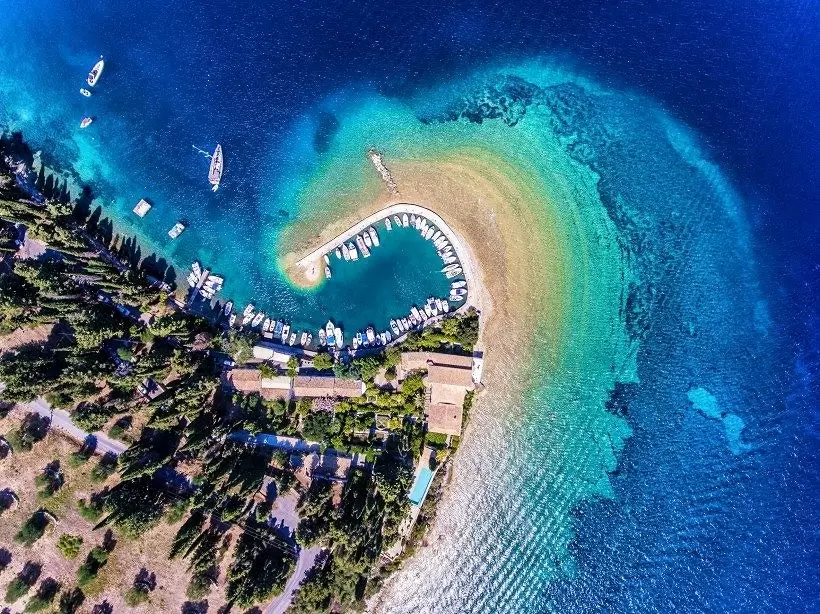 Graikijos Korfu sala žmones vilioja uždaromis įlankomis ir pasakiškais kurortais
6. Australija
Australija – valstybė, kuri dažnai žmonėms asocijuojasi su kengūromis ir koalomis, bet į šalį verta atvykti ne tik dėl jų. Australijos centrinėje dalyje slypi savanos, pusdykumės bei dykumos, kur, iki šių dienų, žmogus – retai sutinkamas svečias. Rytinėje Australijos pusėje stūkso Didysis vandenskyros kalnagūbris, garsėjantis savo įspūdinga gamta, kanjonais, tarpekliais bei lygumomis, kuriose auga eukaliptai ir gali rasti vietinę gyvūniją. Australija taip pat valstybė, garsėjanti vienais gražiausių pasaulio paplūdimių. Gražiausia jūros dovana Australijai yra šalia jos krantų esantis Didysis barjerinis rifas. Tai didžiausias pasaulyje koralų rifas, kurio ilgis – 2000 km.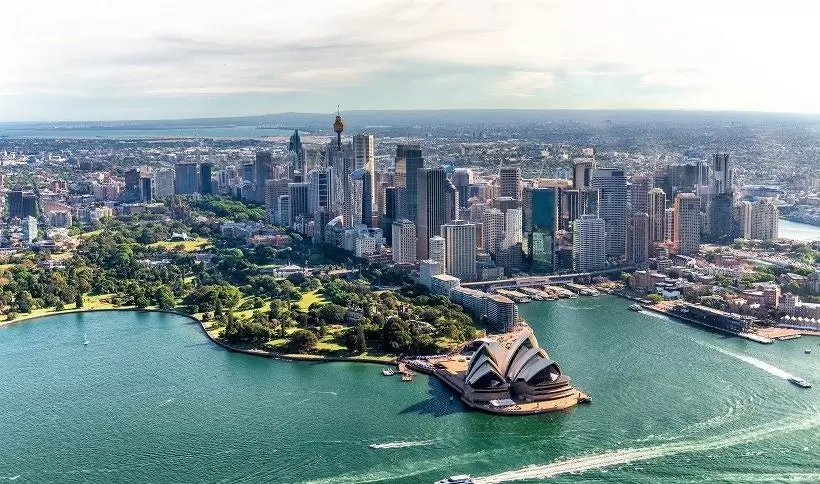 Vienas garsiausių Australijos objektų - Sidnėjaus operos teatras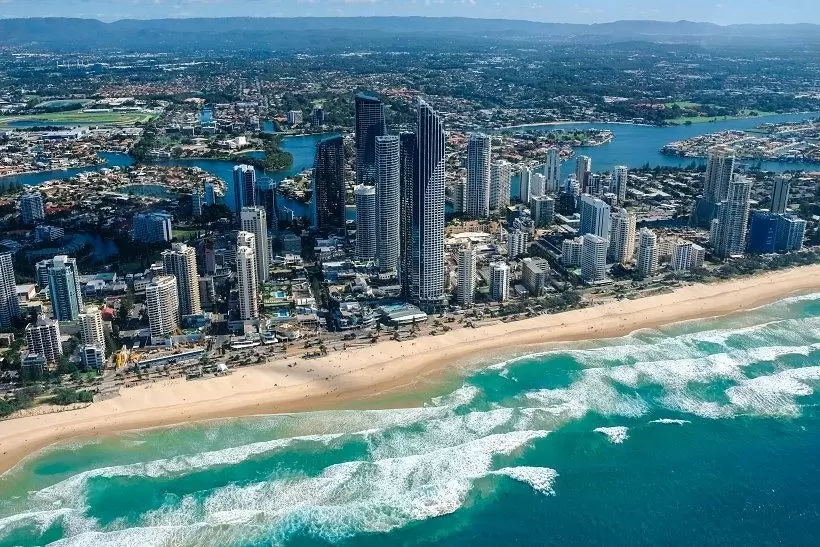 Begalės turistų į Australiją traukia dėl Auksinės pakrantės
7. Šveicarija
Jeigu Jus traukia kalnai ir nuostabūs jų peizažai, reikėtų nuvykti į labiausiai kalnuotą Europos valstybę – Šveicariją. Gamtos grožis – tikra šios šalies vizitinė kortelė. Net du trečdalius Šveicarijos teritorijos užima kalnai-Alpės, kurių dalis padengta amžinaisiais ledynais. Kalnuose rasite daugybę siaurų takelių, tarpeklių, kuriais vaikštant bus galima pasigrožėti įspūdingais gamtos vaizdais. O kur krištolinio skaidrumo upeliai ir ežerai! Jei jau lankysitės Šveicarijoje, reikėtų aplankyti ne tik jaukias nedideles gyvenvietes, bet ir keletą didesnių miestų, tokių kaip: Bernas, Ciurichas, Ženeva, Liucerna. Berne, Šveicarijos sostinėje, rasite miesto senamiestį, kuris yra įtrauktas į UNESCO Pasaulio paveldo sąrašą. Šveicarijoje galima rasti pirmą pasaulyje restoraną tamsoje "Blinde Kuh". Čia nebus jokio apšvietimo, nei žvakių, tuo norima žmonėms suteikti naujų pojūčių ir kad visas dėmesys būtų sutelktas tik į maisto skonį.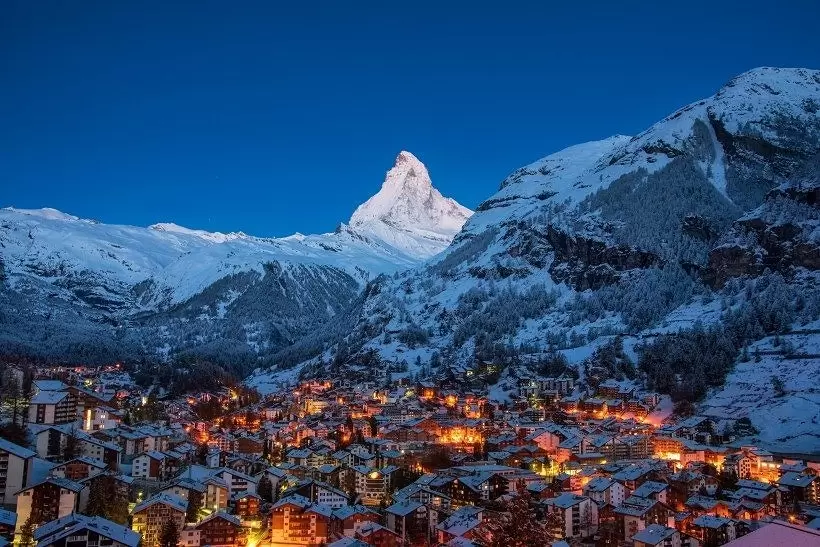 Žiemos vaizdas Šveicarijoje
8. Tailandas
Šiuo metu vis daugiau žmonių atranda naują atostogų kryptį – Tailandą. Šalis pasižymi savo išskirtine kultūra, egzotiška virtuve ir neregėtais kurortais. Jeigu norite pamatyti didžiausią šalies salą, nebijote didelio žmonių kiekio (sezono metu) ir išbandyti daugybę vietinių pramogų – rinkitės Puketą. Jeigu norite paragauti pačių egzotiškiausių šalies patiekalų (džiovintų svirplių, varlių, lervų, tarakonų ir pan.) – nuvykite į šalies sostinę Bankoką. Atvykę į Tailandą būtinai pasivažinėkite prabangiuoju "Eastern & Oriental Express" traukiniu. Važiuodami pro atvirus langus galėsite grožėtis žadą atimančiu šalies žaliu kraštovaizdžiu. Tailande galėsite iš naujo atrasti save, o tam padės šalyje ypač populiarūs užsiėmimai: joga, ajurvedinės procedūros, kvėpavimo pratimai ir t.t.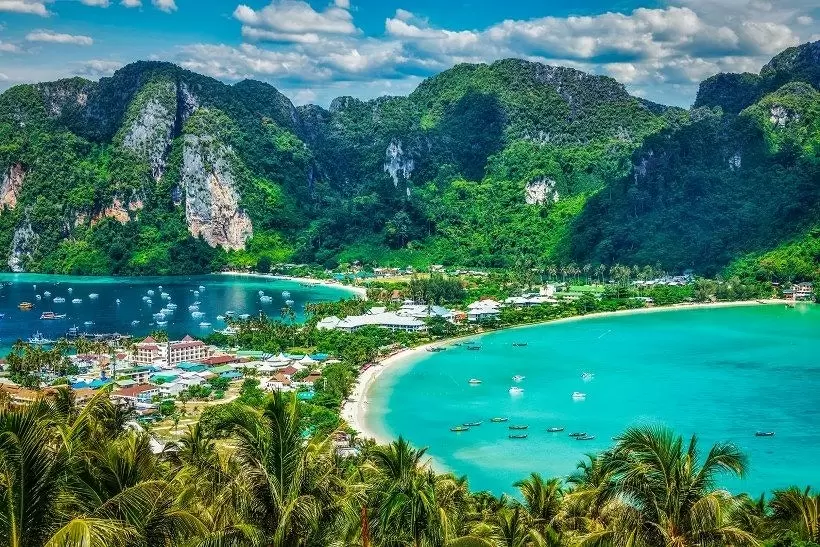 Krabi, kaip ir Puketas, kurortas pritraukiantis turistus ištisus metus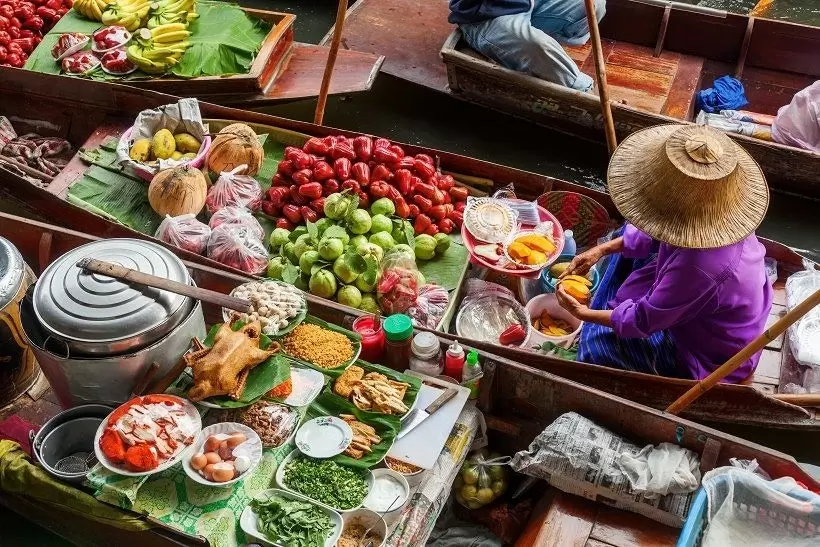 Bankoke gatvės maistas ypač populiarus, skanus bei itin pigus
9. Islandija
Islandija - vulkaninės kilmės saloje įsikūrusi šalis, garsėjanti kvapą atimančiais fjordais, Atlanto vandenyno skalaujamais krantais, vis dar veikiančiais ugnikalniais, geizeriais ir ledynais. Islandijoje yra apie 200 ugnikalnių, iš kurių 30 - veikiantys. Atvykus į Islandiją, būtina apsilankyti prie geizerių, kur galima pamatyti karšto vandens sroves, tekančias iš žemės ir "iššaunančias" karšto oro srove į viršų. Geizeriai išsiveržia tam tikru laiku (apytiksliai kas 10-15 min.). Jeigu nežinojote, islandai mato labai mažai saulės, bet yra labai laimingi ir mokantys mėgautis gyvenimu žmonės. Šalis pakankamai brangi turistų kišenei, bet verta jų dėmesio.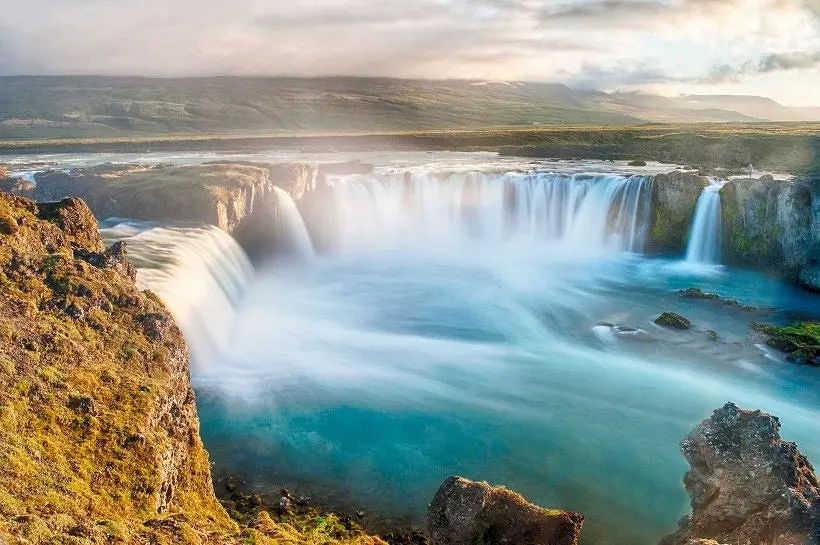 Islandijos kriokliai - atimančio žadą grožio
Pažiūrėkite, kaip atrodo geizerių "išsiveržimas"↓↓↓
10. Vietnamas
Vietnamas – valstybė pietryčių Azijoje, besiribojanti su Kinija, Laosu ir Kambodža. Tai šalis išsiskirianti pasakiško grožio kontrastinga gamta, šimtmečius stūkstančiais pastatais, išlikusiais prancūzų kolonijinio laikotarpio pėdsakais bei unikalia kultūra. Lankantis Vietname, būtų nuodėmė neapžiūrėti vieno iš šalies didžiausio turto – Halongo įlankos. Ši įlanka yra įtraukta į UNESCO Pasaulio paveldo sąrašą, kurią vietiniai gyventojai vadina "nusileidusio drakono įlanka". Jeigu tikėtume legenda, kadaise virš įlankos praskrido drakonas, kuris savo uodega vis prisiliesdavo prie vandens, o toje vietoje iš niekur atsirasdavo salelė. Tokių salelių įlankoje galima rasti daugiau nei 3000! Dar viena puiki priežastis aplankyti Vietnamą – keliautojams "įkandamos" kainos. Čia kiekvienas ras pagal savo finansines galimybes: apgyvendinimą, transportą (ypač populiarūs motoroleriai), maitinimo įstaigas bei pramogas.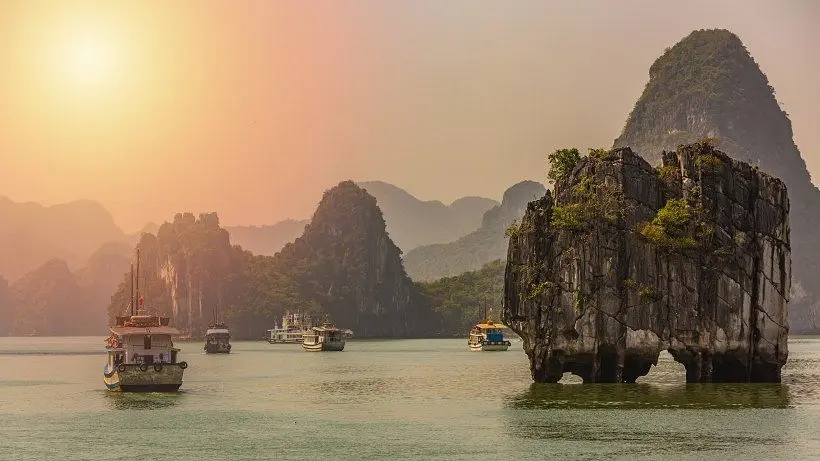 Halongo įlankos vaizdas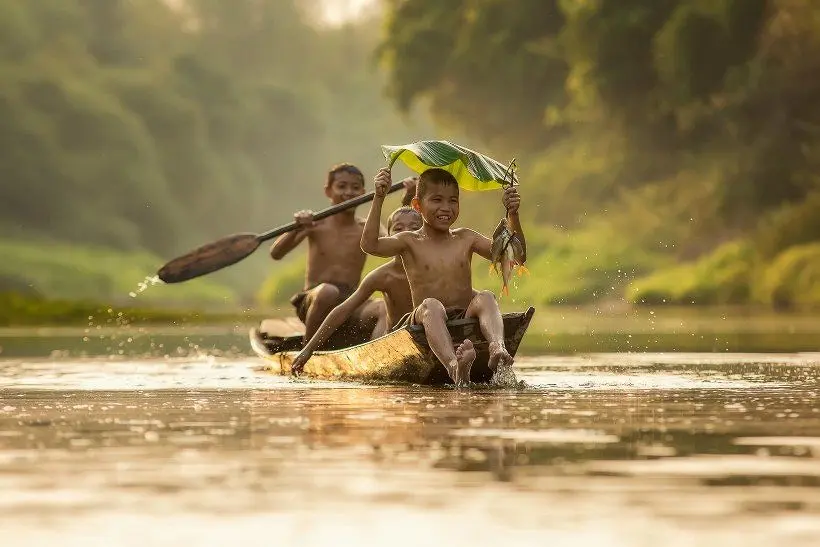 Dauguma Vietnamo žmonių nors ir gyvena nepasiturinčiai, bet daug šypsosi ir yra labai malonūs

11. Portugalija
Portugalija - šalis, kurioje gausu kultūrinių ir istorinių vertybių, gamtos šedevrų ir nuostabiai gražių paplūdimių, kuriuose galima pasimėgauti vandens pramogomis, pasilepinti garsiuoju, visų išgirtu Portveino vynu ir pasakiškai šiltu oru. Lisabona, Koimbra, Portas, Aveiro, Evora – miestai, turintys ryškią savo tapatybę bei išskirtinumą ir pritrenkiantys savo atmosfera, architektūra ir kultūriniu paveldu. O jei nuvyksite į Sintrą, išvysite miestą garsėjantį savo pilimis, nuostabiai žaliuojančiais parkais ir panoramomis! Atlanto pakrantė Portugalijoje yra nepaprasto grožio: vanduo skalauja didžiules uolas ir ant jų įsikūrusius mažus miestelius. Jeigu Jus traukia aktyvios pramogos – būriavimas, nardymas, banglenčių sportas – važiuokite į Portugalijos kurortą Algarvę. Skaidrus lyg krištolas vanduo, švarūs paplūdimiai ir pribloškiantys vaizdai – viskas, kas traukia pailsėti Portugalijos kurortuose.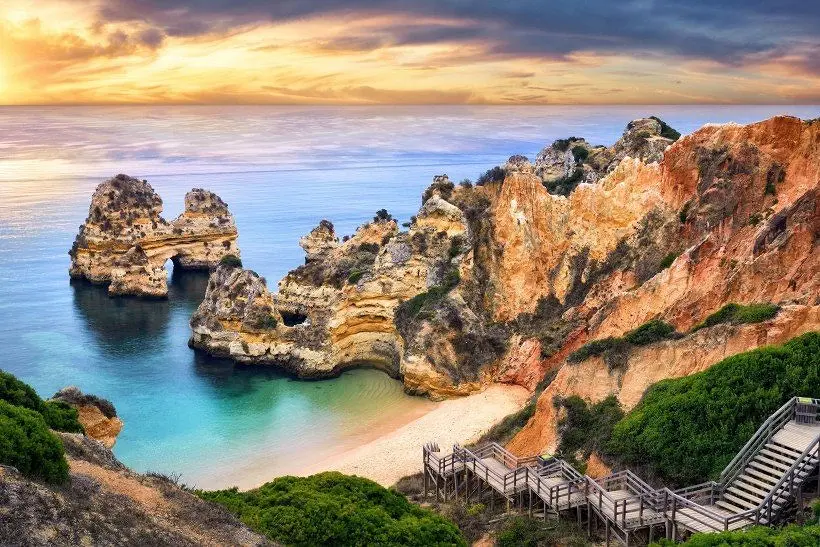 Algarvė - rojus Portugalijos pietuose
12. Šri Lanka
Šalis neoficialiai vadinama "Indijos ašara" ar "Indijos vandenyno perlu", nes pasaulio žemėlapyje Šri Lanka atrodo kaip nuo Indijos į vandenyną krentanti ašara. Apsilankę Šri Lankoje galėsite išvysti egzotišką gamtovaizdį: neaprėpiamas palmėmis apaugusias, balto smėlio pakrantes, arbatos plantacijas, slėnius ir kalnus, natūralius vandens telkinius, išskirtinius krioklius, egzotiškus ir neregėtus augalus bei vietinius gyvūnus (kuriuos galbūt matėte tik zoologijos sode). Šri Lankoje aplankykite visame pasaulyje žinomus senovės civilizacijų kultūros paminklus – budistų vienuolyną Dambuloje, Budos Danties šventyklą Kandyje, Sigirijos kalną, Ruvanvelio šventovę, Gal Vihare skulptūrinį ansamblį ir t.t. Kur Jūs bebūtumėte Šri Lankoje – visur Jus sutiks maloniai besišypsantys žmonės ir stengsis kiek galėdami Jums padėti. Turistus šalis traukia savo ypatinga budistine ramybe, arbatos gėrimo ceremonijomis ir gamtos didingumu.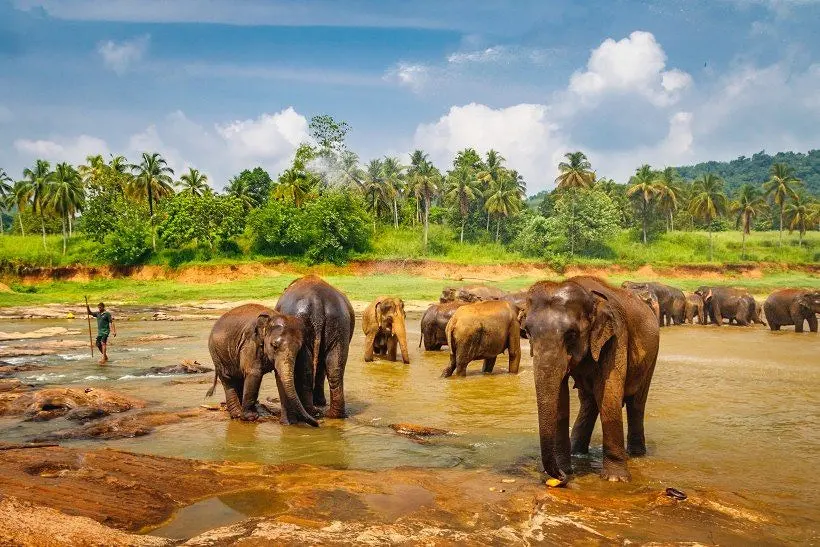 Dramblių maudynės laukiniame Pinnawalos zoologijos sode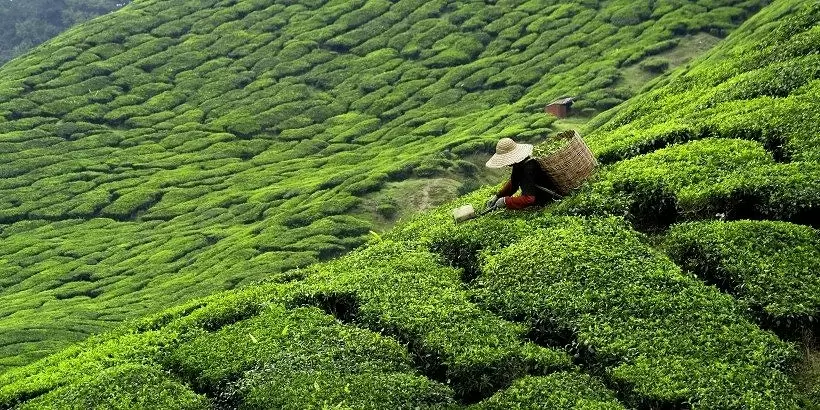 Arbatos plantacijos Šri Lankoje vienos didžiausių visame pasaulyje
13. Naujoji Zelandija
Ši šalis labiausiai tiks nuotykių ieškotojams ir nebijantiems iššūkių žmonėms: norintiems pamatyti kuo daugiau šalies, puiki galimybė – išsinuomoti namelį ant ratų. Naujoji Zelandija yra sudaryta iš dviejų salų – šiaurinės ir pietinės, o jas skiria tik kelios dešimtys kilometrų, dėl to lankantis Naujojoje Zelandijoje vertėtų aplankyti abi salas. Šalyje lankytinų vietų tūkstančiai, nes turbūt nėra kontrastingesnės valstybės nei ši – nuo balto smėlio paplūdimių iki ledynų, nuo dykumų iki įspūdingų kalnų, žalios gamtos, geizerių ir fjordų.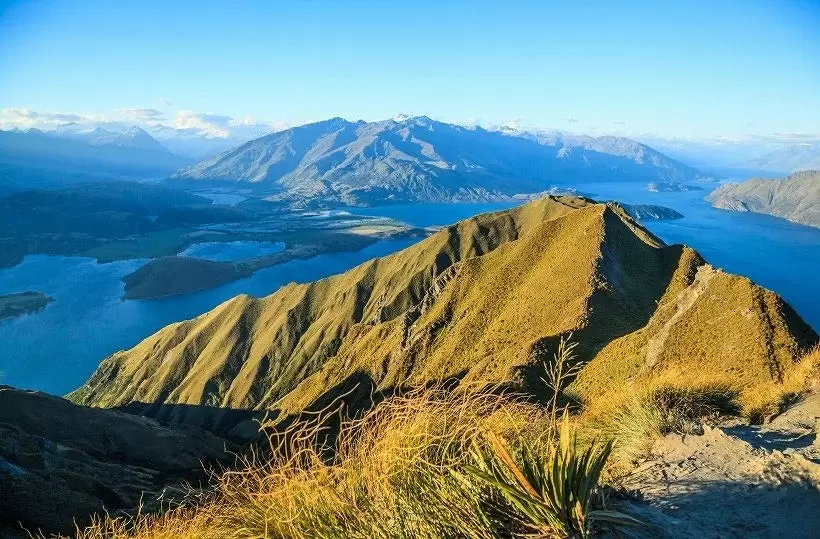 Įspūdingas Roy's Peak kalnas Naujojoje Zelandijoje
14. Marokas
Marokas – viena egzotiškiausių ir įdomiausių valstybių, esančių šiaurės vakarų Afrikoje. Ši šalis laikoma "saugiąja" Afrikos dalimi, be to, bene lengviausiai turistams pasiekiama. Šalis yra labai kontrastinga – senovės paveldas, persimaišo su modernėjančia aplinka, o tai turistus dar labiau traukia. Šalyje galima išvysti kraštovaizdį, praturtintą kalnais ir oazėmis, ryškius ir spalvingus miestus, kvapnią ir išskirtinę vietinę virtuvę, kvapą gniaužiančias mečetes, Atlaso kalnų serpantinus bei galvą savo įvairumu apsukančius turgus. Maroke saulė itin kaitina, malonus vėjas atgaivina, o vietiniai žmonės - labai malonūs ir padedantys atvykusiems turistams. Kasablanka, Marakešas, Sacharos dykuma – tik trys šalies įžymybės, kurias Maroke tikrai būtina aplankyti!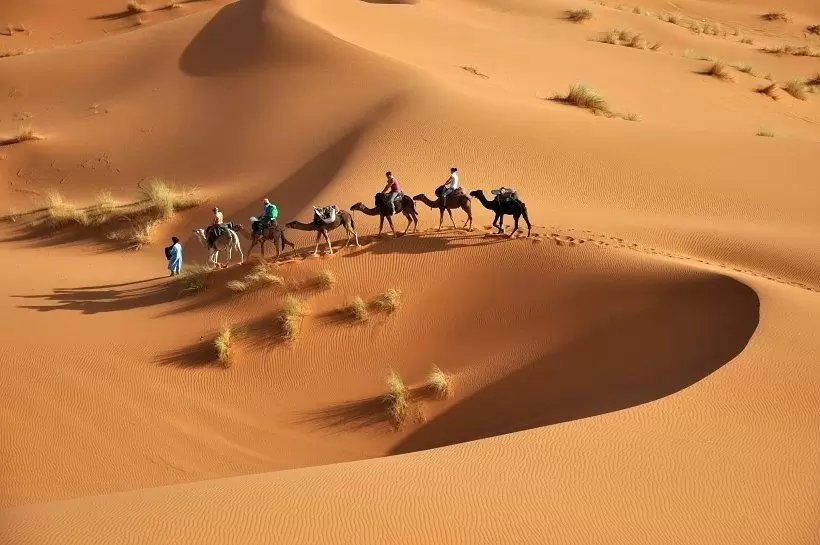 Viena iš pramogų keliaujant po Maroką - jodinėjimas kupranugariais po Sacharos dykumą.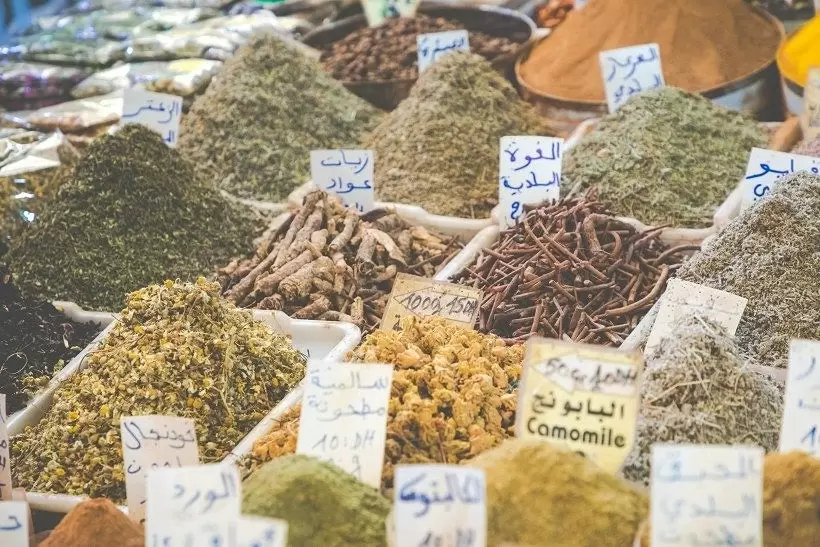 Lankantis Marakešo turguose svarbiausia - nebijoti derėtis!
15. Prancūzija
Prancūzija daugelį metų yra išrenkama lankomiausia turistų valstybe, kurioje vien per 2018 metus apsilankė daugiau nei 82 milijonai turistų. Tiek daug žmonių į šią šalį traukia neveltui. Daugiausiai turistų į Prancūziją plūsta dėl Paryžiaus ir dėl jo garsių objektų: Eifelio bokšto, Eliziejaus laukų, Luvro, Site salos su Dievo Motinos katedra, Mulen Ružo, Triumfo arkos, vaikų svajonės - Disneylendo ir kitų. O dar garsieji Versalio rūmai, San Mišelis, Strasbūras, Prancūzijos Rivjera, Bordo, Lionas, Nica bei kino festivalio išgarsinti Kanai. Prancūzijoje ras ką pamatyti, patirti ir sužinoti įvairiausių skonių žmonės.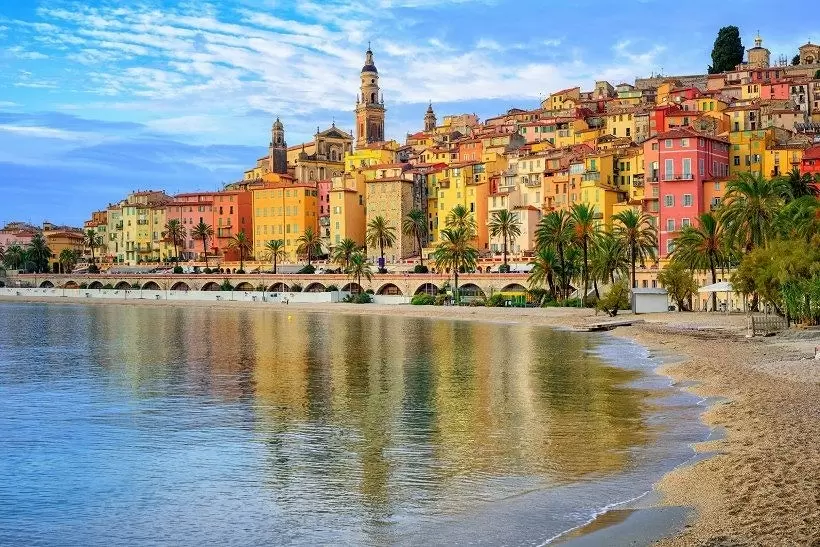 Jei jau seniai svajojate apie Žydrąją pakrantę - Nica pati tinkamiausia vieta atrasti Prancūzijos rivjerą.
Kaip kartą pasakė Indijos politikas Jawaharial Nehru: "Mes gyvename nuostabiame pasaulyje, pilname grožio, žavesio ir nuotykių. Nuotykiai, kuriuos galime patirti, niekada nesibaigia, jei mes jų ieškome su plačiai atmerktomis akimis". Mūsų nuomone, visos šalys, net kurių čia nepaminėjome, turi kažką savito ir verto pamatyti savo akimis. Svarbiausia - nebijokite drąsiai keliauti ir atrasti nepažintus kraštus! 😉