Pirmoji kelionė į užsienį - nepaprastai jaudinantis ir įdomus dalykas, keliantis daug nerimo. "Ar susigaudysiu oro uoste? Ar suprasiu, kaip iš oro uosto nusigauti į viešbutį? Kas jei nesugebėsiu susikalbėti užsienio kalba svarbiu momentu? Ar aš tikrai pajėgsiu susitvarkyti su iškilusiomis problemomis?" – klausimai, stabdantys norinčius keliauti, tačiau vis dar nepasiryžusius.
– Ne tik pajėgsite įveikti visus iššūkius, bet ir pamilsite šį, prieš kelionę pilve apsigyvenantį, lengvą jauduliuką – sako "Pasirink sparnus" kelionių agentė Eglė.
Tam, kad prieš pirmą kelionę į užsienį butų drąsiau palikti namus, pakalbinome "Pasirink sparnus" kelionių agentes ir kitus keliautojus apie jų pirmąsias keliones. Taip pat paprašėme pasidalinti patarimais, kuriuos patys keliautojai būtų norėję gauti prieš savo pirmąją kelionę į užsienį. Pasimokykite iš svetimų klaidų, žinodami, kad neišvengiamai padarysite ir savų – visa tai yra dalis Jūsų kelionės :)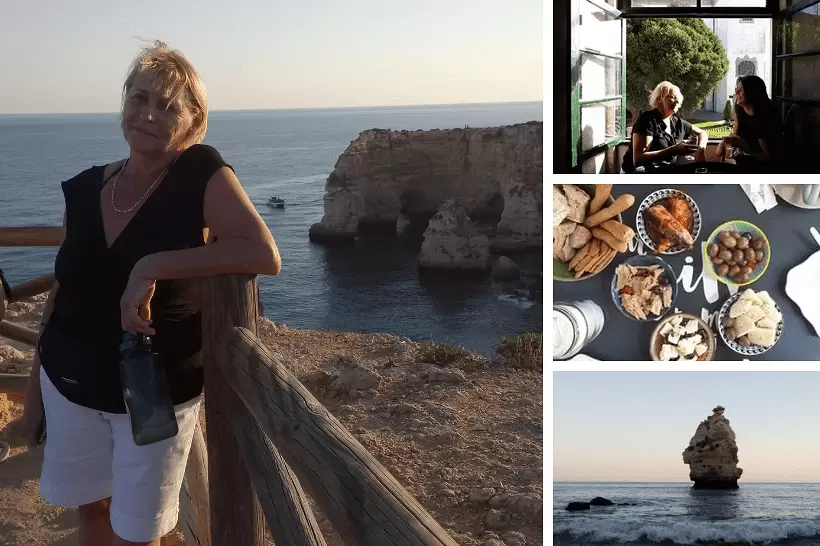 Keliautoja Regina dalijasi kelionės į Portugaliją akimirkomis, labiausiai ten sužavėjo gamta ir skanus maistas
"Pirmą kartą į savarankišką kelionę po Portugaliją su savo jau suaugusiais vaikais leidausi visai neseniai, praėjusį rudenį. Sūnus ir dukra šią kelionę padovanojo man 60 – ojo gimtadienio proga. Žinojau, kad viskas nuo skrydžių, viešbučių ir kelionės maršruto iki aplankyti ketinamų objektų sąrašo yra suplanuota, tačiau nerimo vis vien buvo. Anksčiau teko keliauti tik su grupe, kai seki paskui kelionės vadovą ir nereikia niekuo rūpintis, todėl buvo neramu. O daugiausia nerimo kėlė tai, kad po šią nepažįstamą šalį nuomotą automobilį vairavo ne vaikai, o aš! 😃 Man, Klaipėdos gyventojai, vairuoti svetimą automobilį siauromis Porto gatvelėmis buvo tikras iššūkis, tačiau galų gale apvažiavome visą Portugaliją, nuvairavau daugiau nei 1000 kilometrų! Kelionė paliko tiek daug įspūdžių, kad jau juokinu artimuosius vis ragindama planuoti kitą kelionę.
💡 Mano patarimas: nesvarbu, kiek Jums metų, nepasiduokite nerimui ir leiskitės į savo pirmą kelionę. Tai visai kitokios kokybės poilsis nei Jūs galite įsivaizduoti ☺"
– Regina Petrauskienė, "Pasirink sparnus" keliautoja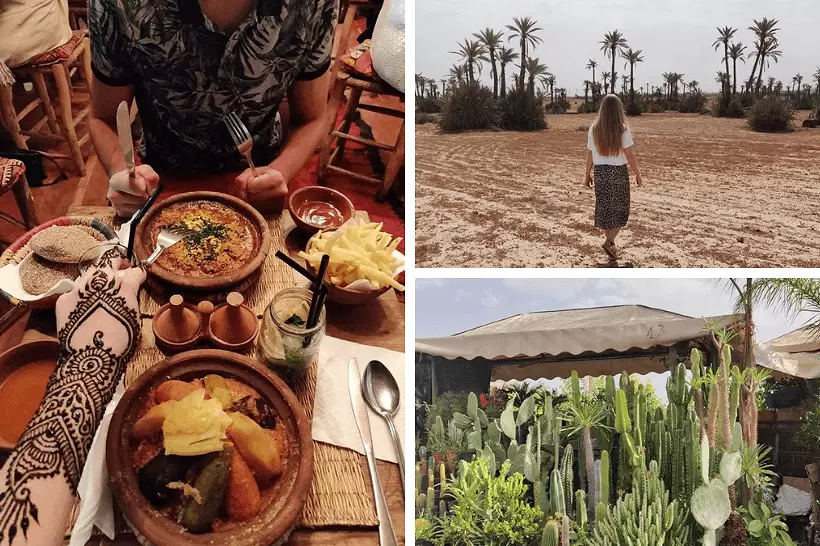 Kaip gi galima nepasipuošti henna tatuiruote kelionės į Maroką metu? – retoriškai klausia Greta
"Pirmą kartą į Maroką vykome 10-čiai dienų ir galiu pasakyti – PRITRŪKO. Keliaujant mėgstu viską išnaršyti skersai išilgai, tad Maroką teks sugrįžti. Vos tik atskridome į Agadiro oro uostą, iškart išsinuomavome automobilį. Nuoma nebuvo pigi, tačiau tokioje šalyje rinkomės ne pagal kainą, o pagal nuomos firmos atsiliepimus. Mūsų pasirinkimas buvo Taghazout Surf Car, puikus aptarnavimas ir jokių nesklandumų. Pirmą naktį pernakvojome Club Almogar Garden Beach viešbutyje, populiarus "Pasirink sparnus" keliautojų pasirinkimas, tad buvo įdomu pačiai patikrinti 😊 Mažas patarimas, kurį sužinojau iš ten besiilsinčio savo keliautojo, su kuriuo susitikome prie pusryčių stalo - 40 dolerių sumokate registratūroje ir savaitei gaunate pilnai atnaujintą kambarį. Tikrai rekomenduoju šiuo patarimu pasinaudoti vykstantiems ilgesniam laikui, juk smagiau, kai kambarys, kuriame ilsiesi, yra naujas. Girdėjome, kad vietiniais visi pataria nepasitikėti, tačiau iš savo patirties sakau, nereikėtų vykti į šalį su išankstinėmis nuostatomis, nes... dar pirmą dieną Agadire, pamatęs mūsų pasimetusius žvilgsnius, pribėgo vietinis ir pasisiūlė pagelbėti. Iš pradžių į jį žiūrėjome labai nepatikliai, kol nepaaiškėjo, kad jis iš tiesų tik nuoširdžiai nori padėti 😊 Žinoma, visada svarbu išlikti budriais.
Maroke turėjome daug planų, tačiau dėl laiko stokos visų įgyvendinti nespėjome. Džiaugiuosi įgyvendinusi vieną jų – henna tatuiruotę. Rekomenduoju tam pasirinkti gerą vietą, nesileisti gatvėje esančioms moterims paišyti ant Jūsų rankų. Savo henna dariausi "Henna cafe Marrakech", kainavo apie 15 eurų ir 10 eurų daviau arbatpinigių piešusiai moteriai - ji buvo labai maloni 😊.
💡 Mano patarimas: naudokitės kitų keliautojų patarimais! Taip aplenksite daugybę klaidų, kurias jau padarė anksčiau po tą vietą keliavę žmonės."
– Greta Romančikaitė, "Pasirink sparnus" kelionių agentė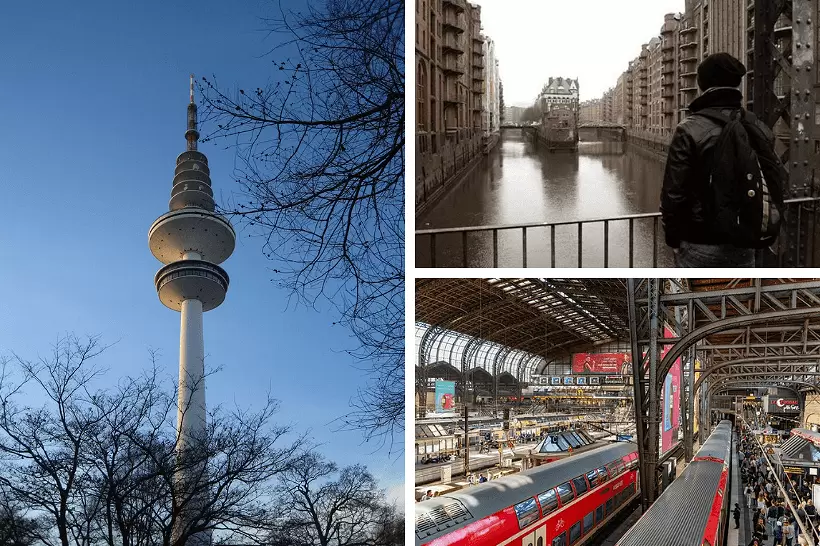 Keliautojo Artūro atsiminimai iš apsilankymo Hamburge, pasak jo – tai įdomus ir dinamiškas miestas
"Niekada nepamiršiu pirmosios savarankiškos kelionės į Hamburgą. Užsidegęs vienai dienai susitikti su draugu, gyvenančiu JAV, bendru sutarimu nusprendėme susitkti Hamburge. Atvykau keltu Klaipėda – Kylis, po to apie valandą keliavau traukiniu iki Hamburgo, kur ir susitikome su seniai matytu draugu. Mums bevaikštant po miestą paaiškėjo, kad nė vienas neturėjome susiplanavęs nakvynės, ketinome tai padaryti vietoje. Nė nespėjome pajusti, kaip atėjo vidurnaktis, o mes, jauni ir nepatyrę keliautojai, tikėjomės, kad paprastai rasime nakvynę vėlyvu metu bet kuriame hostelyje. Pasirodo – viskas ne taip paprasta. Tais laikais (dar prieš 2010-uosius) be išmaniųjų telefonų ir interneto, naktį rasti hostelį, turintį laisvų lovų, nepažįstamame mieste ir pasikliaujant vien nuojauta – nebuvo pats geriausias sumanymas. Viešbučių kainos mums buvo neįkandamos, tad nusprendėme tiesiog nemiegoti visą naktį ir vaikščioti – o kas čia tokio. Galvojome, kad tai bus puikus nuotykis, bet situaciją šiek tiek pasunkino spaudžiantis gruodžio šaltukas

Supratome, kad šį planą visgi teks keisti, tačiau su mūsų biudžetu paieškos buvo bevaisės. Galiausiai praleidome naktį dalinai atviroje Hamburgo traukinių stotyje ant suoliuko. Iš šios ilgos nakties abu pasimokėme - nors nemiegoti galima, bet kur kas geriau turėti pasiruošus keionės planą iš anksto.
💡Mano patarimas: jei Jūsų biudžetas ribotas – nesitikėkite rasti pigią nakvynę tik atvykę į kelionės vietą. Užsisakę nakvynę iš anksto ne tik sutaupysite pinigų, bet ir nervų 😉"
– Artūras, Klaipėdos kultūros ir turizmo informacijos centro darbuotojas
"Nors keliauti yra tekę daug, pirmąja savarankiška savo kelione laikau paskutines atostogas Kanaruose. 2019-ųjų žiemą nusprendžiau pailsėti nuo darbų ir pasišildyti saulėje. Kiek nerimavau - tai buvo pirmoji mano "solo" kelionė: svarsčiau, ar viena rasiu, ką veikti, ar nenuobodžiausiu, kiek bijojau pasimesti. Kadangi mėgstu aktyvų poilsį, galiausiai kelionei pasirinkau Gran Kanariją ir užsiregistravau į banglenčių stovyklą. Tai buvo super atostogų sprendimas! Pasiryžau nerti į bangas ir išmokau kažko naujo (nors pradžioje ir buvo baisu!), susipažinau su daugybe šaunių žmonių iš viso pasaulio, apkeliavau salą ir kuo puikiausiai pailsėjau nuo nuovargį kėlusių darbų.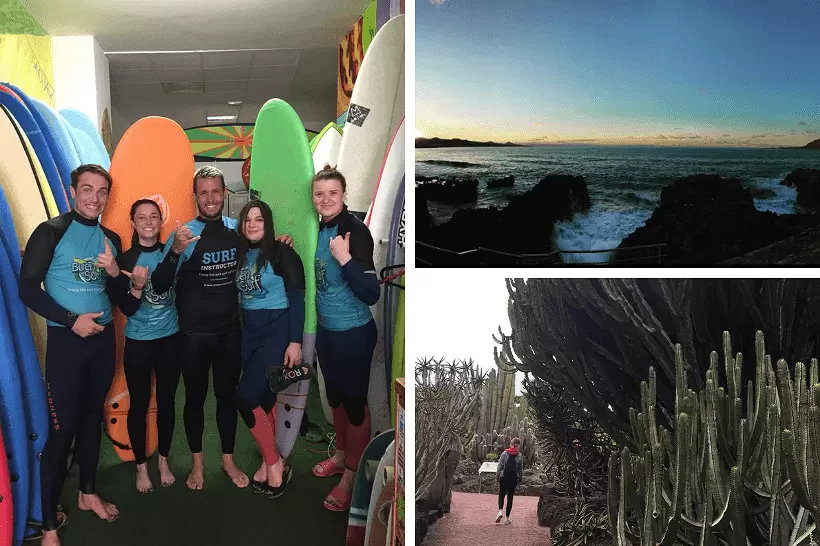 Akimirkos iš Rūtos "solo" kelionės į Gran Kanariją
💡 Mano patarimas: Neturite su kuo keliauti? Keliaukite vieni! Jei tik norėsite, tikrai lengvai susirasite įdomios veiklos 😉"
– Rūta Gedvilaitė, "Pasirink sparnus" keliautoja
"Labai gerai atsimenu savo pirmąją, visiškai savarankiškai planuotą kelionę. Aš taip bijojau, kad prieš išvykstant net gėriau širdies lašų, o prakaitavau kaip atogražų miške 😃. Keliavome į Siciliją – norėjosi neužsibūti viename mieste, tad man vienai reikėjo suplanuoti ne tik skrydžius ir ne vieną nakvynę, bet ir sužiūrėti autobusų bilietus, lankomus objektus. Aš taip bijojau, o kokia nereali kelionė buvo! Sicilijoje keliauti viešuoju transportu labai patogu, pistacijų ledai dangiško skonio, o Palermo katedra tiesiog gniaužianti kvapą 😊.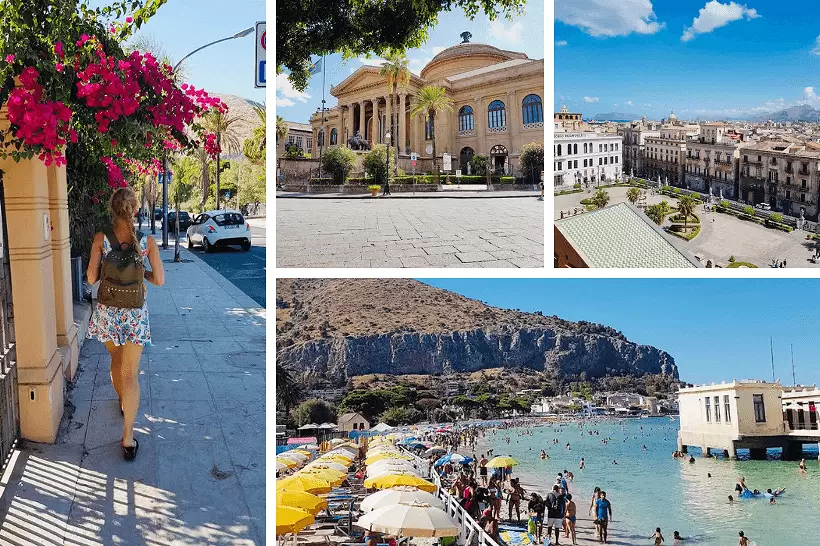 Kelionė į Siciliją tiesiog negali nepavykti – teigia kelionių agentė Ugnė

💡 Mano patarimas: jei bijote planuoti kelionę dar labiau nei bijojau aš, arba tiesiog tam neturite laiko, drąsiai kreipkitės į kelionių agentūras ir jos suplanuos viską už jus. Tačiau nekeliauti dėl baimės – nuodėmė! Drąsiai keliaukite ir pažinkite pasaulį 😊"
– Ugnė Liaudanskaitė, "Pasirink sparnus" kelionių agentė
"Pirmoji mano savarankiškai planuota kelionė nebuvo pirmasis apsilankymas užsienyje. Prieš tai jau buvau aplankiusi daug užsienio šalių keliaudama į sporto varžybas ar jaunimo mainus, tačiau tokiose kelionėse viskas paprasta ir nereikia prisiimti jokios atsakomybės.
Planuodama pirmąją savarankišką kelionę į Kosta del Solį jaučiausi rami ir galbūt net perdėtai pasitikinti, juk tai jau toli gražu ne pirmas apsilankymas užsienyje! Tačiau kelionę su drauge suplanavome tiesiog tragiškai

Taupėme pinigus kaip tik galėjome, taigi tiek pirmyn, tiek atgal skridome su persėdimais ir, žinoma, ketinome nakvoti oro uostuose. Tačiau dėl nepatyrimo nežinojome, kad Paryžiaus Buvės oro uostas nakčiai uždaromas - teko suktis iš padėties improvizuojant. Išsisukti pavyko, tačiau suplanuoti nesugebėjome ne tik skrydžių, bet ir apgyvendinimo: iš anksto neužsisakėme nė vienos nakvynės. Tik pamanykite, mes nusileidome Malagos oro uoste vėlai vakare ir ne tik neturėjome supratimo, kaip atsidurti mieste, bet ir neturėjome, kur nakvoti! Čia tik keli atsiminimai iš ypatingai prastai suplanuotos pirmosios savarankiškos kelionės, kurios metu sutikome neįtikėtiną kiekį gerų žmonių, padėjusių mums kiekviename žingsnyje. Šios kelionės metu sulaukėme tiek daug pagalbos iš nepažįstamų vietinių gyventojų, kad net pačioms buvo sunku patikėti ir net prasčiausiai suplanuota kelionė virto vienu įsimintiniausių gyvenimo nuotykių!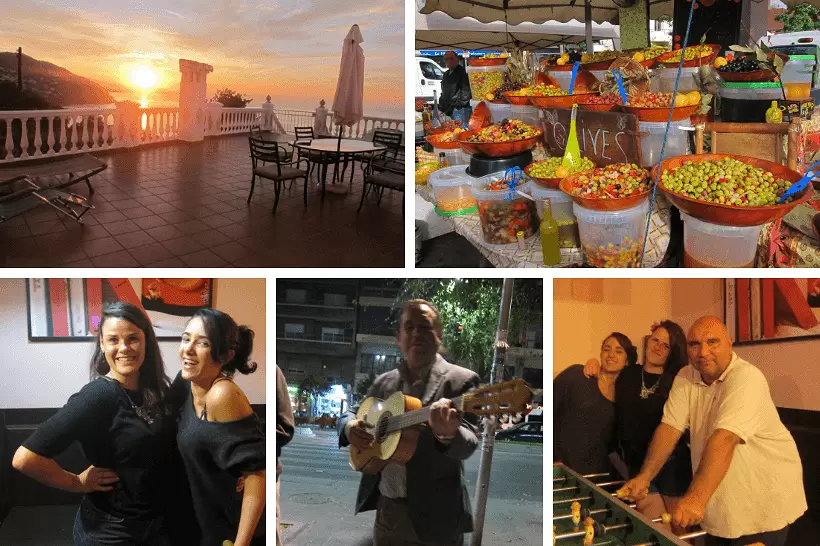 Nuotraukose – Gintarei kelionėje padėję žmonės. Ji pasakoja, kad net turguje keliautojas vaišino alyvuogėmis, o terasa su vaizdu – iš Almerijoje merginas nemokamai priglaudusio "Bed & Breakfast" tipo viešbučio.
💡 Mano patarimas: planuokite! Atsakingai suplanavę kelionę tikrai išvengsite nereikalingo nerimo, tačiau jei kažką suplanuoti pamiršite – kreipkitės pagalbos į vietinius ir nustebsite, kiek žmonių bus pasirengę Jums padėti 😊"
– Gintarė Petrauskaitė, "Pasirink sparnus" komandos narė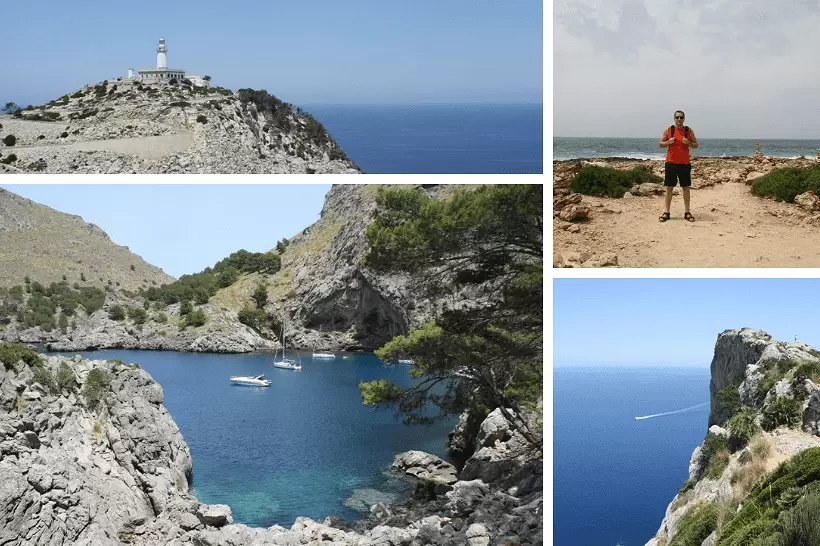 Pasak Rimanto, geriausias kelionės sprendimas buvo išsinuomoti automobilį ir laisvai juo judėti po salą
"Puikiai pamenu savo šeimos kelionę po Maljorkos salą. Ši Ispanijos sala pakerėjo mane savo nuostabiais paplūdimiais, jaukiais miesteliais, nuostabia gamta ir daugybe lankomų vietų, kurios įstrigo širdyje ilgam, kaip paplūdimys Cala Varques, miestelis Valdemossa ar Sa Calobra tarpeklis. Maljorka yra tik ~100 km skersmens, tad labai patogu visus objektus pasiekti iš bet kurio taško, ypač automobiliu. Paraginti draugų nepabijojome išsinuomoti automobilį ir tai buvo pats geriausias sprendimas, kadangi leido laisvai judėti ir pažinti šią salą, kuri ir bėgant metams išlieka mane labiausiai sužavėjusia Europos kryptimi.
💡 Mano patarimas: nepabijokite keliaudami nuomotis automobilį ir susipažinti su kryptimi iš arčiau, tikrai nepasigailėsite! 😉"
– Rimantas Kadagis, "Pasirink sparnus" vadovas
Pirmoji kelionė - iššūkis kiekvienam! Ko gero, visi keliavę mums pritartų, kad nėra nieko maloniau, kaip šį iššūkį įveikti. Kelionės atveria galimybes pažinti nuostabią gamtą, skirtingas kultūras ir žmones. Išnaudokite jas! O prieš keliaujant būtinai pasinaudokite "Pasirink sparnus" keliautojų ir darbuotojų patarimais 😉.