Pažintinė kelionė į Stambulą su lietuviškai kalbančiu gidu Yusufu vos už 699€
Kodėl verta laukti šios kelionės?
Savaitgalį praleisite kerinčiame Stambule su lietuviškai kalbančiu gidu Yusufu.
Turėsite laisvo laiko pažinčiai su nepamirštamu Turkijos didmiesčiu.
Kelionės datų ir keliautojų pasirinkimas
2024m. kovo 9 - 12d. (3 naktys)
Geriausia kaina!
Skrydis iš Vilniaus
Standartinis kambarys
Maitinimas pagal programą
23 kg registruotas bagažas
4★ viešbutis
8 kg bagažas (rankinis)
Ekskursijos pagal programą
Grupinis pervežimas
699€
Kaina asmeniui už 3n.
Kelionės avansas 699€
2024m. kovo 21 - 24d. (3 naktys)
Skrydis iš Vilniaus
Standartinis kambarys
Maitinimas pagal programą
23 kg registruotas bagažas
4★ viešbutis
8 kg bagažas (rankinis)
Ekskursijos pagal programą
Grupinis pervežimas
699€
Kaina asmeniui už 3n.
Kelionės avansas 699€
Neradote tinkamo pasiūlymo?
Čia pateikiame tik geriausias kainas. Jeigu domina pasiūlymas kitomis datomis ar kitam asmenų skaičiui,
susisiekite su mumis
Kas įskaičiuota į kelionės kainą?
Įskaičiuota
Skrydis iš Vilniaus
23 kg registruotas + 8 kg rankinis bagažas
Pervežimas oro uostas-viešbutis-oro uostas
3 naktys 4★ viešbutyje su pusryčiais
2 ekskursijos su gidu (lietuvių k.) + pietūs
Įėjimai į muziejus
Transportavimo išlaidos
Neįskaičiuota
Gėrimai ir programoje nenumatytas maitinimas
Kelionės draudimas
Arbatpinigiai
Asmeninės išlaidos kelionės metus
Kruizas su vakariene po Bosforo sąsiaurį (Už papildomą 60Є/asm. mokestį)
SKRYDIS SU "Turkish Airlines"
Vilnius – Stambulas 11:40 – 14:45
Stambulas – Vilnius 17:00 – 19:00

KELIONĖS PROGRAMA
1 diena
Skrydis Vilnius - Stambulas. Pervežimas į viešbutį.
Jei norite padovanoti sau nepamirštamą vakarą, siūlome užsisakyti trijų valandų naktinį kruizą Bosforo sąsiauriu Stambule. Atėjus nakčiai pamatysite visai kitokį - gražų ir pasakišką Stambulą. Ažūriniai tiltų, po kuriais plauksite, siluetai, įvairiaspalvis apšviestų pastatų švytėjimas sukurs pasakišką atmosferą kruizo metu. Pasigrožėjus šiais užburiančiais naktinių šviesų vaizdais, jachtoje prasidės pramoginė programa - šou. Pamatysite įvairių regionų ir tautybių folklorinius šokius, chna nakties ceremonijos šou, kur nuotaka rengiama vestuvių išvakarėse. Šis reginys visada patraukia visų svečių dėmesį. Ir žinoma, tokia naktis neapsieis be uždegančio ir grakštaus pilvo šokio. Pasibaigus atlikėjų pasirodymams, jums gros profesionalus didžėjus. Jachtoje Jums bus pasiūlyti vietinės gamybos alkoholiniai ir nealkoholiniai gėrimai be apribojimų. Į ekskursijos programą taip pat įtraukta vakarienė, kurios metu bus patiekiami turkiškos ir europietiškos virtuvės patiekalai: užkandžiai, karštasis patiekalas (ant grotelių kepta vištiena arba žuvis arba kotletai) su garnyru ir salotomis. Desertui - vaisiai, turkiški saldumynai, kava ir arbata. Vakarienė ir kruizas naktiniu Bosforo sąsiauriu Stambule padovanos tikras atostogas, o šios ryškios akimirkos išliks atmintyje ilgam! (Už papildomą 60€/asm. mokestį).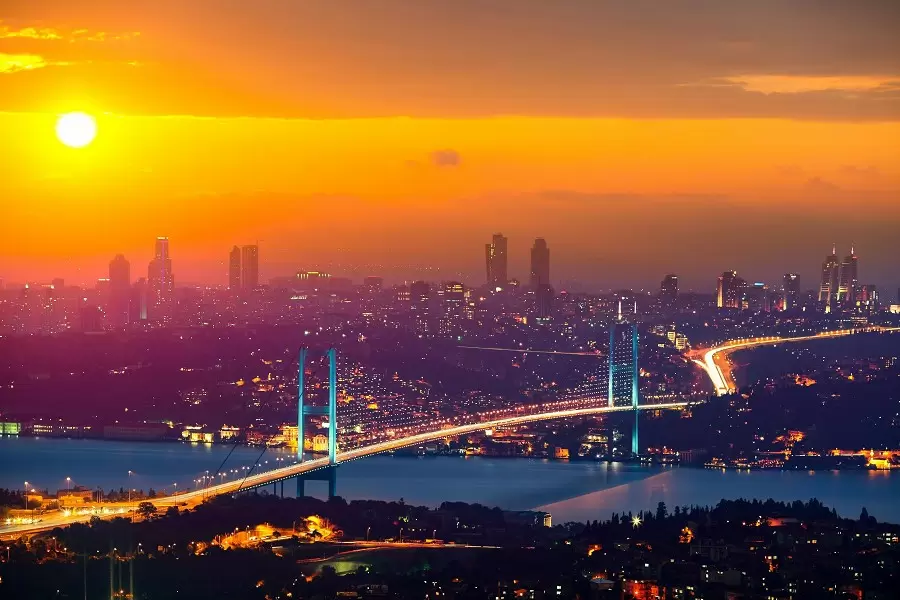 2 diena
Pu pusryčių Jūsų laukia klasikinis Stambulas (Hipodromo aikštė, Mėlynoji mečetė, Hagia Sophia, Bazilikos Cisterna, Mergelės bokštas Azijos pusėje, Egipto turgus).
Ekskursiją pradėsime Sultanahmet rajone, kuriame gausu istorinio palikimo. Pirmiausia keliausime aplankyti Hipodromo aikštę, išgirsime pasakojimų apie ten esančius obeliskus, mintimis nusikelsime į tuos laikus, kada būtent šioje vietoje vykdavo žirgų lenktynės. Išgirsime pasakojimus apie Bizantiją ir jos sostinę Konstantinopolį, apie imperatorius ir miestiečių gyvenimą. Apžiūrėję Hipodromo aikštę, užsuksime į Mėlynąją mečetę. Mėlynoji mečetė, arba Sultono Ahmedo mečetė (Sultanahmet Camii) - tai įspūdinga XVII a. Stambule pastatyta mečetė su 6 minaretais, pasaulyje žymi savo gausia puošyba. Aplankę nuostabaus grožio mečetę, išgirdę istoriją apie šios mečetės statybos ypatumus, keliausime į Sofijos soborą (Ayasofya) - Bizantijos architektūros šedevrą, kuriame gyvavo įvairių religijų centrai: nuo krikščionybės iki islamo. Įėjus į šį istorinį objektą atsiveria įspūdingi vaizdai: išpuošti kupolai, sietynai, freskos. Gidas išsamiai papasakos apie šio soboro istoriją ir religijų kaitą. Po to aplankysime Bazilikos cisterną - gerai išlikusį senovinį Konstantinopolio požeminį vandens rezervuarą, esantį 10-12 metrų gylyje. Cisterna primena rūmus, nes ją sudaro 336 kolonos. Visos kolonos išoriškai skirtingos, nes buvo atvežtos iš skirtingų senovinių šventyklų.
Pasigrožėję senamiesčio vaizdais, išbandysime visuomeninį transportą: pirmiausia keliausime tramvajumi iki uostelio, iš kurio keltu plauksime į Uskudar rajoną. Plaukiant keltu atsiveria puikūs vaizdai, galime pamatyti, koks įspūdingai gražus ir didelis Stambulo miestas, kaip jis pasidalinęs į Europinę ir Azijinę dalis. Pasivaikščiodami Azijinėje pusėje palei Bosforą nukeliausime iki arčiausiai Mergelės bokšto esančio taško, kur pietausime restorane su nuostabiais vaizdais išgirsime keletą legendų, kodėl ši vieta vadinama Mergelės bokštu. Šis statinys - tai tarsi Stambulo vizitinė kortelė, kurį pamatyti - būtina! Pasivaikšioje po Azijos dalyje esantį Uskudar rajoną keltu grįšime į Europą. Atplaukę į savo uostelį, keliausime aplankyti Egipto turgaus. Šis turgus - tai dovana akims ir uoslei, nes čia mes rasime įvairiausių prieskonių, saldumynų, dekoruotų dirbinių, rankų darbo nuostabiai kvepiančių muilų, rytietiškų aliejinių kvepalų ir dar daug daug visko. Tai vieta, kuri užburia savo spalvomis, įvairiausiais kvapais ir skoniais. Pasivaikšioję po šį įspūdingą turgų, paragavę įvairių skanumynų ir įsigiję lauktuvių, keliausime į viešbutį ilsėtis.
Ekskursijos pradžia 9:00 val, o pabaiga numatoma 17:30 -18:00 val.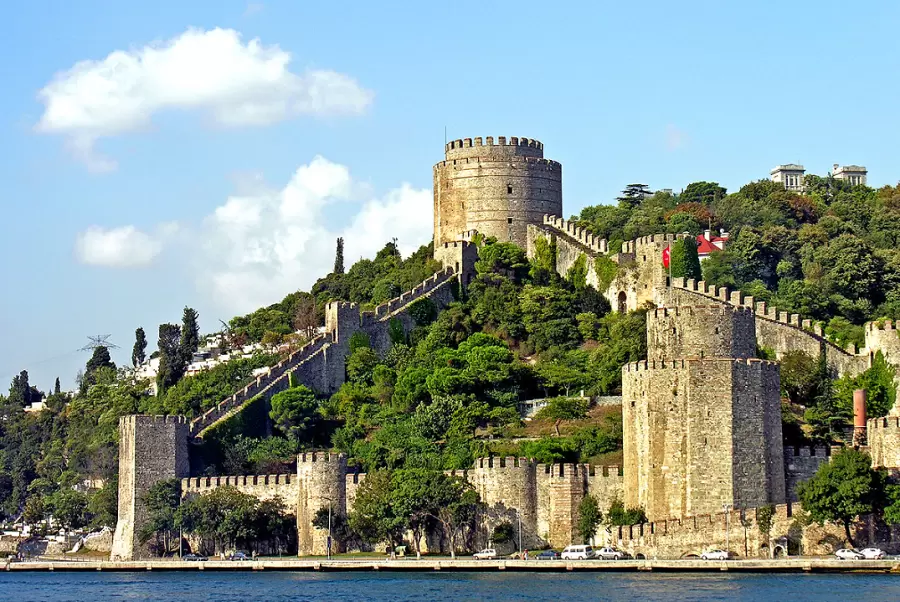 3 diena
Sultono rūmai Topkapi ir kelionė laivu Bosforo sąsiauriu.
Šią ekskursiją pradėsime nuo garsiųjų Topkapi rūmų, esančių senamiesčio (Sultanahmet) širdyje. Topkapi - daugiau nei keturis šimtus metų buvusi sultonų rezidencija dabar yra vienas didžiausių pasaulyje muziejų. Aukštomis sienomis apsuptų rūmų ir parko ansamblio bendras plotas yra daugiau nei 700 tūkst.m² (keturi vidiniai kiemai su sodo ansambliais ir muziejais). Šiuo metu eksponuojama nesuskaičiuojama galybė sultonams priklausiusių lobių. Čia gausu ekspozicinių kompleksų: laikrodžių muziejus, sosto salė, ginklų ir papuošalų ekspozicija, islamo relikvijų ekspozicija, biblioteka, haremas, didžiausia pasaulyje indų ir virtuvės reikmenų kolekcija ir kt. Be kvalifikuoto gido pagalbos šiame didžiuliame muziejų komplekse sunku susiorientuoti. Vaikščiodami po rūmų teritoriją išgirsime daug istorinių pasakojimų ir legendų apie sultonų gyvenimą. Besidomintys turkiškais serialais, tokiais kaip "Didingasis amžius", atpažins matytus vaizdus. Taip pat, be istorinio palikimo, čia atsiveria nuostabūs vaizdai į Marmuro jūrą, Bosforą ir Aukso rago įlanką, kuriais kažkada mėgavosi ir sultonai. Susipažinę su sultonų gyvenimo detalėmis, įspūdingais rūmais, vyksime prie Galatos tilto per Aukso rago įlanką, kur grožėsimės vienu iš Stambulo simbolių - Galatos bokštu - ir susipažinsime su jo istorija. Po pietų restorane pradėsime kelionę laivu.
Plaukdami Bosforo sąsiauriu pamatysite daug įdomių pastatų: Ortakoy mečetė, du tiltai per sąsiaurį, Dolmabahče rūmai, brangiausias Stambulo viešbutis, Rumeli tvirtovė, Karo akademija, Jildyzo rūmai, jaukūs pakrantės gyvenamieji kompleksai, kuriuose gyvena turtingi stambuliečiai ir kt. Laive ne tik išgirsite gido pasakojimus apie objektus, bet galėsite pailsėti, pasimėgauti turkiška kava ir arbata, grožėtis vaizdais nuo kelto denio, kurį lydi pulkai žuvėdrų. Pilni įspūdžių plauksime į Sultanahmet rajoną. Po ekskursijos Bosforo sąsiauryje norintiems siūlome paragauti garsiojo Balyk ekmek patiekalo prie pat Aukso rago įlankos kranto. Tai viena iš kulinarinio Stambulo vizitinių kortelių - šviežiai kepta žuvis su daržovėmis duonoje. Po to keliausime į viešbutį ilsėtis.
Ekskursijos pradžia 9:00 val, o pabaiga numatoma 17:30 - 18:00 val.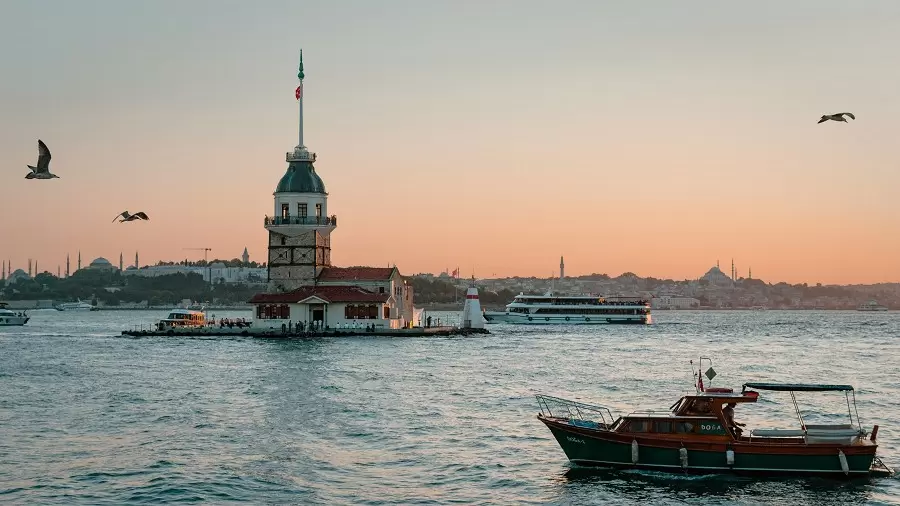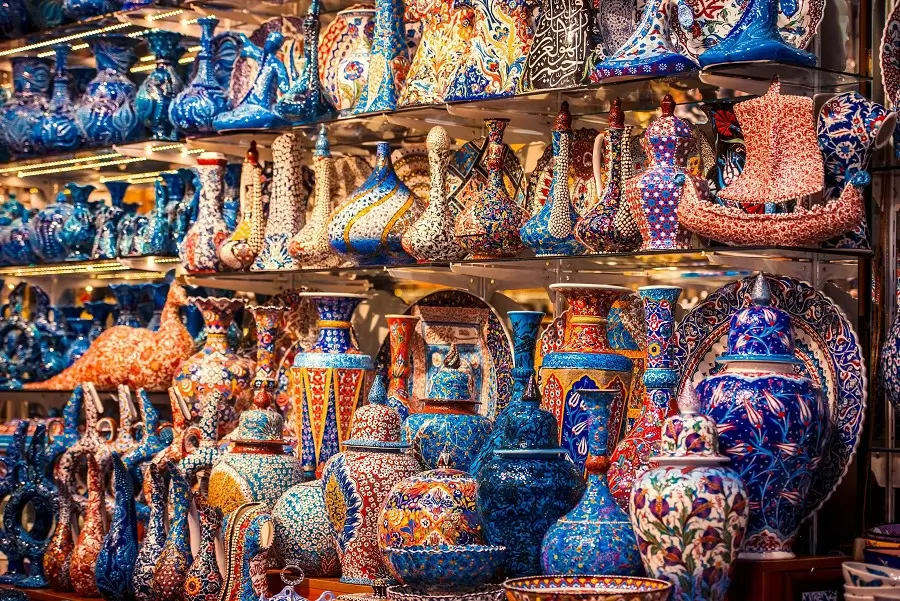 4 diena
Laisvas pusdienis savarankiškai pažinčiai su Stambulu. Pervežimas į oro uostą ir skrydis į Vilnių

Pastabos:
kelionės organizatorius pasilieka teisę prieš kelionę optimizuoti kelionės struktūrą ir apie tai informuoti ne vėliau kaip prieš 30 dienų iki išvykimo;

kelionės organizatorius pasilieka teisę kelionės metu keisti programą, ekskursijų eilės tvarką ir viešbučius dėl aplinkybių arba įvykių šalyje (turistų saugumas, gamtos reiškiniai, oro sąlygos, streikai, politinės aplinkybės), kurių nebuvo galima numatyti iki kelionės pradžios, ir neatsako už dėl to atsiradusias papildomas išlaidas, pavyzdžiui, dėl vizų pratęsimo, naujų lėktuvo bilietų įsigijimo, skiepų ir kt.;

pasikeitus skrydžių tvarkaraščiams, lėktuvų bilietų ir (arba) kitų paslaugų kainoms, valiutų kursams, kelionės data ir kaina gali keistis;

rekomenduojame prieš kelionę pasirūpinti sveikata. Kreipkitės į savo gydytoją dėl konkrečių skiepų poreikio ir higienos rekomendacijų. Daugiau žr. Lietuvos Respublikos užsienio reikalų ministerijos svetainėje http://keliauk.urm.lt/.
Į kainą įskaičiuotas Viešbutis "Stambulas su gidu Yusufu"