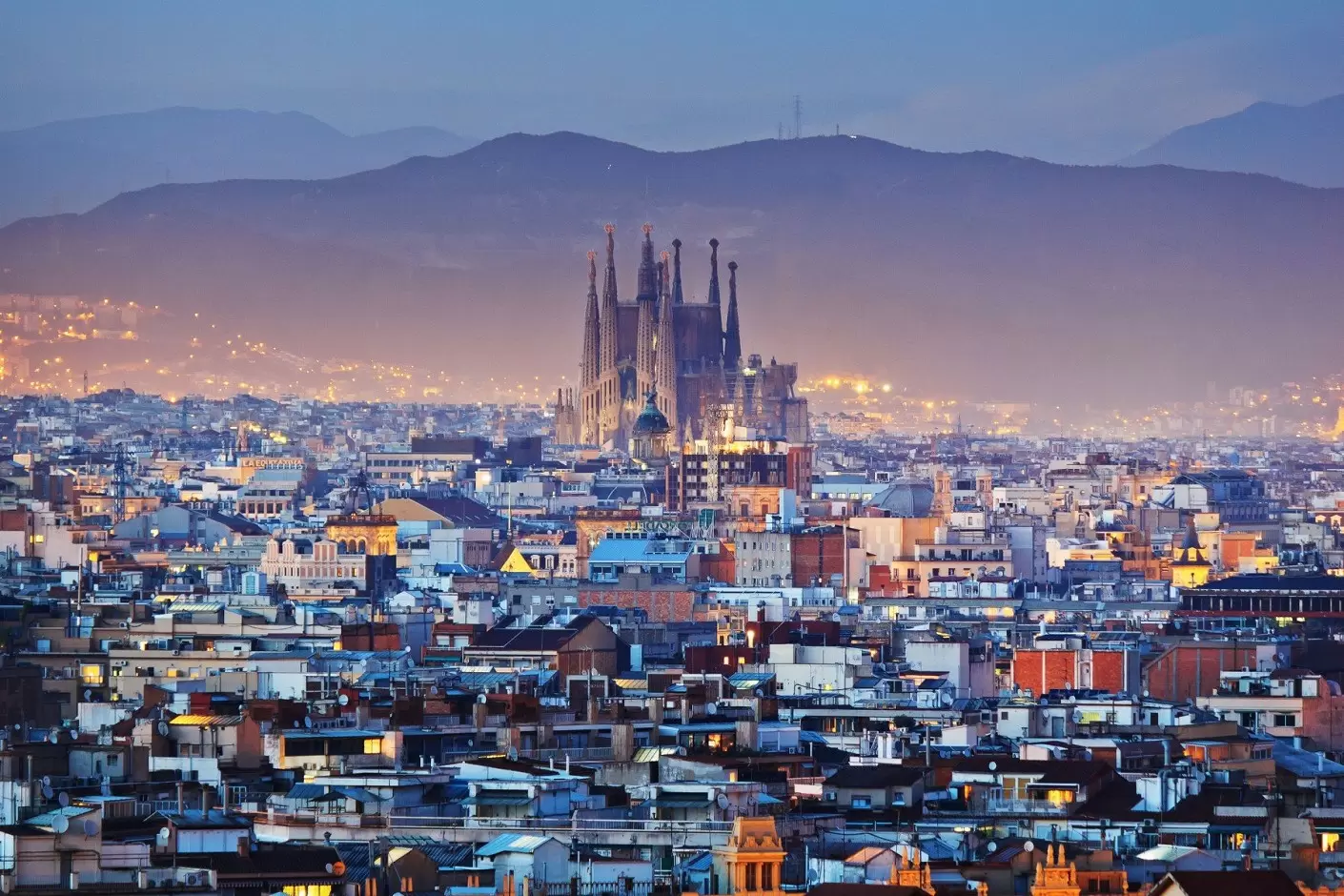 Apie Barseloną

Nuostabus antras pagal dydį Ispanijoje miestas šalia jūros, Katalonijos regiono sostinė ir provincijos centras. Barselona tarsi svajonių miestas – šilta ir dažnai saulėta, ošia Viduržemio jūra, nuostabi ir spalvinga gamta. Jūrinio klimato miestas dažnai asocijuojasi su kurortinėmis kryptimis, tačiau čia rasite kur kas daugiau ką pamatyti ar nuveikti. Barselonoje suderinsite poilsį su turistiniais žygiais. Iš tiesų miestas triukšmingas, masyvus ir ganėtinai painus. Rekomenduojama įsigyti žemėlapį, kuriama nurodyti ir mažųjų gatvių pavadinimai, kitu atveju galite lengvai pasiklysti. Taip pat patartina saugotis kišenvagių, kurie šiame mieste darbuojasi itin mikliai. Miestui aplankyti siūlyčiau paskirti bent 5 – 7 dienas.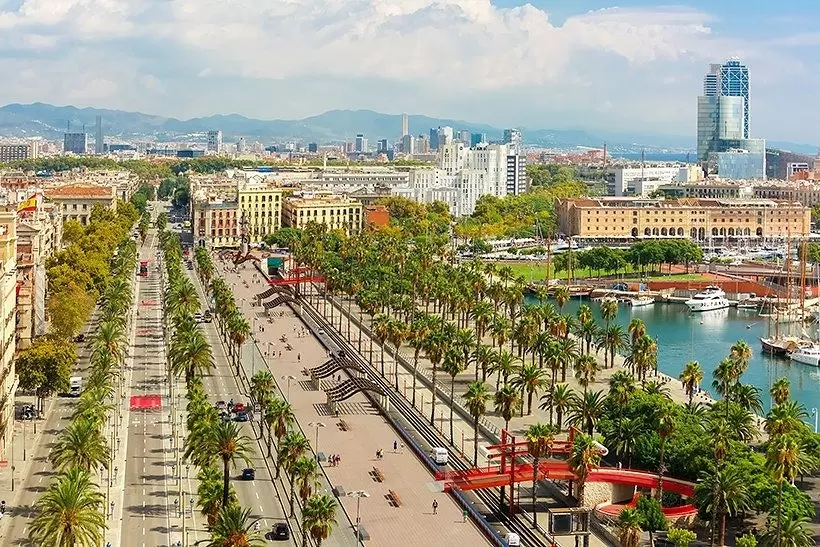 Kada vykti?

Daugiausia turistų vasaros metu, todėl palankiausi ir pigiausi skrydžiai gegužės, birželio, rugsėjo ir spalio mėnesiais, kai oras dar šiltas, bet ne per karštas. Tiesa, venkite spalio mėnesio – gausus lietus. Taip pat nemėgstantys karščio gali rinktis žiemos sezoną, kadangi žiemos čia yra pakankamai lengvos.


Kaip nuvykti iš oro uosto į miesto centrą?

Oro uostas nuo miesto centro nutolęs 12km. Vežėjas "Aerobus" iš oro uosto ir Placa de Catalunya važiuoja kas 15 min, stoja stotelėse pakeliui, o kelionė kainuoja tik 3,45 €. Traukiniai iš oro uosto į įvairias stotis mieste važiuoja kas 30 min, kaina 2,20 €. Abejais būdais kelionė truks 20 – 30 min. Turintiems daug bagažo patogiau rinktis miesto taksi (rasite išėję iš oro uosto), kaina iki miesto 4 – 25 €.


Miesto transportas

Barselonoje keliauti visuomeniniu transportu kur kas geriau nei nuomotis automobilį (vairavimo įpročiai kiek chaotiški, o ir automobilį priparkuoti gali būti sudėtinga). Puikiai išvystyta metro ir autobusų sistema leis pasiekti kiekvieną miesto dalį. Norint sutaupyti patartina įsigyti daugiakartinį metro/autobuso bilietą, jų galima rasti metro stotelėse įrengtuose automatuose (galima atsiskaityti grynais arba kortele). Bilieto kaina pas autobuso vairuotoją – 2 €. Dar vienas būdas keliauti – dviračių nuoma, Barselonoje labai populiaru keliauti dviračiu, tai patogu dėl siaurų gatvių išdėstymo. Taip pat taksi: visuomet įsitikinkite, jog veikia skaitiklis, tarifai naktį yra brangesni, kilometro kaina ~ 2 €. (Beje, autobuso vairuotojai sveikinasi su kiekvienu įlipančiu keleiviu sakydami 'Olia').
Darbo laikas

Ispanijos įstaigų skiriasi nuo kitų Europos šalių. Pietų pertrauka šalyje yra tarp 13.30 ir 16 val. ir trunka 2 - 3 val. Šis laikas skiriamas siestai, kai ispanai eina namo arba į restoraną papietauti ir kiek atsipalaiduoti. Siesta ypač populiari pietų Ispanijoje, kur vasarą vidurdienis – pats karščiausias metas. Didelės parduotuvės ir prekybos centrai dirba be pietų pertraukos.
Turizmo informacijos centrai

Pagrindinis Barselonos turizmo informacijos centras įsikūręs Katalonijos aikštėje (Plaça de Catalunya), be to, turizmo informacijos centrus rasite Sant Jaume aikštėje (Plaça Sant Jaume) esančioje miesto rotušėje bei kitose vietose, o taip pat informacijos kioskelį La Rambla gatvėje.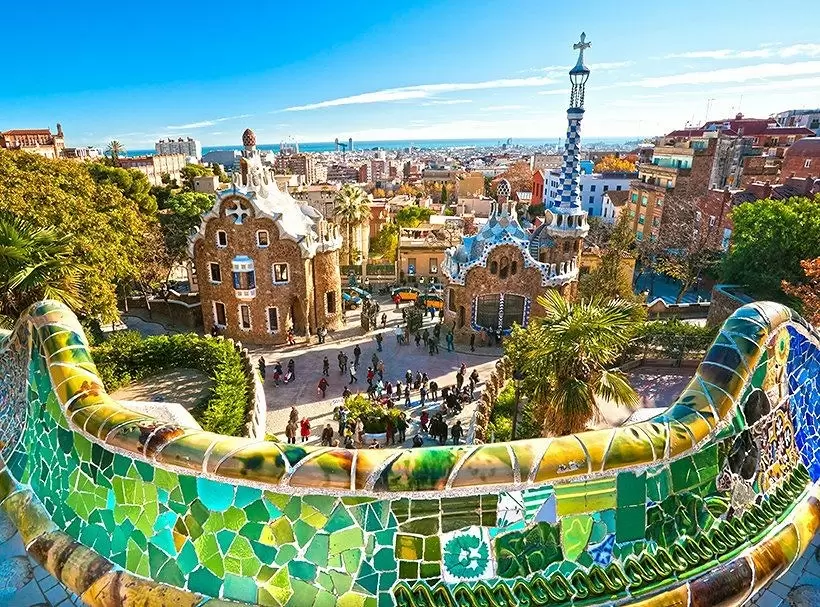 Pramogos vaikams ir suaugusiems
Jūrų muziejus - akvariumas
Jūrų muziejus - akvariumas (L'Aquarium de Barcelona), įsikūręs Barselonos senojo uosto krantinėje, kuris yra vienas didžiausių tokio pobūdžio muziejų Europoje. Barselonos muziejuje-akvariume daugiausia dėmesio skiriama Viduržemio jūros florai ir faunai. Čia eksponuojama apie 11 000 gyvūnų, per 450 skirtingų rūšių, gyvenančių 6 mln. litrų vandens. Didžiausia Barselonos akvariumo atrakcija – 80 metrų ilgio stiklinis tunelis, vedantis lankytojus išilgai Okeanariumo, talpinančio savyje apie 4500m3 vandens, kuriame plaukioja patys įvairiausi jūros gyvūnai: virš galvos ratus suka grobuoniški rykliai ir grakščios rajos, tarp uolų slapstosi pailgos murenos, matosi tunai.
Šis objektas yra labai populiarus, todėl norint apsilankyti šiame muziejuje turbūt teks atstovėti ilgą eilę. Įėjimas į muziejų suaugusiesiems kainuoja apie 20 Eur, o vaikams – apie 5-15 Eur. Rekomenduojama pirkti internetu dėl 10% nuolaidos (nuoroda).
Lankytojai, kurie yra vyresni nei 18 metų ir turi įgyję naro sertifikatus gali pasinaudoti ypatinga pramoga – nardymą su rykliais. Ši pramoga organizuojama trečiadieniais ir savaitgalio dienomis nuo 9:30 iki 14:00 val. Pramogos kaina: 300 Eur. Daugiau informacijos rasite oficialioje Barselonos akvariumo internetinėje svetainėje: www.aquariumbcn.com
Barselonos zoologijos sodas

Barselonos zoologijos sodas įsikūręs Parc de la Ciutadella parke, įkurtas 1892 m. ir yra vienas seniausių ir moderniausių pasaulyje. Čia galima išvysti daugiau nei 4000 gyvūnų ir apie 400 skirtingų rūšių gyvūnų. Barselonos zoologijos sodo simboliu ilgus metus buvo baltapūkė gorila, kuri čia pateko dar 1966 m. ir išgyveno iki 2003 m.
Norėdami surasti zoologijos sodą, eikite pagal parke esančius informacinius ženklus. Puiki pramoga keliaujantiems su vaikais. Čia taip pat rasite restoraną, specialias vietas iškyloms, suvenyrų parduotuves. Rekomenduojama zoologijos sodui skirti beveik visą dieną. Kaina: suaugusiam – 19,90 Eur, vaikams (3-12 m.) – 11,95 Eur.

Tibidabo pramogų parkas

Jis buvo įrengtas dar 1899 metais ir tai yra seniausias parkas apylinkėse. Jame galite rasti, kiek daugiau nei 30 skirtingų ir originalių atrakcionų. Pramogų parkas įkurtas puikioje, vaizdingoje vietoje iš kur atsiveria graži panorama. Nei vienas lankytojas neliks abejingas.
Įėjimo kaina - 28 Eur (nuoroda).
Kaip nuvykti iš oro uosto į Barseloną?

Oro uostas – visai šalia Barselonos, todėl kelionė yra trumpa. Patogiausias būdas pasinaudoti autobusu "AeroBus" ir važiuoti iki Barselonos Placa Catalunya aikštės. Lengva juos pastebėti, nes šalia jų stotelės stovi mėlynos bilietų mašinos, kur galite nusipirkti bilietą (kaina - 5,90 Eur).
Ką reikia žinoti vykstant į Barseloną?
Katalonijoje turistams taikomas progresinis pagalvės mokestis. Priklausomai nuo to, kokioje apgyvendinimo įstaigoje apsistosite ir, kiek laiko ten viešėsite, kiekvienam asmeniui teks susimokėti atitinkamo dydžio papildomą mokestį. Pridedame įkainius:
Apsistojus 5★ viešbutyje – 2.50€ nakčiai.
Apsistojus 4★ viešbutyje – 1€ nakčiai.
Apsistojus bet kokioje žemesnio nei 4★rango apgyvendinimo įstaigoje – 0.50€ nakčiai.
Maksimalus pagalvės mokestis asmeniui vienos viešnagės metu yra ne didesnis, kaip septynių naktų mokestis. Taigi atostogaujant ilgiau nei savaitę daugiau mokėti neteks.