Daugiau nei už 7000 km nuo mūsų, pačiame Azijos kamputyje, apsupta Geltonosios, Japonijos ir Rytų Kinijos jūrų, įsikūrusi maža, tačiau ekonomiškai viena stipriausių Azijos valstybių - Pietų Korėja. Šios šalies, kurios plotas ne ką didesnis nei Lietuvos, gyventojų tankumas išties įspūdingas, vien šalies sostinėje, Seule, gyvena daugiau nei 10 mln. gyventojų. Apie 60 proc. šalies teritorijos sudaro kalnai, todėl vienas iš mėgstamiausių korėjiečių laisvalaikių yra kelionės pėsčiomis po kalnus. Aukščiausias taškas yra Halasanas - Halos ugnikalnis, esantis Jeju saloje, jo aukštis siekia 1950 m.
Seniau buvusi vieninga Korėja po Antrojo Pasaulinio karo pasidalijo į pietinę ir šiaurinę. 258 km ilgio ir 4 km pločio teritorijos ruožas, skiriantis Šiaurės ir Pietų Korėjas žinomas kaip labiausiai militarizuota siena Pasaulyje. Formaliai dvi valstybės vis dar kariauja, tačiau šalyje visiškai saugu ir yra rengiamos ekskursijos turistams į Demilitarizuotą Korėjos zoną (DMZ). Įkurtame parke galima apžiūrėti daugybę paminklų, relikvijų, sudalyvauti renginiuose, aplankyti "laisvąjį kaimą", kur gyvena karo pabėgėliai, pasivakščioti slaptais tuneliais vedančiais link Šiaurės Korėjos ar pažvelgti į ją pro teleskopą.

Samsung, LG, Hyundai, Kia tikriausiai visiems puikiai pažįstami prekių ženklai, jie gaminami Pietų Korėjoje. Korėjiečiai yra be galo darbštūs žmonės, tikrąja ta žodžio prasme darbaholikai. Normali darbo savaitė jiems yra šešios darbo dienos, jie įpratę sėdėti darbe nuo anstyvo ryto iki vėlyvo vakaro ir per metus atostogauti tik keletą dienų. Darbo rinkoje konkurencija didžiulė, darbdavys vertina ne tik išsilavinimą, gabumus, tačiau ir išvaizdą. Todėl plastinės operacijos čia yra gan įprastas reiškinys. Ne lengviau ir mokyklose, čia vaikai vidutiniškai mokosi daugiau valandų per savaitę nei bet kur kitur pasaulyje.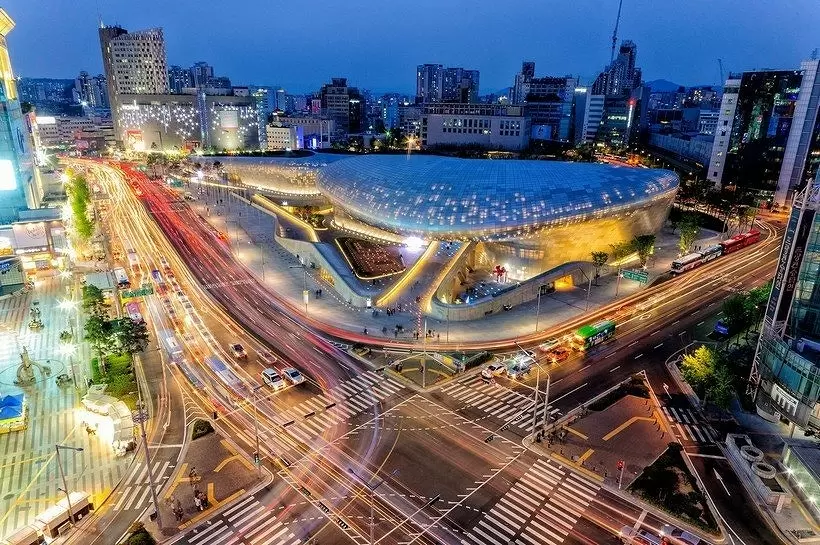 Budizmą Pietų Korėjoje išpažįsta tik apie 30 proc. gyventojų, peveik pusė gyventojų neišpažįsta jokios religijos, tačiau budistinis palikimas yra gana ryškus. Jei nutarėte aplankyti šią šalį tiesiog privalote praleisti bent vieną naktį Šventykloje. Čia šis užsiėmimas gana populiarus ir tarp pačių korėjiečių ir tarp svetimšalių. Šventykloje privaloma laikytis taisyklių kurių laikosi visi vienuoliai, jie eina miegoti apie 20 val., o nuo 3 val. Ryto jau pradeda ceremoniją ir meditacijas. Rytas prasideda su 108 nusilenkimais, tai gali būti ne menkas iššūkis, jei seniai sportavote. Kiekvienas nusilenkimas yra už kažką: už vandenį, kurį geriame, orą, kuriuo kvėpuojame, už mūsų artimą, už nuodėmę. Su kiekvienu nusilenkimu Jūs tampate stipresnis. Vaikščioti po šventyklos teritoriją reikia ramiai, sunėrus delnus apačioje, sveikintis visus vėnuolius nulenkiant galvą, maistas dažniausiai yra vegetariškas ir jo galima įsidėti tik tiek kiek pajėgsite suvalgyti. Jei norite atrasti ramybę galima pasilikti šventykloje ir ilgiau.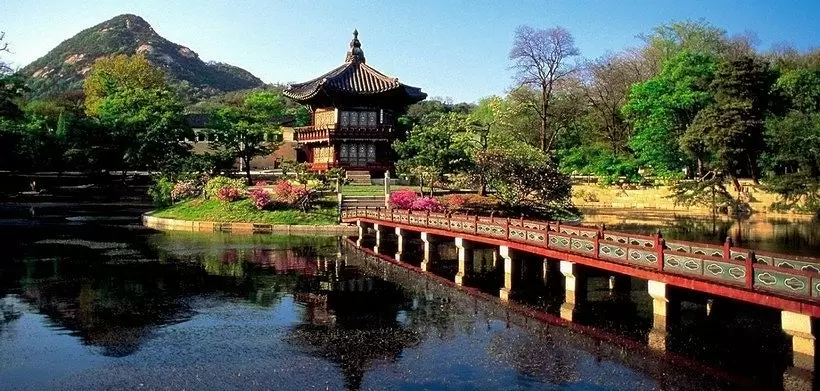 Tikriausiai visiems puikiai žinomas atlikėjas PSY su savo hitu "Gangnam style" yra taip pat korėjietis. Populiarioji daina pavadinta vieno prabangiausių Seulo rajonų vardu, šiame rajone įsikūrę elitiniai šalies naktiniai klubai bei garsiausių dizainerių parduotuvės. Jaunieji korėjiečiai yra tiesiog pakvaišę dėl K – pop (populiariosios Korėjos muzikos) atlikėjų, ši muzikos rūšis po truputį garsėja ir visame pasaulyje. Daugiau apie šį fenomeną būtų galima sužinoti apsilankius pačioje Pietų Korėjoje.

Viešint Korėjoje būtina išmėginti korėjietišką sauną (jjimjilbang). Ši sauna šiek tiek skiriasi nuo mums įprastos, tiksliau tai ne tik sauna, tai pastatas užpildytas įvairių tipų, mineralų saunos kambarėliais, karštomis voniomis. Dažniausiai vyrai ir moterys atskirti ir tik vėliau po įvairių procedūrų susitinka bendrame kambaryje, kur gali tiesiog atsipalaiduoti, pagulėti ar pažiūrėti filmą. Saunoje galima prabūti kiaurą parą, yra duodami specialūs drabužiai saunai.

Jei jūsų tikslas yra pažinti Korėjos kultūrą - maistas yra neatsiejama jos dalis. Pats populiariausias ingridientas, kurį korėjiečiai valgo su visais patiekalas yra kimči. Tai fermentuoti kopūstai, tiesa šiek tiek aštroki, kaip ir dauguma korėjietiškų valgių. Valgant kompanijoje maistas visados yra dalijamasis su kitais. Susipažinus su korėjiečiu tikriausiai pirmasis klausymas, kurio jis paklaus, bus apie jūsų metus, tik vėliau jis pasidomės vardu. Beja, korėjiečiai savo amžių skaičiuoja skirtingai nei mes, todėl esant šioje šalyje jūs esate vyresnis, nei nurodyta jūsų pase. Metai pradedami skaičiuoti vos užmezgus gyvybę, todėl jau gimusiam vaikučiui skaičiuojami vieneri metai. Be to, korėjiečiai metais pasensta ne per savo gimtadienį, tačiau naujųjų metų naktį. Amžius Korėjoje yra ypatingai svarbus, nes vyresniam už save turi rodyti didžiulę pagarbą, tai atsispindi ir maisto kultūroje. Pietaujant ar vakarieniaujant jauniausias visada turi patarnauti, papildyti vandens ar garnyrų valgomų su pagrindiniu patiekalu, tuo tarpu vyriausias apmokėti sąskaitą. Taip pat, prieš vykstant į šią šalį būtų pravartu pasimokyti valgyti su lazdelėmis, nes įprastus mums įrankius galima gauti ne visuose kavinėse, restoranuose.