Neretam šiaurės Ispanijos rytuose nusidriekęs Katalonijos regionas asocijuojasi su gražuole Barselona – neoficialia šio regiono sostine ir vienu įspūdingiausių pasaulio miestų. Vis tik, kiek kitokia Katalonija atsiveria užnugaryje palikus Antoni Gaudi architektūros šedevrais išmargintą Barseloną ir rytine jos pakrante pasukus link itin kontrastingo Kosta Brava regiono, besitęsiančio iki pat Prancūzijos sienos. Kosta Brava be tipiškų, turistams pritaikytų poilsinių vietų, pasižymi ir žmogaus rankomis mažai paliesta gamta bei giliomis tradicijomis, juntamomis viduramžiškų regiono miestų ir miestelių, įsikūrusių kalnų papėdėse, gatvelėse ir pastatuose. Tad, kas, iš tikrųjų, yra Kosta Brava?
Visų pirma, rajonas ne veltui pavadintas Kosta Brava vardu. Costa kataloniškai ir ispaniškai reiškia krantas, o Brava - nelygus. Iš tiesų, Kosta Brava - vingiuota ir kalvota, beveik 200 km ilgio Viduržemio jūros pakrantė, kuriai apvažiuoti gali prireikti nemažai kantrybės dėl vingrių regiono kelių, tačiau įspūdingi vaizdai atpirks visas pastangas. Kosta Brava regiono pradžia – turistinis Blanes miestelis, nutolęs 60 km. į šiaurę nuo Barselonos, o pabaiga – Portbou miestelis, įsikūręs prie pat sienos su Prancūzija. Regionas yra Girona provincijos sudedamoji dalis, be jau minėtų Blanes, Portbou ir didžiausio Gironos miesto apimanti daug mažų, svetingų miestelių, kaip Lloret de Mar, Tossa de Mar, L'Escala ir daugelį kitų. Visi jie yra puikiai pritaikyti turistams, nes turizmas – vienas geriausiai išplėtotų Kosta Brava regiono verslų ir tikrai neatsitiktinai.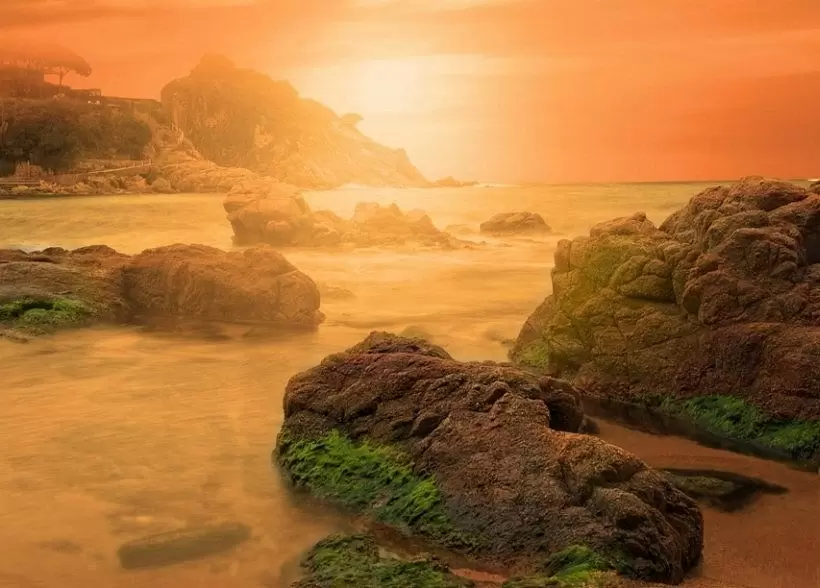 Dar 1950 – aisiais Ispanijos vyriausybė ir vietiniai verslininkai, įvertinę gamtinį Kosta Brava regiono patrauklumą turistams iš Prancūzijos ir Didžiosios Britanijos pritraukti, ėmėsi sistemingų planavimo darbų. Jų dėka ant Viduržemio jūros pakrantės netruko atsirasti nauji viešbučiai, pradėti steigti muziejai, tvarkyti nacionaliniai parkai ir pakrantės. Iki tol dalis žvejų kaimeliais buvusių Kosta Brava pakrantės miestelių pamažu transformuoti į patrauklius reakreacinio turizmo traukos centrus. Šiandien turistams yra siūloma gausi puokštė pramogų: nuo SPA paslaugų iki kopinėjimo uolimis, nuo poilsio smėlėtuose Kosta Brava paplūdimiuose iki buriavimo ir pan.
Kuomet nemaža dalis Kosta Brava pakrantės yra okupuota turizmo plačiausia to prasme, likusi dalis yra žymiai labiau išlaikiusi savo autentiškumą. Tarkime, Cadaqués kaimelis netoli Prancūzijos sienos, kuriame savo laiku poilsiauti mėgo Salvador Dalí, Pablo Picasso, Marcel Duchamp, - baltos spalvos namelių oazė prie jūros, pasižyminti ramiu vietinių gyvenimo būdu. Taip pat, vertėtų išskirti Viduramžių dvasią išsaugojusį Besalu kaimelį su garsiuoju 12 – ojo amžiaus Romaninio stiliaus tiltu, Púbol miestelio pilį ir Calella de Palafrugell kaimelį su nemažai itin mažų bei žavingų įlankėlių. Kosta Bravoje galima aptikti ir unikalaus grožio Banyoles ežerą, esantį greta to paties pavadimo kaimelio, apsilankyti vietiniuose botanikos soduose bei natūraliuose Aiguamolls de l'Empordà, Cap de Creus ir Montgrí parkuose, neaplenkiant ir vynuogynų plantacijų.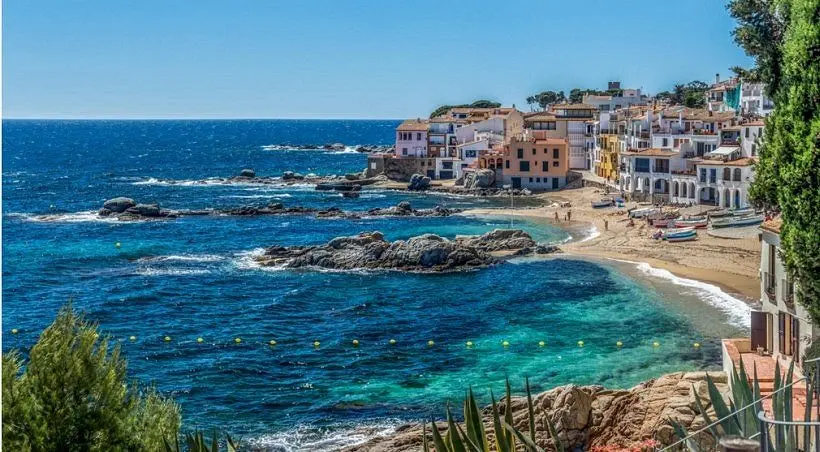 Ne veltui, buvo paminėtas ir ispanų skulptoriaus bei tapytojo S. Dalí vardas. Vienas garsiausių visų laikų ispanų gimė antrajame pagal dydį Gironos provincijos mieste Figueres, kuriame šiandien stovi jo paties suprojektuotas teatras ir muziejus - laikomas vienu svarbiausių bei labiausiai lankytinų muziejų visoje Katalonijoje.
Iš tiesų, Kosta Brava - neabejotinai vienas spalvingiausių Katalonijos regionų, kupinas nuostabaus grožio paplūdimių, gausybės istorinių ir kultūrinių objektų bei aktyvaus sporto pramogų. Be abejo, saulė ir jūra – taip pat neatsiejami Kost Brava regiono atributai, padidinsiantys galimybes atostogas praleisti su šypsena veide bei širdyje.