Ką verta žinoti prieš vykstant į Neapolį?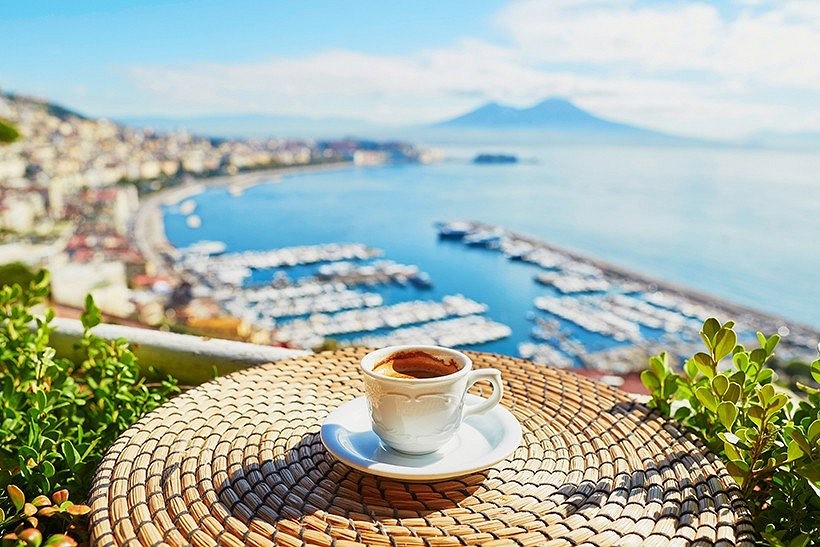 Itališka pica ir Vezuvijaus ugnikalnis – tai Neapolis
Daug keliaujate ir Europos miestai po truputį darosi panašūs vieni į kitus? Keliaukite į Neapolį, nes šis miestas, ko gero, neturi analogų visoje žemėje. Būtent čia gimė modernioji pica, kurią pamėgo visas pasaulis. Pietų Italijoje, visai greta didmiesčio miega pavojingiausiu Europoje laikomas Vezuvijaus ugnikalnis, o jo papėdėje gyvena ir žemę dirba milijonai žmonių. Visai greta Neapolio plyti ir istorinis Pompėjos miestas, kurį 79-aisiais sunaikino išsiveržęs Vezuvijaus ugnikalnis. Na, tiesiog norime pasakyti, kad išvykos į Neapolį metu tikrai raste, ką veikti ir ką pamatyti.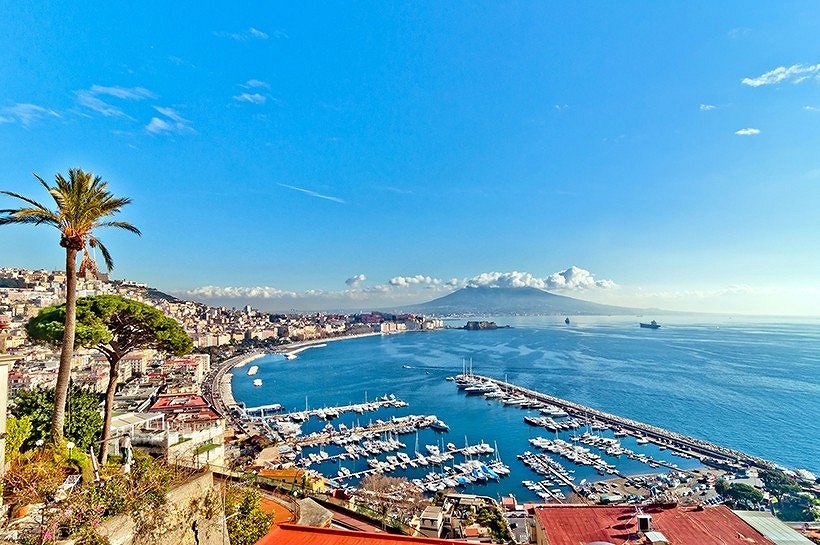 Sakoma, kad Neapolį žmonės myli, arba jo nekenčia. Kodėl taip yra? Daugelį turistų atbaido Neapolio nešvara. Ir iš tiesų, patys vietiniai teigia, kad net ir sukontroliavus amžiną Neapolio šiukšlių ir mafijos problemą - Neapolis niekada nebus švarus. Tai tiesiog toks miestas, žmonės čia gyvena pagal šiek tiek kitokius kasdienybės standartus. O ar keliaudami per netvarkingas gatves ir miesto vėliavai prilyginamus tarp namų ištemptus skalbinius sugebėsite pamatyti žavų ir savitą Neapolio miesto grožį - priklausys tik nuo Jūsų.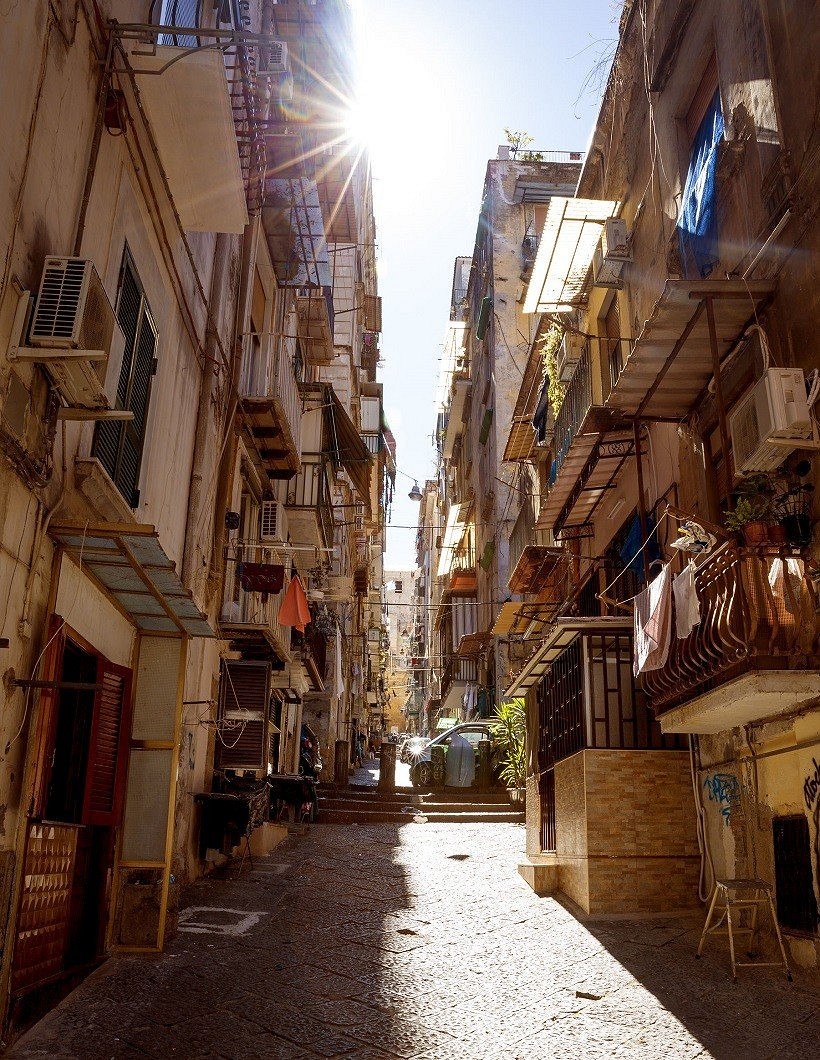 Neapolyje patogu keliauti automobiliu
Automobilio nuoma Neapolyje visam kelionės laikotarpiui geriausia kaina >>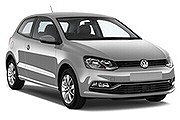 Automobilių nuoma nuo geriausių tarptautinių tiekėjų iki vietinių auto nuomos kompanijų, puikiomis kainomis ir sąlygomis su mūsų partneriu Lietuvoje Cartrawler.
Išsirink sau tinkamą automobilį
Neapolis – antras pagal dydį Europos miestas?
Skamba neįtikėtinai? Dabar gal ir taip, bet prieš kelis šimtmečius Neapolis iš tiesų buvo antras didžiausias miestas Europoje. Šiuo metu pakankamai keista tai girdėti, kadangi Neapolio pavadinimas visai neeskaluojamas, tačiau didžiuliams miestams būdinga didybė, spalvingumas ir mišinys tarp kultūros bei gatvės gyvenimo Neapolyje taip pat gyvi. Šis didmiesčio gyvenimo kokteilis neabejotinai puošia Neapolį ne tik grafičiais, bet ir tuo nenusakomu gyvybės pojūčiu, kurį turistai taip mėgsta. Viešnagės Neapolyje metu net ir vos per keletą dienų pajusite šią gyvybę, pajusite tik šiai vietai būdingą gyvenimo ritmą ir atrasite savo santykį su Neapoliu.
The Long Weekend In Naples pagal Jakub Steinecker, paimta iš Vimeo.
Nepraleiskite progos pasimėgauti itališka virtuve
Jau minėjome, kad Neapolis – picos gimtinė ir kažin, ar galima rasti skanesnės picos nei čia. O ir be picos juk itališka virtuvė yra viena iš labiausiai pasaulyje mylimų virtuvių, tad nepraleiskite progos pasimėgauti puikia pasta, jūros gėrybėmis, nuostabiu gelato, kvapnia kava ir itališku tiramisu. Kalorijos atostogų italijoje metu nesiskaičiuoja, tad buon appetito!
Lankytinos vietos Neapolyje
VEZUVIJAUS UGNIKALNIS

Vezuvijaus ugnikalnis laikomas pačiu pavojingiausiu ugnikalniu Europoje, kadangi jo papėdėje įsikūręs didžiausias skaičius žmonių. Vezuvijaus išsiveržimas paveiktų apie 3 milijonų žmonių gyvenimus. Tačiau žmonės greta Vezuvijaus gyvena dar nuo priešistorinių laikų ir net Popmpėjos miesto sunaikinimas gyventojų iš apylinkių neišvijo. Aplink ugnikalnį žemė labai derlinga, nuo kraterio atsiveria puikus vaizdas ir, ko gero, gyvenimas aktyvaus ugnikalnio papėdėje suteikia kasdienybei savito prieskonio.

POMPĖJOS MIESTAS

Būtent istorinio Pompėjos miesto griuvėsiai XVIII a. buvo rasti netoliese Neapolio, palaidoti po 8 metrų aukščio pelenų ir lavos sluoksniu. 79 - aisiais metais įvykęs Vezuvijaus ugnikalnio išsiveržimas daugybei metų palaidojo šį miestą, o dabar Pompėja tapo istoriniu vietovės paminklu, nuolat primenančiu greta stūksančio ugnikalnio galią. Pompėjos griuvėsiai įdomūs, nes po lava itin gerai išsilaikė įvairios freskos, pastatai, amfiteatrų ir teatrų griūvėsiai, o muziejuje galima pamatyti net gipsines gyventojų, kurie buvo palaidoti po lavos sluoksniu, kūnų kopijas.

AMALFIO PAKRANTĖ

Pakrantėje yra įsikūręs, žinoma, ne vienas Itališkas pajūrio kurortas ir galite stabtelėti praktiškai bet kuriame. Šiame pakrantės ruože pamatysite, o gal ir patirsite vietinių gyvenimą. Ypač apsilankius ne turistų sezono metu galėsite pamatyti visiškai natūralų pietų Italijos gyvenimą. Tai tas gyvenimas, kurį matote filmuose: niekur neskubantys italai, burzgiantys motoroleriai, laisvalaikį leidžiančios šeimos, vaikai valgantys gelato ir vyrai, žaidžiantys stalo žaidimus pašonėje. Taip pat apylinkėse gausu kalnų takų žygiams bei pasivaikščiojimams, todėl rekomenduojame leistis į kelią ir nužvelgti pakrantę iš aukštai.
Kainos
Restoranai
Maitinimas paprastame restorane 1 asmeniui

10.00€

Maitinimas 2 asmenims, vidutinės klasės restoranas, trijų patiekalų vakarienė

50.00€

Kapučino kava

1.22€

Cola / Pepsi (0.33 litro buteliukas)

1.37€

Vanduo (0.33 litro buteliukas)

0.81€
Parduotuvė
Pienas (1 litras)

1.20€

Kepalas šviežios baltos duonos (500g)

1.16€

Ryžiai (balti), (1kg)

1.55€

Kiaušiniai (12 vnt)

2.36€

Vietinis sūris (1kg)

12.33€

Vištienos filė (1kg)

8.38€

Jautiena (1kg)

13.75€

Obuoliai (1kg)

1.73€

Bananai (1kg)

1.66€

Apelsinai (1kg)

1.70€

Pomidorai (1kg)

1.69€

Bulvės (1kg)

1.16€

Svogūnai (1kg)

1.16€

Salotos (1 gūžė)

0.89€

Vanduo (1.5 litro butelis)

0.56€

Vietinis alus (0.5 litro butelis)

1.34€

Cigarečių pakelis (Marlboro)

5.60€
Transportas
Bilietas į vieną pusę (vietinis transportas)

1.30€

Mėnesinis bilietas (įprasta kaina)

40.00€

Taksi 1km (normalus tarifas)

1.02€

1 valandos laukimas taksi (normalus tarifas)

22.50€

Benzinas (1 litras)

1.57€
Komunalinės paslaugos (kas mėnesį)
Pagrindiniai (elektra, šildymas, vėsinimas, vanduo, šiukšlės) 85m2 butui

190.50€

1 minutė. iš anksto apmokamo vietinio tarifo mobiliesiems (nėra nuolaidų ar planų)

0.18€

Internetas (60 Mbps ar daugiau, neriboti duomenys, kabelis / ADSL)

30.71€
Sportas ir laisvalaikis
Sporto klubas, mėnesinis mokestis 1 suaugusiajam

45.42€

Teniso kortų nuoma (1 valanda savaitgalį)

19.83€
Vaikų priežiūra
Ikimokyklinis (arba darželis), visa diena, privatus, kas mėnesį 1 vaikui

301.43€
Drabužiai ir avalynė
1 pora džinsų ("Levis 501" ar panašūs)

56.67€

1 vasarinė suknelė parduotuvių tinkle ("Zara", "H&M", ...)

25.88€

1 pora "Nike" bėgimo batelių (vidutinės klasės)

70.30€

1 pora vyriškų odinių verslo batų

108.06€
Nuoma per mėnesį
Butas (1 miegamasis) miesto centre

592.61€

Butas (1 miegamasis), ne centre

414.55€
Facebook komentarai
Ieškote kelionės į Italiją?
Peržiūrėkite visus pasiūlymus
Kitos kelionių kryptys