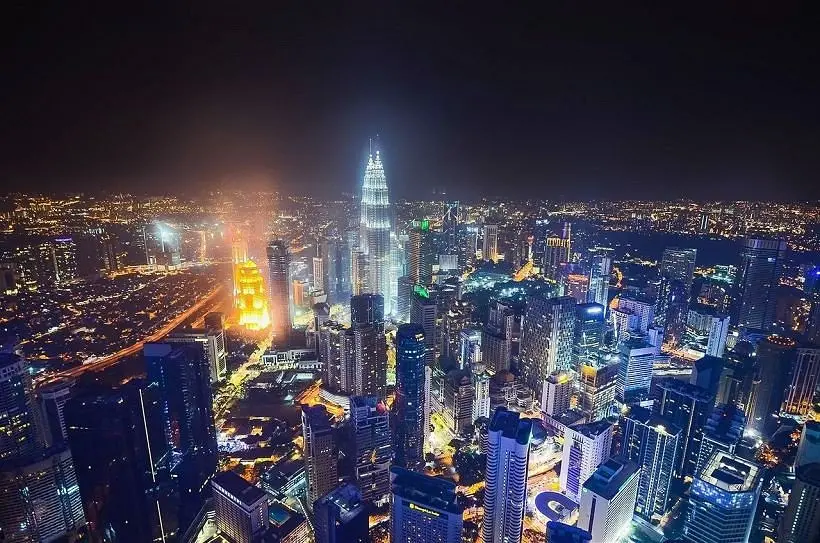 Žemyninės Malaizijos dalies pasididžiavimas - modernioji sostinė Kvala Lampūras
Palmėmis apaugusių parkų ir stiklinių dangoraižių pilnas Kvala Lampūras puikiai susitvarko su megapoliui keliamais iššūkiais ir yra laikomas vienu švariausių pasaulio miestų. Čia rasite ne tik reto grožio gamtos vaizdų, puikių patiekalų, bet ir galėsite pasigrožėti dangų raižančiais dangoraižiais stovėdami viename aukščiausių pastatų - dvynių pasaulyje.
KVALA LAMPŪRAS - NORINTIEMS SUDERINTI ATOSTOGAS MIESTE IR GAMTOJE
Siekiantiems pamatyti modernų gyvenimą Malaizijoje bei gamtos stebuklus Kvala Lampūras yra tinkamas pasirinkimas. Atskridę ir apsigyvenę sostinėje galėsite pajusti čionykščio gyvenimo tempą, bet užsimanę pabėgti į gamtą, vos per valandą atsidursite nuošaliau. Tai yra gera kryptis ir savarankiškesniems, nenorintiems bendrauti su vietiniais bei vengiantiems nesusipratimų, nes šalyje lengva orientuotis, itin patogiai ir paprastai išvystyta infrastruktūra. Jeigu norite poilsiauti paplūdimyje ir gėrėtis kerinčia gamta, siūlome rinktis Malaizijos pietinę dalį - Langkavio salyną >>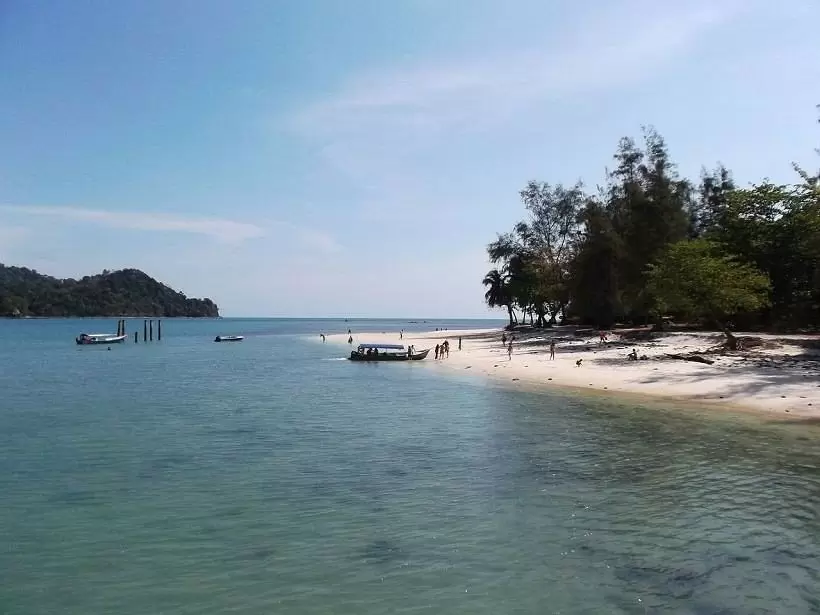 KADA PALANKIAUSIAS METAS APSILANKYTI?
Malaizijos šiaurinę dalį siūlome aplankyti nuo vasario iki rugpjūčio mėnesio. Nors lietaus sezonas prasideda rugpjūčio mėnesį ir tęsiasi iki pat sausio vidurio, tačiau jo metu stiprus tropinis lietus gali varginti tik keletą valandų per dieną. Lankantis lietaus sezono metu džiaugsitės mažesniu turistų srautu.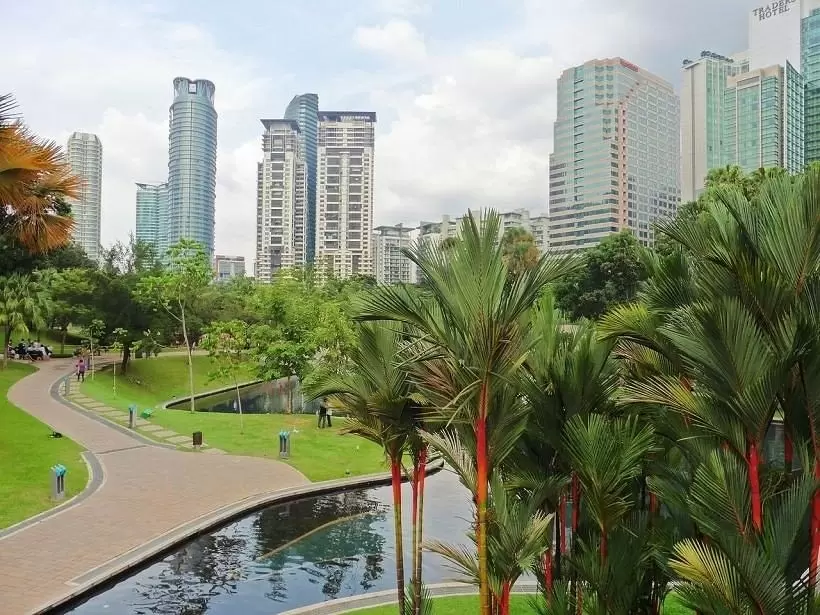 RELIGINIAI SKIRTUMAI
Pažadame, atvykę į Malaiziją nustebsite. Ir ne kartą. Pirmasis dalykas, neįprastas europiečiams, yra religiniai skirtumai. Didžioji dalis šalies gyventojų - net 62% - išpažįsta Islamo religiją. Taigi dėrėtų gerbti vietinius papročius ir turėti galvoje tai, kad Malaizijoje nėra priimtina vaikščioti per daug atvirais rūbais, demonstruoti romantiškus santykius viešumoje. Taip pat saloje sunkiai rasite kiaulienos produktų.
JUS BANDYS APGAUTI. BET JŪS GUDRESNI, NES ŽINOSITE, KAIP:
Prašys sumokėti didesnę kainą, nei moka vietiniai. Turguose ar gatvėse prekeiviai, matydami, kad esate turistas, pasiūlys didesnę kainą už prekę, kurią vietiniai pirktų daug pigiau. Todėl svarbiausia - mandagiai dėrėtis, siekiant gauti kuo mažesnę kainą.
Visada perskaičiuokite grąžą. Norėdami pasipelnyti iš turistų, vietiniai gali bandyti apgauti atiduodami mažiau grąžos, nei turėtų. Žinoma, tokių atvejų gali pasitaikyti bet kurioje pasaulio šalyje, todėl tiesiog būkite atidūs.
KELIAUTI MALAIZIJOJE - SAUGU
Žinoma, merginos neišvengs musulmonų religiją išpažįstančių vyrų žvilgsnių, bet incidentų iškyla tikrai retai. Svarbiausia - gerbti kitų religinų pažiūras ir prisižiūrėti aprangą.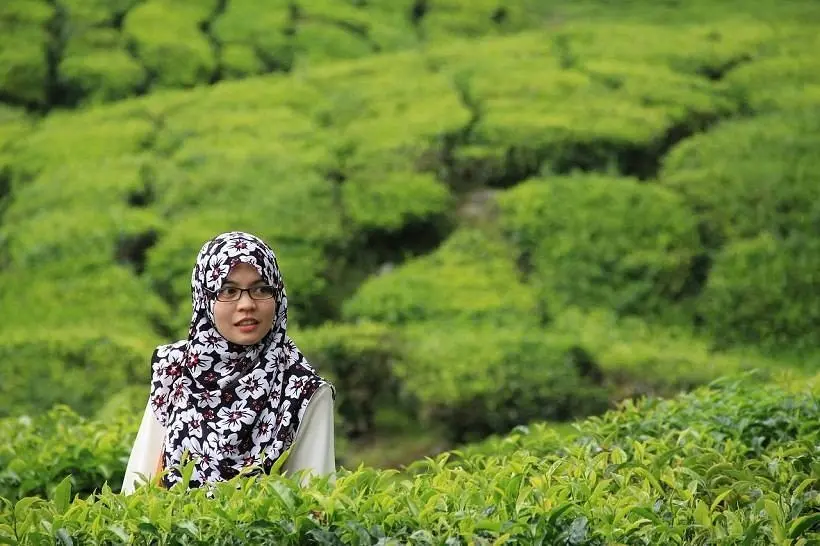 KOKIA VALIUTA ATSISKAITYTI?
Vietinė Malaizijos valiuta - Malaizijos ringitas. 1 EUR ~ 4,55 MYR. Rekomenduojama jais ir atsiskaityti už prekes ir paslaugas, tačiau likus be vietinės valiutos, geriausia turėti dolerių.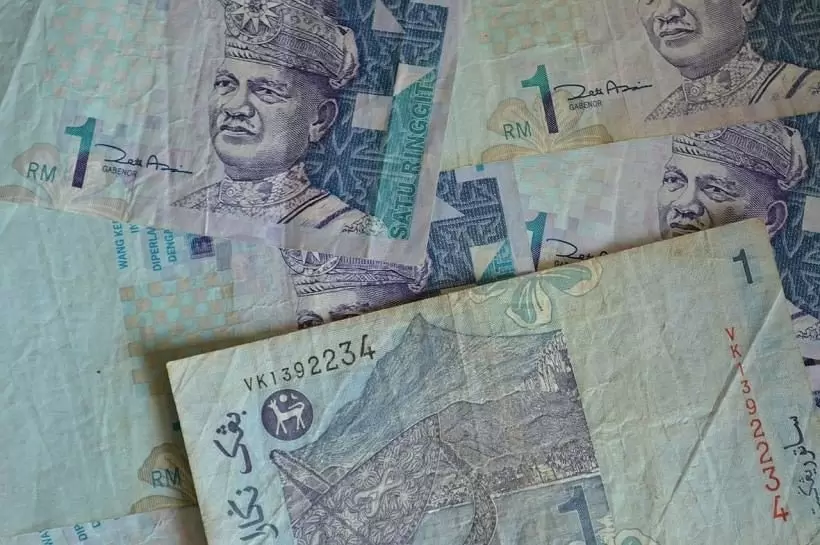 KUR GERIAUSIA ĮSIGYTI EKSKURSIJAS?
Jeigu norite vykti į ekskursijas, geriausią kainą ir patikimumą užsitikrinsite pirkdami iš vietinių kelionių agentūrų, kurių pasivaikščioję mieste tikrai turėtumėte aptikti. Tačiau Malaizijoje nebijokite ir organizuotis patys, nes čia gera infrastruktūra ir nesunku orientuotis.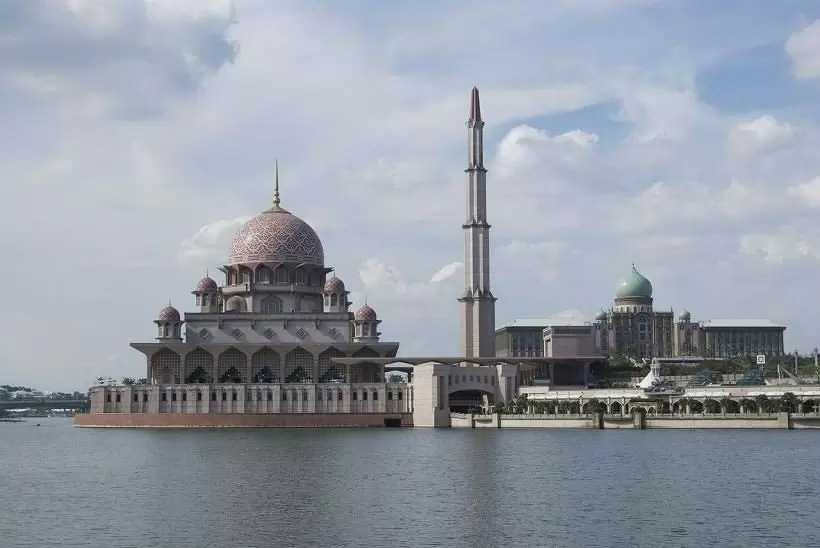 KO NEPAMIRŠTI ĮSIDĖTI Į LAGAMINĄ?
Vykstant į Malaiziją, kaip ir bet kurią kitą pietryčių Azijos šalį, nepamirškite atsivežti purškiklio nuo vabzdžių, ir kuo intensyvesnio poveikio, nes natūralios priemonės neatbaido uodų, o purškikliai, įsigyti vietoje, ne itin veiksmingi.
Nepamirškite, kad čia karšta ir Jūsų šviesi oda nėra pratusi prie tokių saulės spindulių, todėl priemonė nuo saulės privalo atsidurti lagamine.
Kitas labai svarbus dalykas Azijoje - guminės šlepetės per pirštą. Jas čia nešioja visi, nes tokio klimato sąlygomis tai geriausia avalynė, be to, lengva nusiauti, kai reikia užeiti į šventyklas, pas vietinius, į šeimos parduotuves.
Lietaus sezono naktimis gali būti vėsiau, todėl drabužiai ilgesnėmis rankovėmis ir lengvai džiūnantys rūbai nepamaišys.
IR ATVIRKŠČIAI, KĄ PARSIVEŽTI KELIAUJANT NAMO?
Rūbai. Pigūs, gražūs ir aukštos kokybės medvilniniai drabužiai tiks ir lauktuvėms, ir asmeniniam naudojimui. Tik reikėtų įsidėmėti, kad dažytus rūbus reikia išvirti acte, nes kitaip susidūrus su vandeniu ar lietumi dažai akimirksniu nusiplaus.
Smilkalai. Daug ir įvairių rūšių smilkalų, iš kurių galėsite rinktis, koks kvapas Jums labiausiai primena Aziją.
Kosmetika. Vertinantys natūralius, rankų darbo grožio produktus, Azijoje ras platų pasirinkimą ekologiškos, kokybiškos ir pigesnės kosmetikos.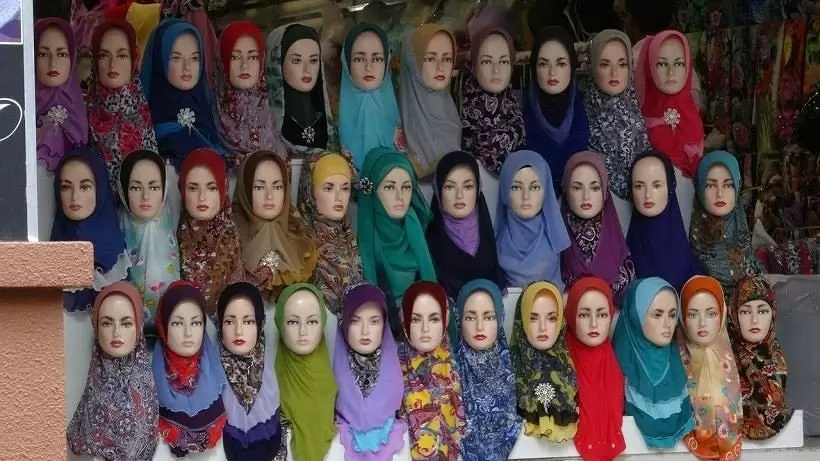 KOKĮ TRANSPORTĄ RINKTIS?
Šalyje puikiai išvystytas susisiekimas viešuoju transportu, todėl ne tik keliausite paprastai, bet ir sutaupysite. Metro - palankiausia transporto priemonė, nes keliaujant lengva orientuotis, o kainuoja - nedaug. Žemyninė Malaizijos dalis gali pasigirti ir patogiais ir nebrangiais autobusais, kurie - itin patogūs (plačios sėdynės, palikta daug vietos kojoms). Tiesa, traukiniai labai prasti ir seni, tad jeigu turite galimybę, rinkitės aukščiau minėtus keliavimo būdus. Bilietai perkami stotyse, bet turi ir internetinius puslapius.Taksi kainos šalyje - itin aukštos, bet jeigu važiuosite, kainą sutarkite vos įsėdus į automobilį.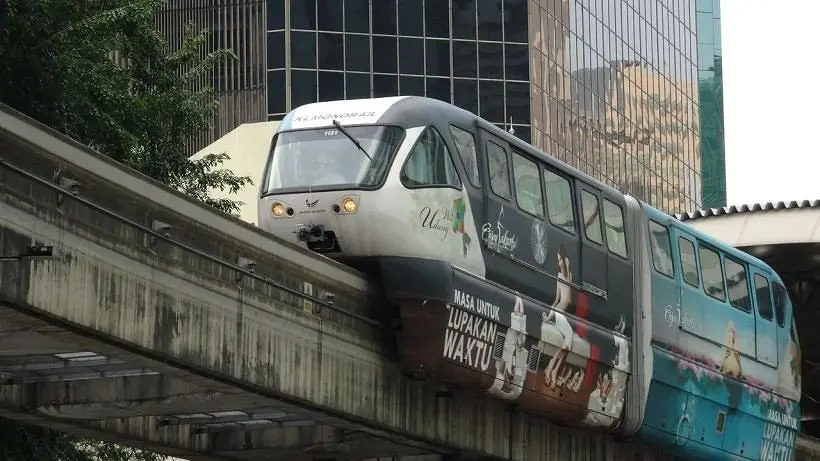 KAIP ŠNEKĖTI IR SUSIŠNEKĖTI?
Malaizijoje visi noriai bendrauja ir padeda. Nors tokių plačių šypsenų, kaip, pavyzdžiui, Tailande, neišvysite, bet drąsiai klauskite ir prašykite pagalbos tiek vietinių, tiek kitų turistų. Malajų, anglų kalbomis šneka daug žmonių. Kiniškai ar rusiškai šnekančių taip pat yra, nors mažiau. Bet kokiu atveju, visada susikalbėsite gestais, tad prisiminkite, kad kelionių metu sunkumų gali iškilti dėl orientavimosi, maisto ar kitų klausimų, ir vietinai į juos atsakys išsamiausiai. Tiesa, būkite atsargūs ne turistinėse zonose, ten kur daugiau vietinių, nes galite ir nesusišnekėti kalba, kurią mokate.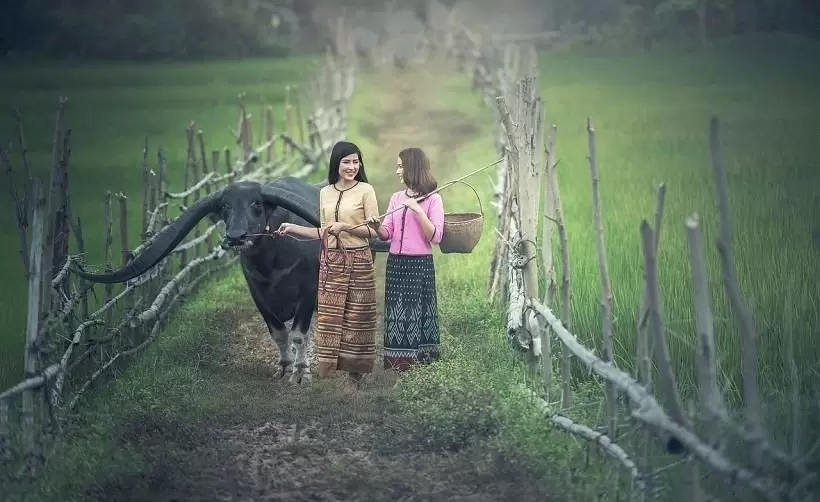 LAUKTUVĖS
Žinoma, viskas, ką parvešite iš egzotinės šalies, patiks artimiesiems, bet jeigu nenorite sukti galvos, dovanokite vietinės arbatos, saldumynų, kurie neįprasti europiečiams, bei natūralios kosmetikos, audinių, drabužių. Jie čia pigūs, kokybiški ir spalvingi.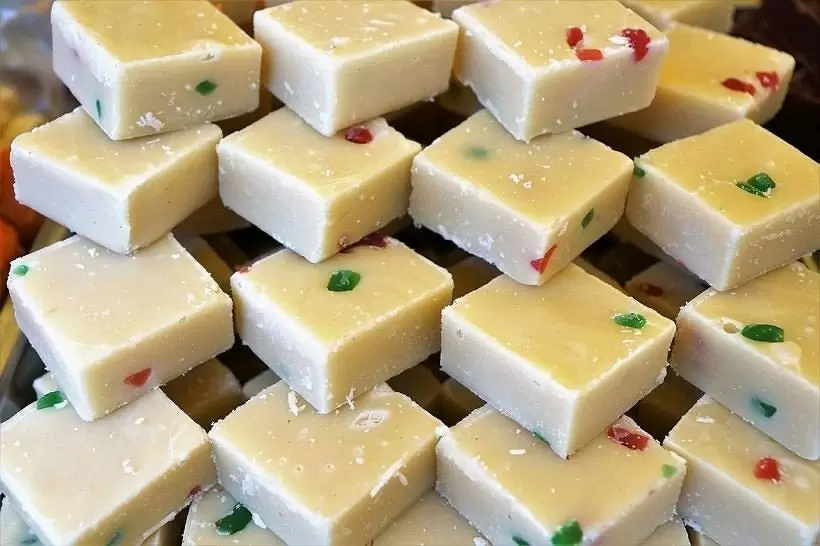 SVEIKATA
> Vykstant į Malaiziją privalomų skiepų nėra, visi skiepai yra tik rekomendacinio pobūdžio. Kaip ir vykstant į kitas pietryčių Azijos šalis, keliaujant į Malaiziją siūlome pasiskiepyti nuo hepatito A, stabligės ir poliomielito. Kadangi skiepų nuo maliarijos nėra, siūloma vartoti tabletes, kurios sumažins maliarijos riziką ir naudoti repelentus nuo uodų ir kitų mašalų. Daugiau informacijos apie skiepus ir vakcinacijas rasite čia.

> Vandenį gerkite tik iš buteliukų, bet pirkdami pažiūrėkite, ar pakuotė nepažeista (ant taros kaklelio turėtų būti apvyniota plastmasinė apsauga).

> Nors Kvala Lampūras yra vienas iš sparčiausiai besivystančių Azijos miestų, žiurkių neišvengsite. Susitaikykite su mintimi, kad jos bėgioja visur.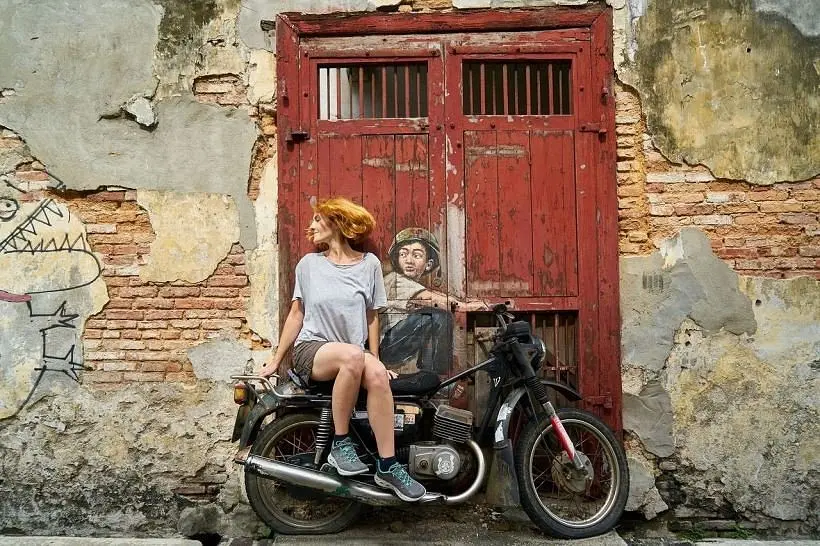 VIZOS

Turizmo tikslais į Malaiziją atvykstantiems Lietuvos piliečiams viza nėra reikalinga. Svarbu turėti ilgiau nei 6 mėnesius galiojantį pasą.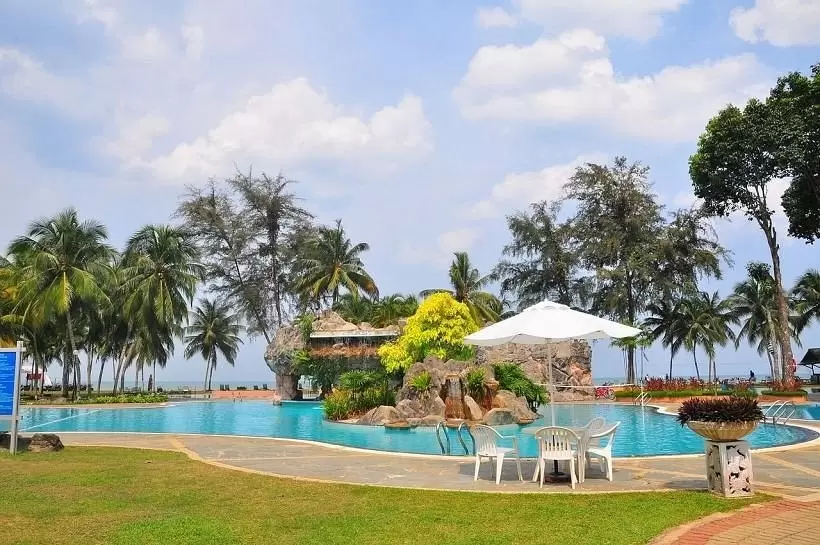 Verta paragauti Malaizijoje
Malaizijoje svarbu ne tik daug ir skaniai valgyti, tačiau ir mėgautis maistu. Čia kiekvienas ras kažką savo skoniui, nes vietinė virtuvė susipynusi su kinų, indų ir bangladešiečių. Maistas - ypatingas, bet ne kvapą gniaužiančių prieskonių dėka, o žmonių, kurie turi milžinišką aistrą savo šalies maistui. Vaikštant naktinio turgaus skveruose Jus užburs skonių ir kvapų jūra.

Gatvės maistas, kaip ir visur Azijoje, yra savotiška rizika dėl čia vyraujančio kitokio higienos ir švaros supratimo. Vis dėlto, valgant gatvės maistą yra kur kas didesnė tikimybė, kad maistas čia ne šaldytas, o šviežias, lyginant su restoranais. Jeigu renkatės tokį maistą, eikite į turistines zonas, nes jose valgyti saugu.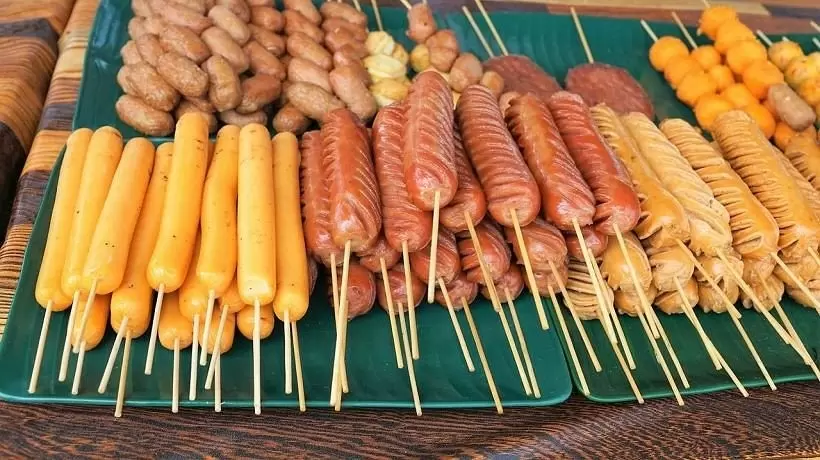 Lankydamiesi Malaizijoje nepraleiskite progos išbandyti tradicinių patiekalų. Nasi dagang – vienas iš jų. Tai subalansuoto skonio patiekalas, ruošiamas iš ryžių, virtų kokosų piene, pagardintu žuvimi ir šviežiu kokosu, kietai virtais kiaušiniais ir daržovėmis. Taip pat turėsite galimybę paragauti įvairių vabalų ir kitų egzotinių patiekalų.
Keptas Hokkien Mee patiekalas ypač paplitęs Kvala Lampūro regione. Tai makaronai, kepti su kiauliena, kalmaru, žuvimi ir daržovėmis, tirštame sojos padaže. Paprastai šis valgis patiekiamas su kiaulienos spirgučiais ir gali būti valgomas bet kuriuo paros metu: pusryčiams, einant į vakarėlį arba grįžtant iš jo. Vietiniai juokauja, kad neparagavus šio patiekalo nesate buvęs Malaizijoje!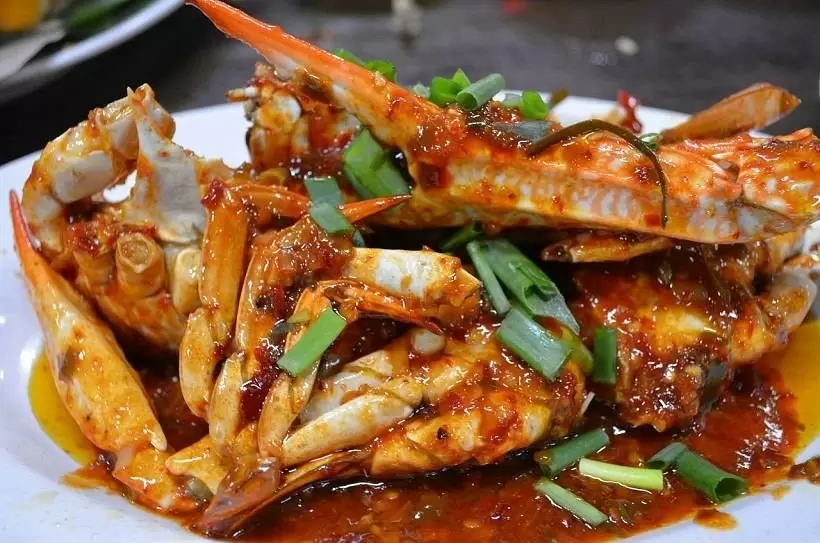 Satay – tai mėsa įsprausta pagaliukuose, kepinama virš grilio. Nors panašiai gaminamą mėsą galite rasti Japonijoje, Laose ir Kinijoje, tačiau esminis šio patiekalo ingridientas išskiriantis jį iš kitų šalių – ilgoji ciberžolė. Ji suteikia patiekalui išskirtinį skonį ir geltoną spalvą. Satay valgomas su riešutų sviestu, svogūnais, agurkais bei ryžių pyragėliais.
Keliautojams iš Europos svarbu nepamiršti, kad pietryčių Azijoje maistas yra labai aštrus. Prieš užsisakant patartina pasiteirauti apie patiekalo aštrumą. Jeigu nemėgstate degančios jausmo gomuryje, tuomet paprašykite, kad Jums nedėtų čili.